When Mr. HGF asked me to join him on the back-end of a business trip, I got so excited. How can I not get overjoyed when I get to spend extended time with my favorite person while exploring one of my favorite southern cities?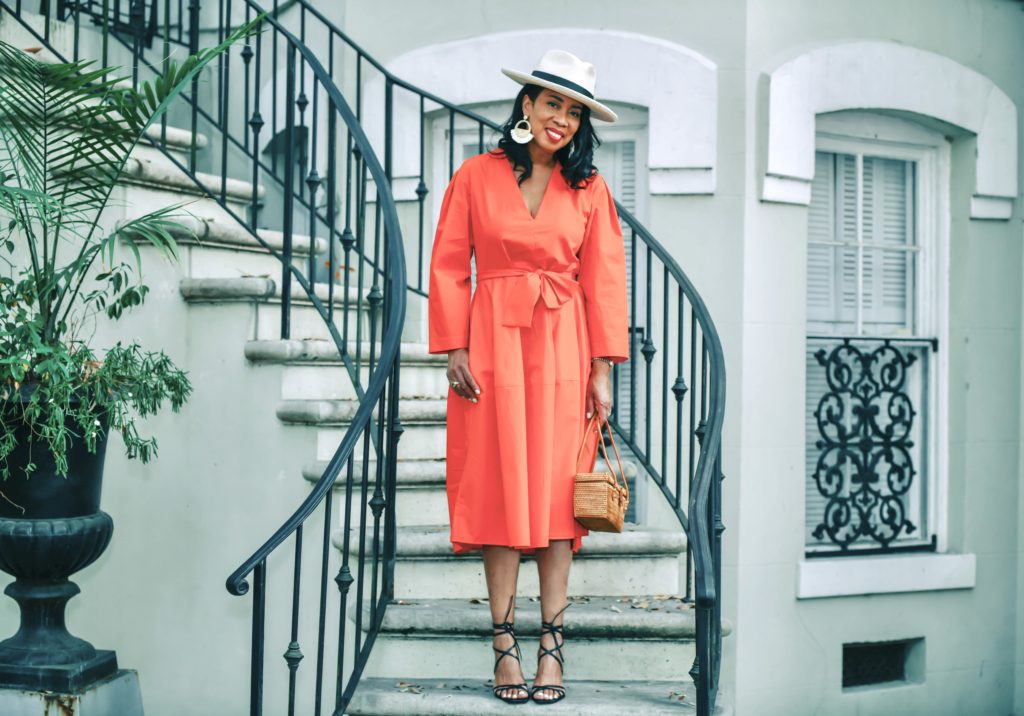 Y'all, that business trip brought us to beautiful Savannah, Ga., and I was thrilled! Although this wasn't my first trip to Savannah, it still felt like a new experience. I reached out to my friend – she goes by @thecorporatefrugal on social media – and she provided a travel guide fit for a Haute Grey Fox. This guide included friend-approved places to eat, shop and explore.
Now, you cannot go to this incredible city without finding something new and exciting, even with a guide, but I always recommend doing a bit of research before traveling. I typically reach out to a friend and ask for suggestions. If you're visiting a place for the first time, or if you will be there for an extended amount of time, you certainly want to enjoy your time while being intentional with your plans and aware of your surroundings.
I love Savannah for its beautiful and historical spaces, delicious food, and amazing people who will tell you all about what makes their town special. I spent three days in Savannah while staying at the newly renovated Hilton Garden Inn, which was steps from our favorite activities. I didn't get to see everything on @thecorporatefrugal's list, but that just means I must visit again!
If you're looking for a selection of beautiful jewelry, clothing or accessories, you have to visit places like The Impeccable Pig, Zia Couture Jewelry, Goorin Bros. and Terra Cotta Savannah.
When it's time to grab a delicious treat, check out Chocolat by Adam Turoni. For dining options, I highly recommend Vinnie Van GoGo's for their delicious pizza. We were there quite a bit during our three-day stay. Oh, I can't forget our time on Tybee Island. We listened to live music and ate at Sting Ray's Seafood – this is another place that you must visit!
I was also highly encouraged to visit Garibaldi Cafe and The Grey, but we didn't make reservations in time. If you're planning your trip, go ahead and make reservations and restaurants. You won't regret having dinner plans handled in advance.
I was so grateful to be able to explore this beautiful city with my husband. We danced to music in one of the squares in Savannah's City Market and strolled along River Street to see the most amazing shops, boutiques and galleries while watching the ships pass us by.
I won't forget this trip, and I'm ready to plan the next one. Do you have any trips planned this summer?