Y'all, I'm so grateful for the fresh air. Excluding the extra burst of pollen, stepping outside has been so valuable and refreshing. Did I mention I've had more time with my quarantine bae? Most recently, we grabbed our masks and gloves, practiced some serious social distancing, and went on a day date.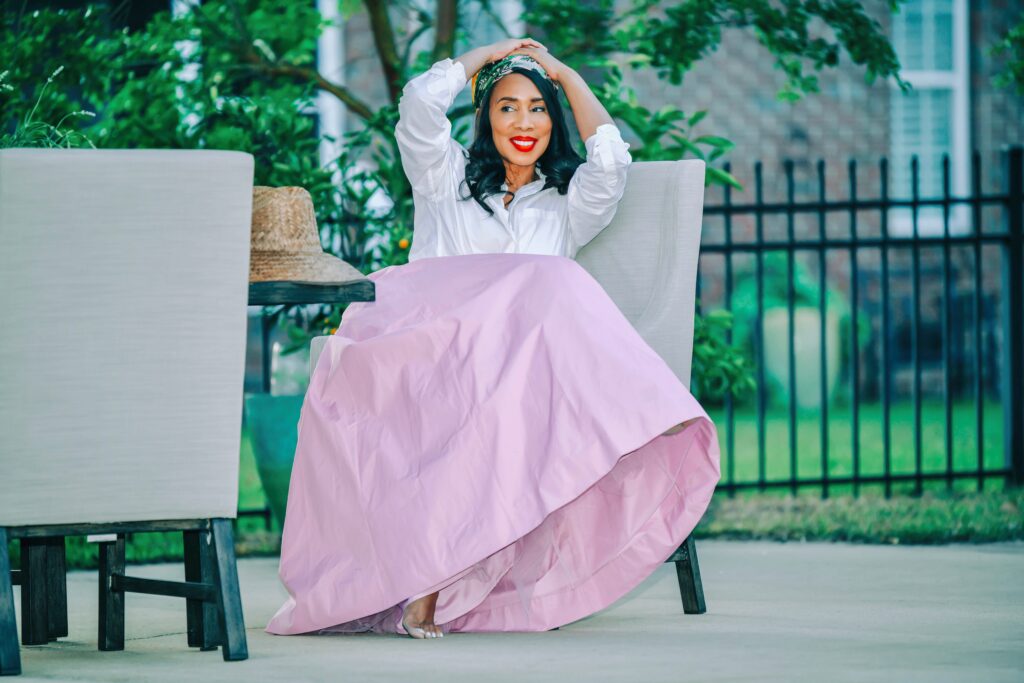 By the time we returned home, I was ready to plan for our dinner outside. Whether it's your balcony, backyard, or front porch, finding ways to enjoy a meal outside is one more opportunity to switch things up during this new normal.
I know, I know. Things are a little bit different right now, but I just consider this moment as an opportunity to plan for the future. One day, we will have another gathering at our home. One day, friends and family will sit outside and share a meal.
For now, use what you have, love your company, and remain hopeful.
Get ready with lighting
Prepare in advance for your outdoor evening by deciding on your lighting. When the sun sets, how can you keep the party going? Lanterns with a soft glow are a favorite for me. Everyone looks so fabulous surrounded by this light. If you don't have lanterns, consider other outdoor lighting options like flameless candles. Safety first.
Set your table
Take your time to set your table. No need to buy anything new. Which dishes would you use to host your family and friends? Treat yourself or your family to a great meal. Also, if you haven't used a set of dishes for a while, bring them out. Why not?
Go with fabulous food and mocktails
Whether you've prepared food on the grill or in the house, a delicious meal is a win for everyone. There is something so comforting about that bowl of mac and cheese, or that signature dessert. I love to include a few mocktails, too. Go on a hunt for your favorite glasses, and set the mood.
We've been practicing social distancing for a while now. Each day, I'm trying to take advantage of every piece of our home. This includes the backyard. I've got my patio set, my favorite dishes, and my fun mocktail glasses. I've got my quarantine bae. I've got delicious food.
Are there any outdoor spaces you can explore?