Through DMs, empowering comments, and a shared passion for telling stories through words and images, Tameika McPhaul (@msmeikostyle) and I have grown to become great friends. Interestingly enough, we live 500 miles from each other. Here's another thing: Up until last weekend, we had never met in person.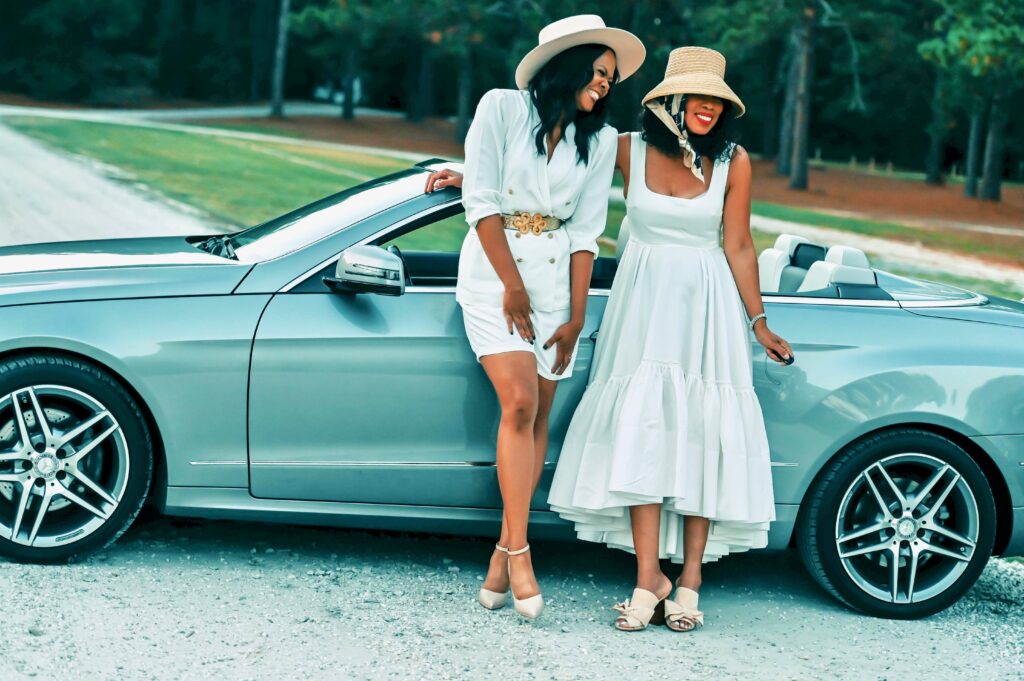 Tameika was coming to North Carolina, and she wouldn't be too far from where I live. Now was our time to connect — and it would be in the middle of a pandemic. Without hesitation, she and I agreed to quarantine before our travel time. We also committed to wearing masks when we were around others and unable to keep our distance.
Safely in our bubble, Tameika and I were able to enjoy our first meet-up. I gave her a personal tour of Fayetteville, including my favorite places to eat and shop. We captured candid images because y'all know we were prepared to look fabulous. We also ate delicious seafood from Drop By the River.
If you're building friendships online with like-minded creatives who are trustworthy, be open to connecting offline or in person. The blogger community has incredible storytellers, and conferences and other branding opportunities are often the best ways to gather.
Although conferences and other travel have been put on hold, you can still continue to build friendships online. Here are a few suggestions:
1. Be intentional
The social media world can seem very one-sided. People may DM you for follows or ask you to support a campaign. You may never hear from them again. If you value someone, don't treat them as a stepping stone to an opportunity.
2. Be consistent
Don't start a conversation and disappear for months. An action like this is not only inconsiderate but also misleading. Be clear with your communication, and keep it up.
3. Be authentic
With safety in mind, start small with how much you share. It can be an email address or an extended DM conversation.
Off the 'gram and in real life, you can find authentic friendships. They exist. It takes effort, authenticity, and consistency. These are all great qualities of any relationship. Go check out Tameika McPhaul (@msmeikostyle). She's great, y'all.