If you live in North Carolina, you know that we're on a "pause" in Phase 2. We have three more weeks to stay focused on reducing the number of people that will gather and slowing the spread of the virus. Let's face it — we're all trying to inch our way back to normalcy.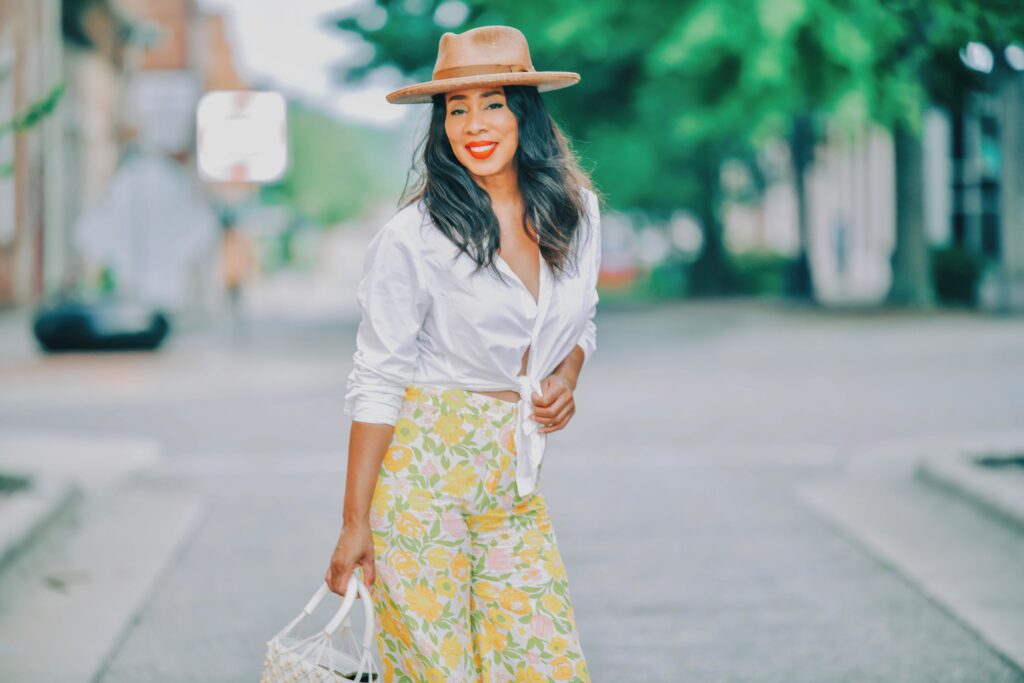 By this time, I know we're ready to get back to it — perhaps even attempt to do some safe, socially distant, day trips this summer. However, I'm a bit relieved. This virus isn't going anywhere anytime soon, and this pause is a reminder that we must proceed with caution.
Life isn't stopping, though. I'm still having video calls and meetings with family, friends, and coworkers. I'm participating in community meetings, checking on others, and following news updates. I've also spent quite a bit of time in my backyard.
Although my schedule has changed a bit, my love for fashion has not. My outfits are focused more on comfort. I've moved from tailored suits to white button down cropped shirts, floral pants, sundresses, and sandals. You won't find me complaining, though. I'm really enjoying this type of clothing. It has also given me time for more closet shopping.
With makeup, I'm still keeping that up, too. It's minimal, but no worries — I'm still wearing my Ruby Woo red lipstick faithfully. Staying consistent with health and beauty rhythms has been very helpful for me.
I've got big plans, though. I'm preparing for my big re-entry, y'all. I don't know when this will be, but I'll be ready. I plan to get all dressed up and share a meal with my husband at one of our favorite restaurants.
Until then, I am filled with gratitude. I am healthy, and my family is healthy. While we've all experienced some kind of impact, I cannot complain. Whether you're a North Carolinian or in another state, I hope you will wait well.
It's been months since things felt normal. I challenge you to make the best out of finding your new normal. Bring a friend along, talking through it can help.