Do you travel often with your job? For me — not too much.
However, when my colleagues and I attend conferences, it's a great opportunity to check-in on our skills and learn more about how to do our jobs with the latest information and tools. Guess where a recent conference was hosted not too long ago?
Arizona!
This was my second time visiting this state, and I was not disappointed. Sedona is absolutely beautiful, which is quite helpful when getting used to Arizona's temperatures!
As you know, conferences can be one-day events or multiple days. Either way, when the last session has ended, how do you spend your evening? Do you arrive earlier before the conference start date, or do you catch a later flight once the conference has ended? In this season, I have learned to enjoy every experience by not rushing through the moment.
Here are a few ways to prepare for a conference and enjoy the city:
Bring the right carry-on bag
For this trip, I brought my Paravel Weekender bag. It's small enough to come aboard and large enough for items that I might buy before heading back home. Each time I travel to a new city, I like to check out stores to see if I can find any unique items or things that I won't be able to find in my area. With the Weekender, I don't have to worry about buying a new bag or squeezing new items into an already stuffed suitcase.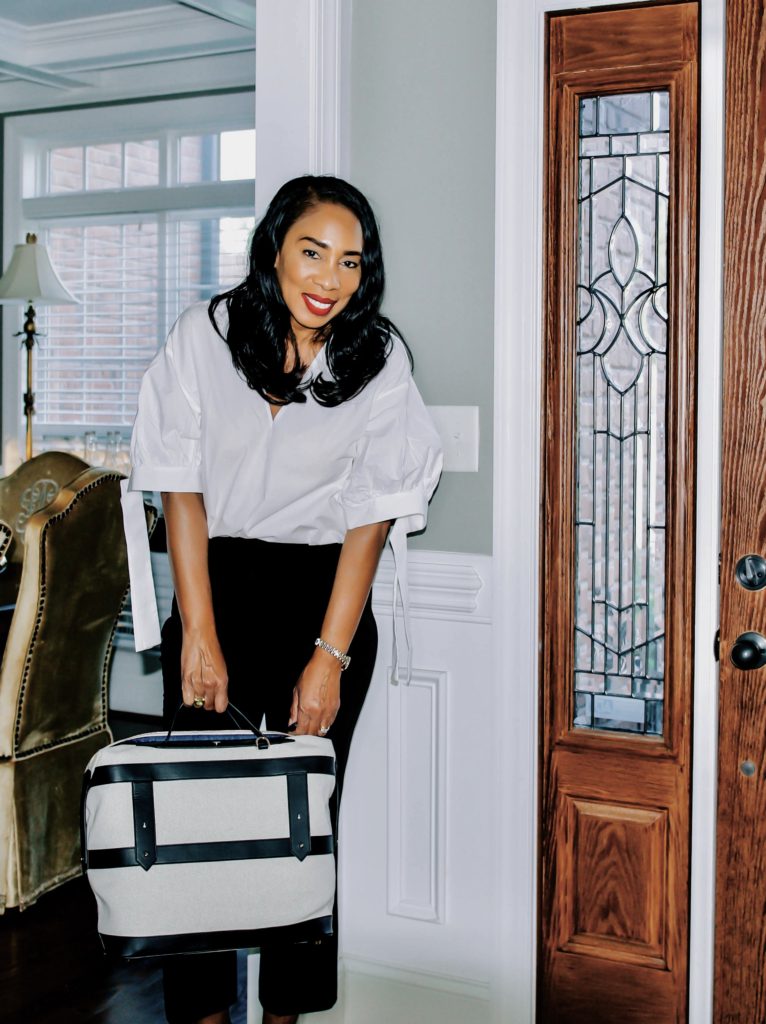 Plan ahead
Many conference websites will give you advice on hotels, restaurants and other activities. However, as you've read from previous blogs, always ask a friend, a co-worker or your social media family! Time flies when you're balancing work responsibilities and personal time. By planning ahead, you won't waste your time on a mediocre restaurant or an overly priced tourist location.
Keep it simple
Remember, this is a conference tied directly to your job; this isn't a vacation with later mornings or a nap before dinner. Don't overcommit and fill your calendar every evening. You may want to rest one evening without any obligations. Create a personal list of one or two big things that you'd like to accomplish, and enjoy those experiences.
Sometimes travel can be overwhelming, whether it is personal or work-related. By making the best out of the experience, you can create memories that include more than PowerPoint presentations, white papers, and business cards.