Don't fall for it — you see what I did there? It's a new season, you're seeing the sales, and you're convincing yourself that you need a new fall wardrobe.
Pause.
Do you really need to spend money on a new fall wardrobe? You may need a few additional pieces, but have you taken a second look in your closet? If you need a new size or a specific style of clothing to mark a new career, I understand your wardrobe needs — happy shopping! If you think you can get creative with what you have, stick around for the rest of this post.
Fall is an interesting season because it allows for a bit of time to adjust to the new temperatures. In North Carolina, it can be summer and fall all in one day. Before you feel the pressure to shop, imagine a phone call with me as we're going through your closet. I'm going to recommend these three suggestions: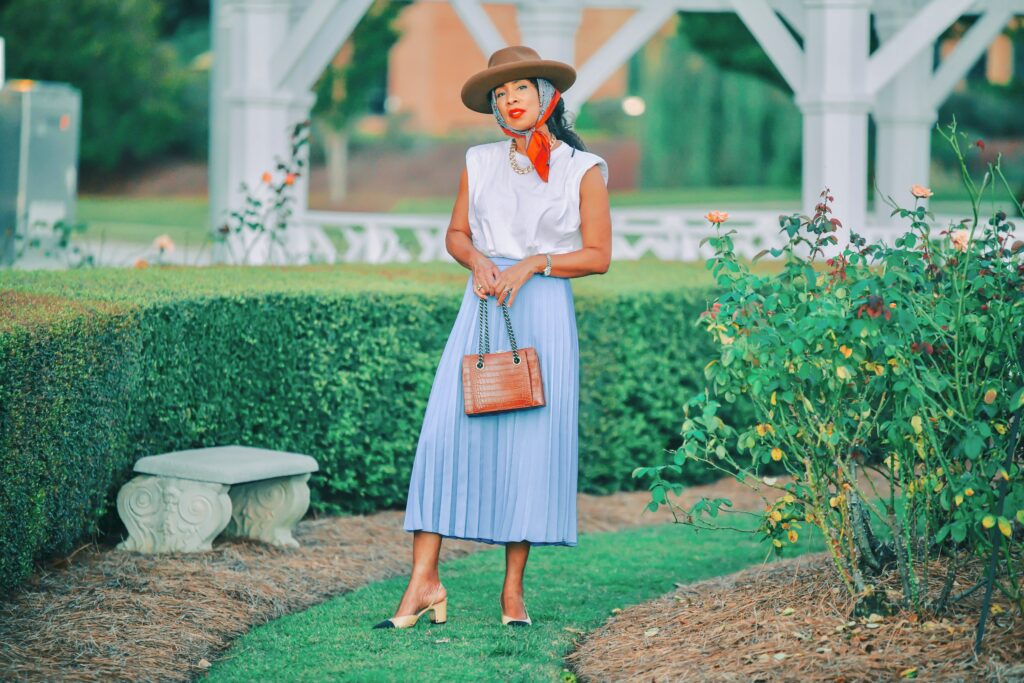 Dress in layers
It can feel like summer and fall all in one day. To avoid being drenched in sweat or shivering in the early evening, dress in layers. This is a great wardrobe approach year-round, but layering is especially helpful during the tricky season of fall. Continue to think of light, breathable fabrics. Pack light cardigans or long-sleeved shirts. If you're ready, set aside scarves, too.
Button up the blazers
Pull out those statement blazers, ladies. This is your go-to blazer that you can dress up — or down. It is classic and makes an appearance every season. When choosing your blazer, make sure you feel comfortable having it unbuttoned or buttoned. Wearing blazers is another way to add another layer on a cool day.
Bring back the boots
I don't need many reasons to bring out my fall boots. They kick an outfit up a notch every time. Before buying a new pair of boots, see what you have. If you have a pair that you love, take them to your local shoe shop for a quick look-over. Here, you can make simple, affordable adjustments that will give you one more season of wear.
Take a look in your closet. Which pieces can you bring into your fall wardrobe?