# AD – Fashion & Friends 
What's more fun than going to a New York Fashion Week event for the first time? Showing up and seeing my 50+ and fabulous friend, Elaine Davis (@squarepearls)!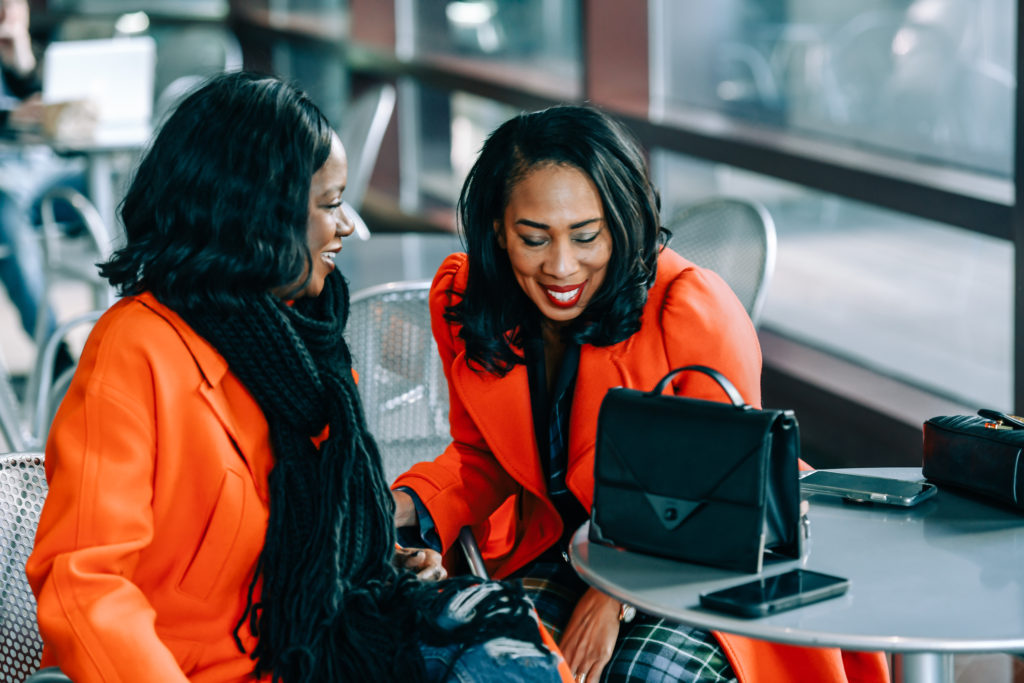 After writing about community over competition, last week reminded me of the amazing sisterhood that exists because of our unique experiences. That includes our love for fashion in every season of our lives – menopause, too. In this post, I'll be sharing my takeaways from the New York Fashion Week event I attended, which was sponsored by The SHOWS and The SOCIETY. I'll also help you learn more about Elaine.
First Impressions
On my way to New York, I tried to imagine the runway. Would I be able to relate to the models? Would the clothing be inclusive? Would I see another blogger like me?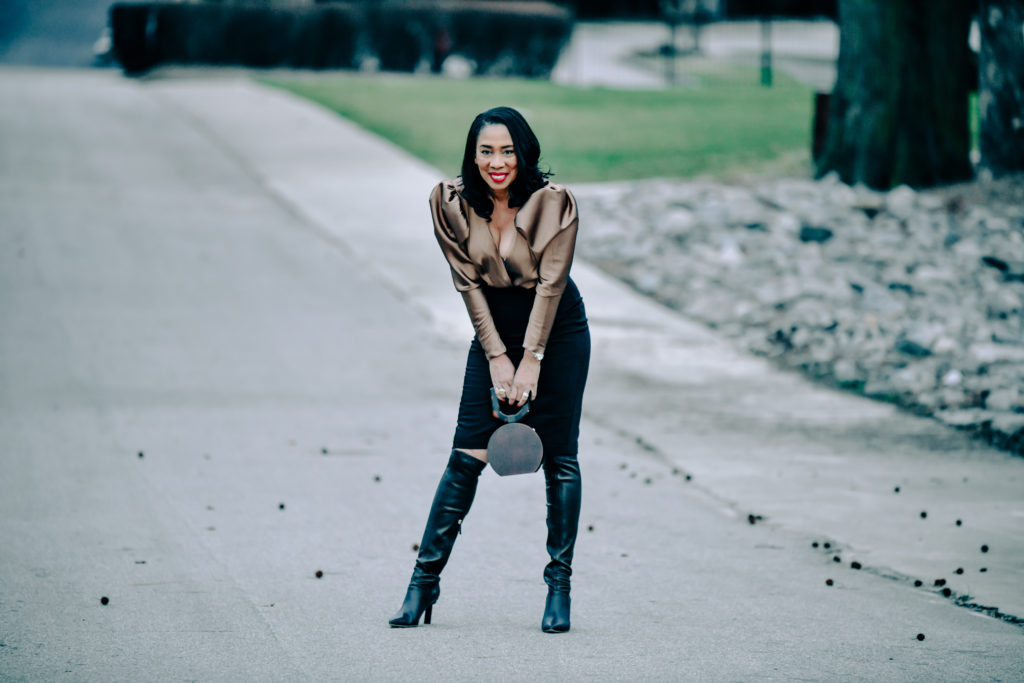 I also thought, "It's crowded in the showroom. What if I have a hot flash?"
As you can imagine, it was a huge relief to see Elaine when I arrived, and it was an even bigger relief to see the models walking down the runway.
Yes, designers are listening. I saw clothes that flattered different body shapes and sizes, and they were stunning. Honestly, it was a breath of fresh air to know that designers haven't forgotten about the diverse beauty of women.
My favorite piece was a purple coat with floral print from the Chiara Boni La Petite Robe collection. The dramatic print and bold colors were the perfect additions to the incredibly forgiving design that allows you to cover your waist or other areas that you may not want on full display. The deep purple mixed with vividly colored flowers made me think of excitement and energy, which is right in line with how we as 50+ fashionistas are living our lives.
I saw flowy and breathable dresses, and I also saw details such as peplums. When attached to the waistline, a peplum can draw just enough attention to your hips. Find a jacket with a peplum or a skirt, and it changes things up – particularly as our bodies are constantly changing.
Pearls of Wisdom
I found so much inspiration on the runway last week, but Elaine (@squarepearls) reminded me of something: inspiration is often found right in our neighborhood. For her, that's the streets of New York City.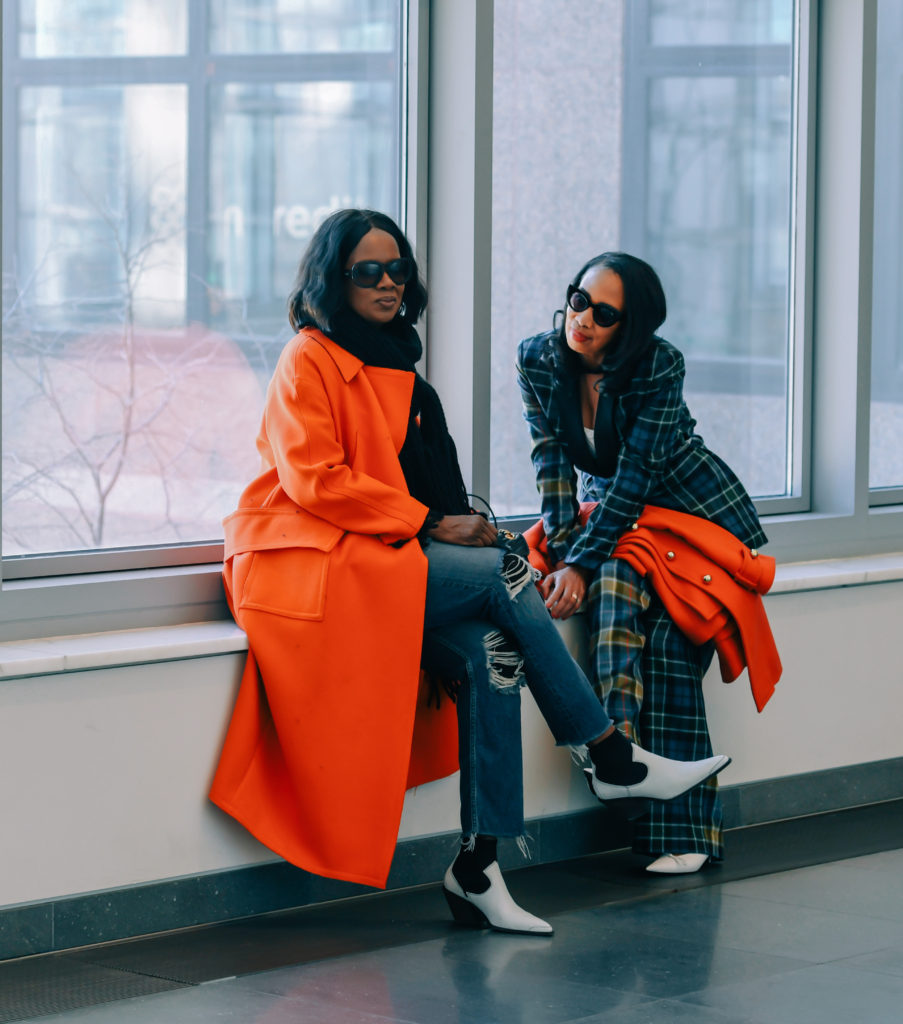 She has taken this inspiration and continues to share on social media. Breaking molds and shattering stereotypes, Elaine started blogging when she was 52 years old. When confronted with stereotypes like, "age-appropriate clothing," she challenges the thought.
"What exactly is that?" she asked. "I believe in age-comfortable clothes."
As vocal as she is about fashion, she's even more empowered to share her journey with menopause. She didn't have anyone to talk to as she was entering this new season, and she knows how important it will be for the next generation to have an open and welcoming community. There's no shame in going through menopause, and we've got to model this in our own lives.
What's her advice to women entering menopause? Be open to changing your diet, and keep moving! We did tons of this in New York City – and we were fabulous while doing so. We kept the pace, walked confidently, and added another experience to our lists.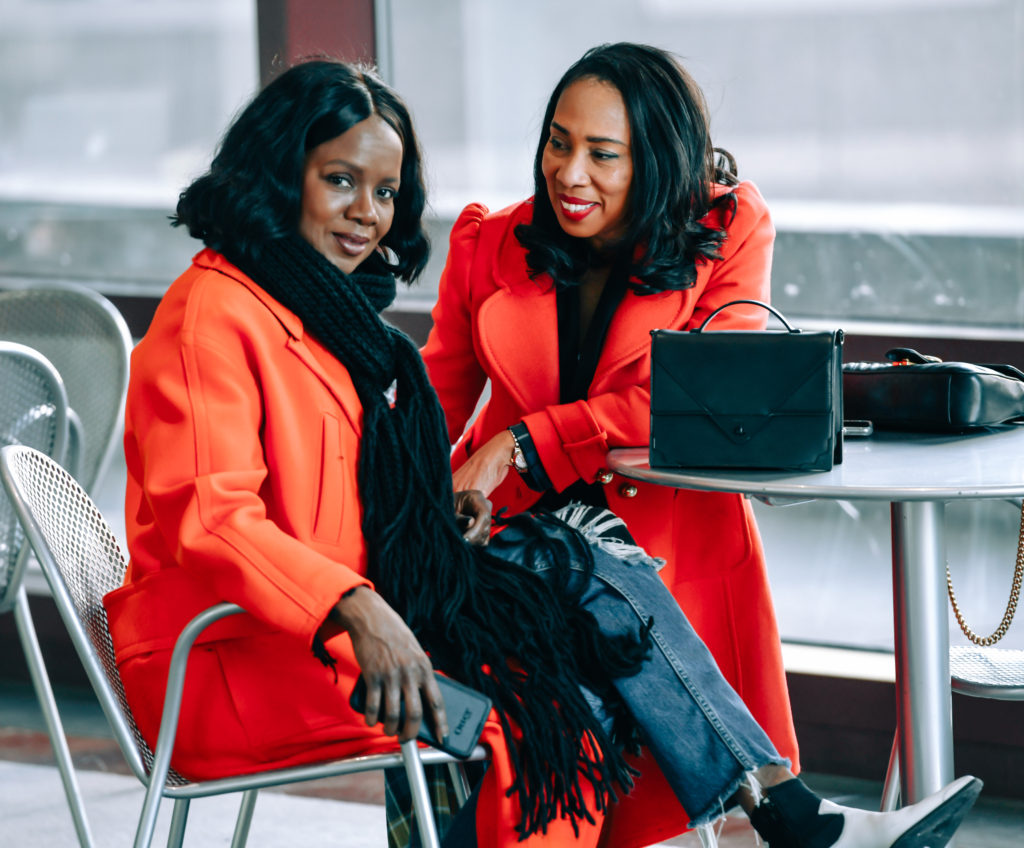 We can all learn more tips and techniques for riding this new wave by joining the conversation at www.findurcool.com. Join us, and share your experience!
All opinions expressed in this post are my own.
***This post is sponsored by TherapeuticsMD, Inc.