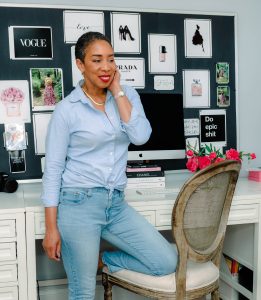 Do you have a favorite space in your house? You know — a space that has all of the things you need. I'm talking about a place where you can hang out for hours. Here, you're able to dream, decide and do.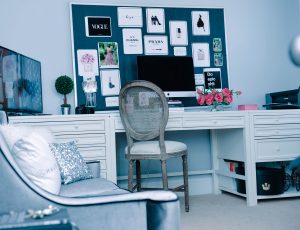 For me, that's my blogging room. This space houses a collection of tools that ignite my creative process. I can watch tutorials and sharpen my skills. I can explore different layouts and visuals for my mood and vision board. Even better, I can do all of this while sitting on my comfy velvet loveseat (take a look at my Instagram account, and you'll see that my loveseat often makes an appearance).
Regardless of my mood, my blogging room is my go-to spot. When I'm planning photo shoots, I go to my dress forms. These help me plan outfits. I can see how colors, fabrics or textures look before wearing them in front of the camera.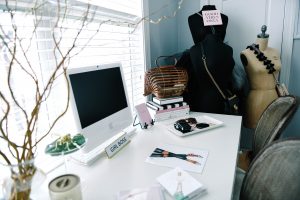 If I'm in the mood for research, I head straight for my computer or turn on the television. I browse social media to see what's happening. What are the latest trends? Are there any new themes to consider with my own blog? I can watch my favorite vlogs and check out YouTube tutorials.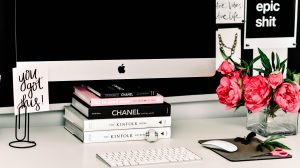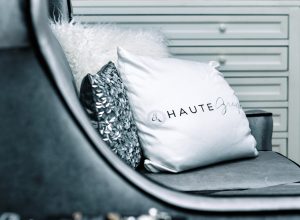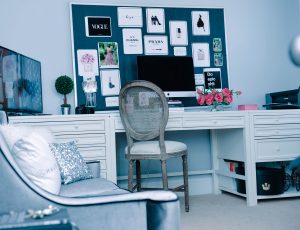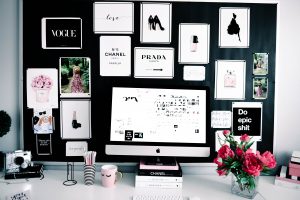 Lastly, my blogging room is home to one of my prized possessions: my photography equipment. It has become quite a collection, but at least I know it's all in one place.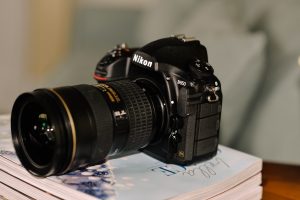 I found my space. What's yours? Where can you dream, decide and do?