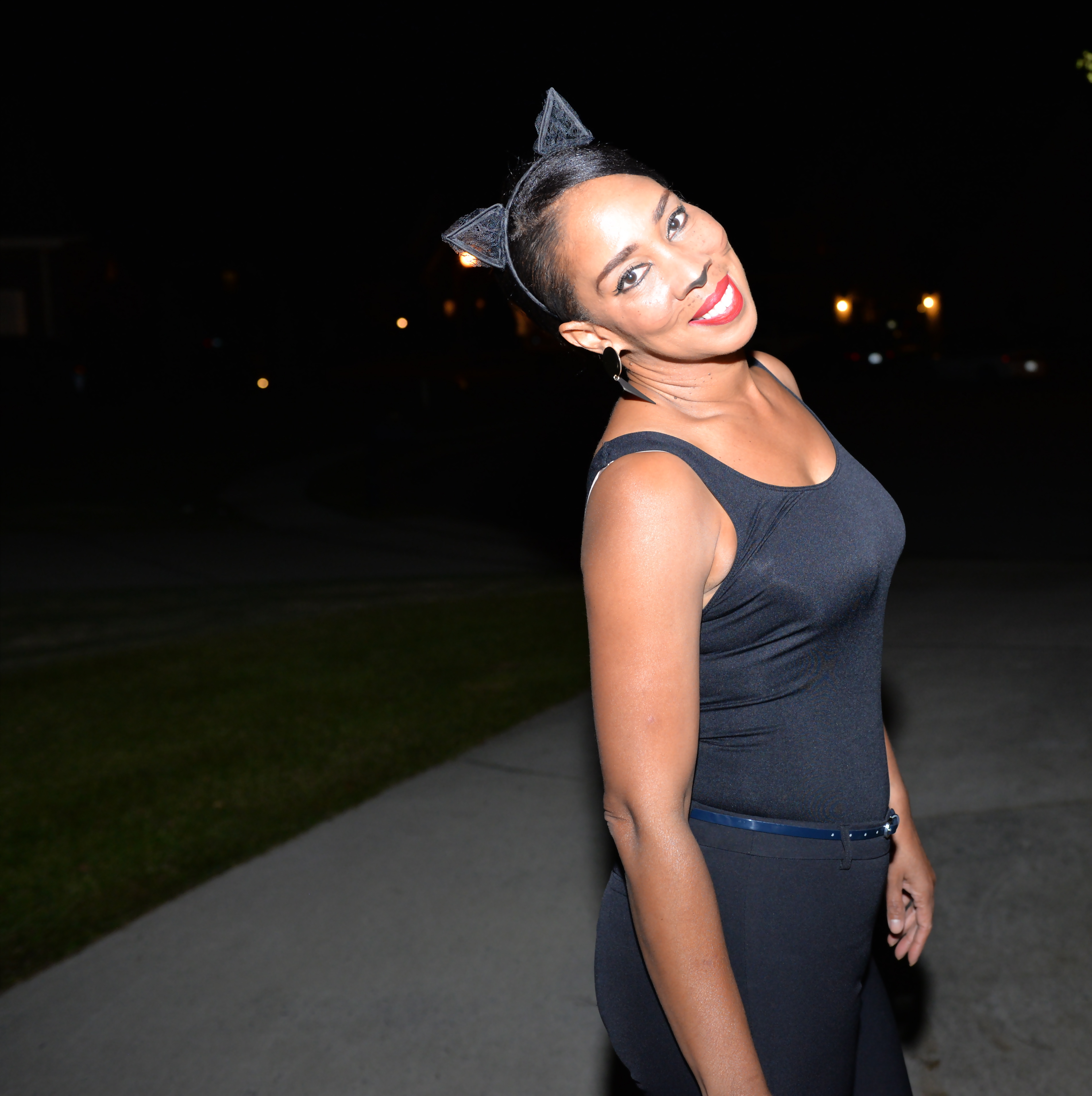 This year I opted to steer clear of store bought costumes in exchange for three affordable, easy DIY costumes, created from my very own closet.  Create this Cat Vixen with a simple tank, black leggings, and high heel boots.  For a more understated "purr-fect" look, you can substitute these pieces for a black tee, turtleneck, hoodie with black jeans and chic flats.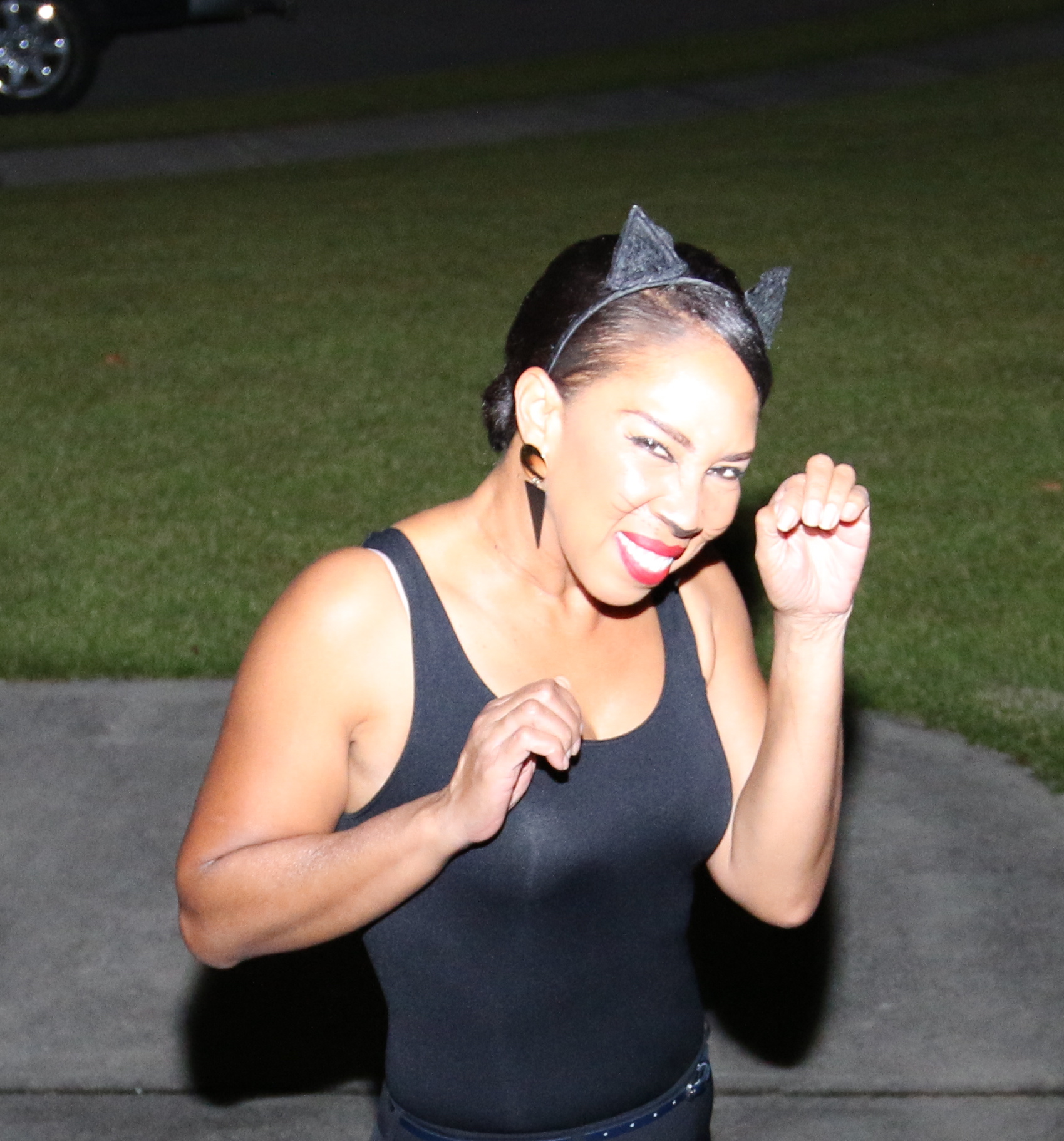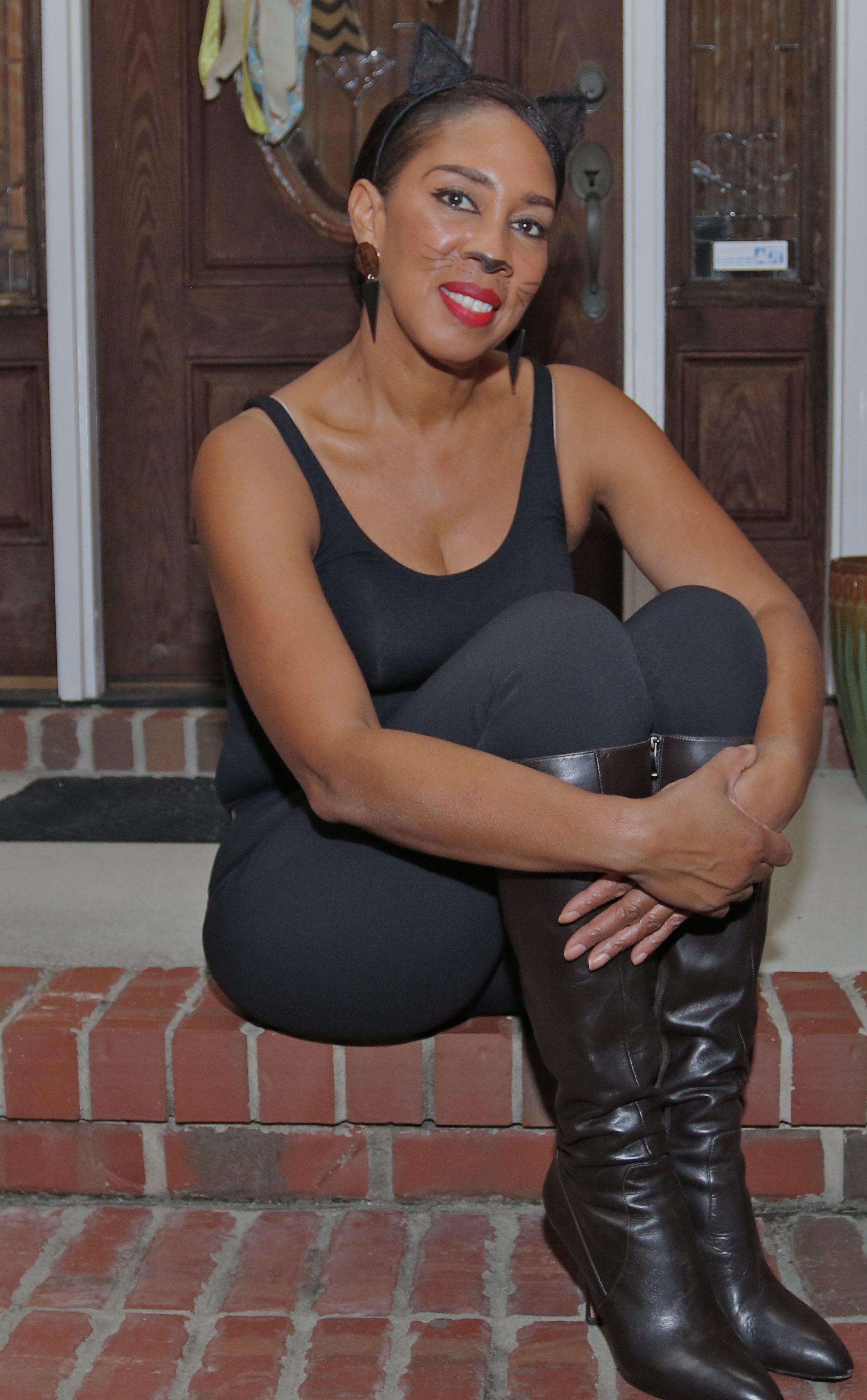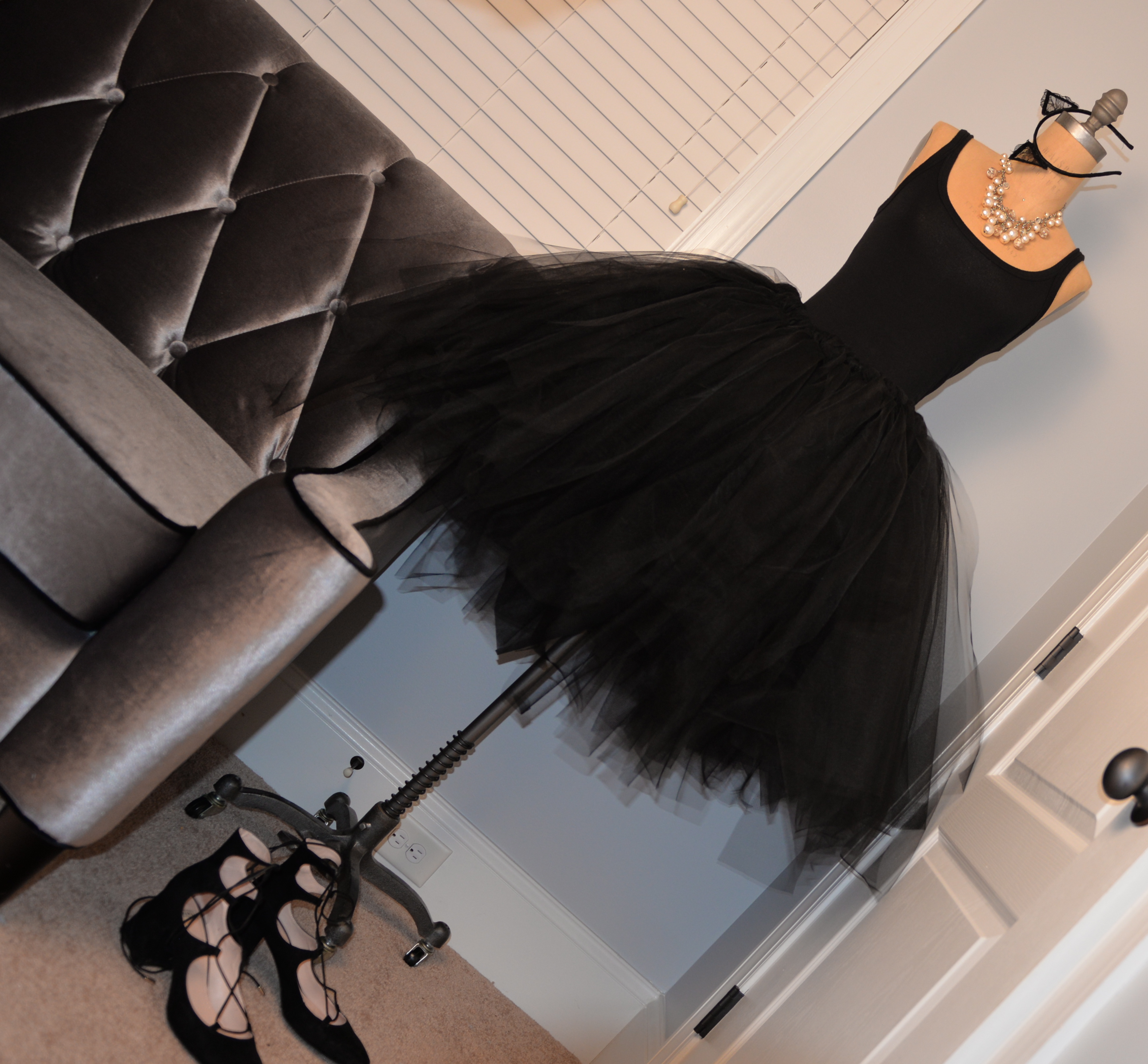 A Tutu was the inspiration for my "Haute Kitty" look, they are great costumes and easy to make.  I chose to make my tutu with tulle fabric from Joanne's (for an unbelievable 79 cents per yard), my friend Donna Johnson showed me how to make this tutu using an online wikiHow tutorial.  For a bit of added drama and flair I created a full tutu skirt.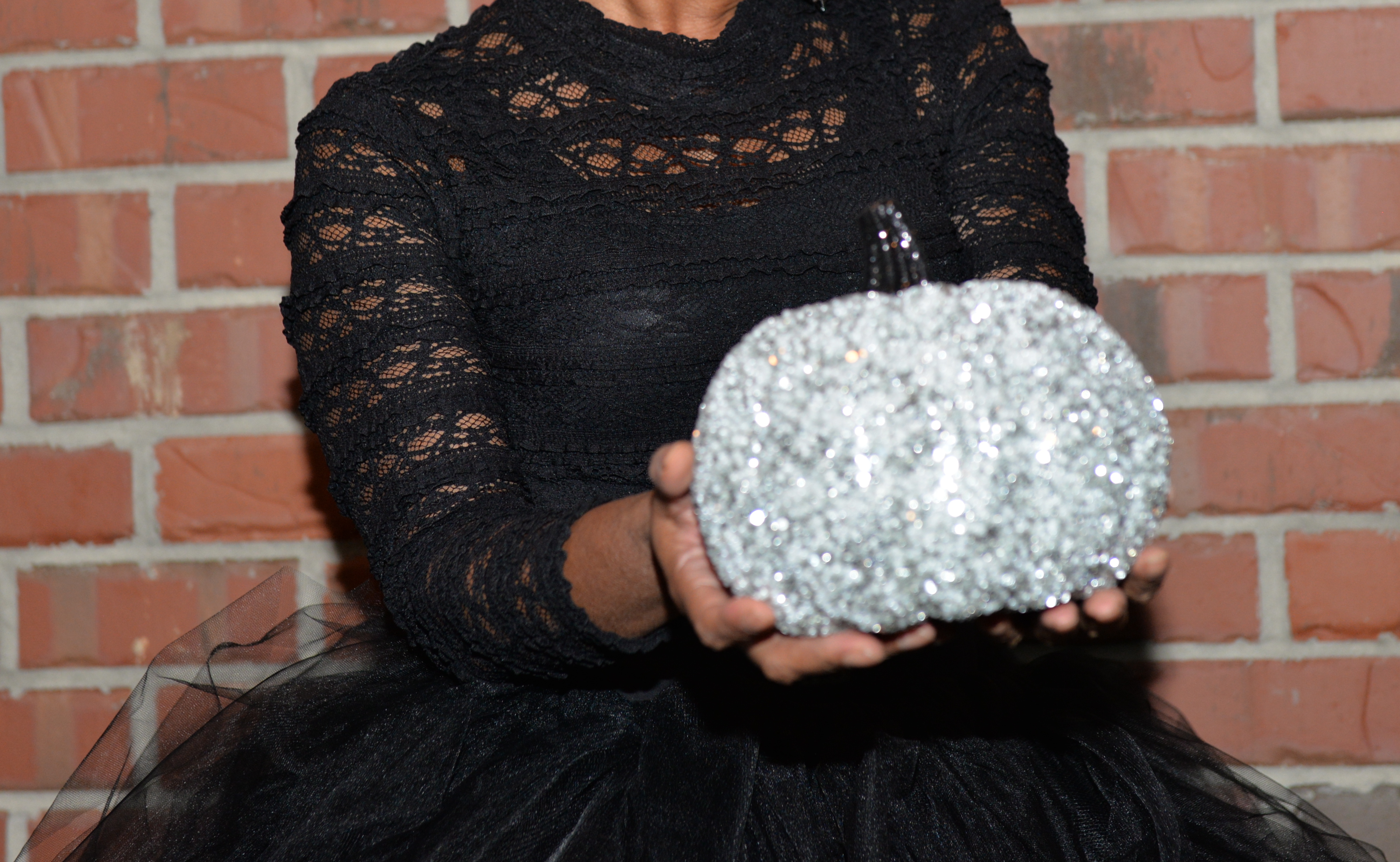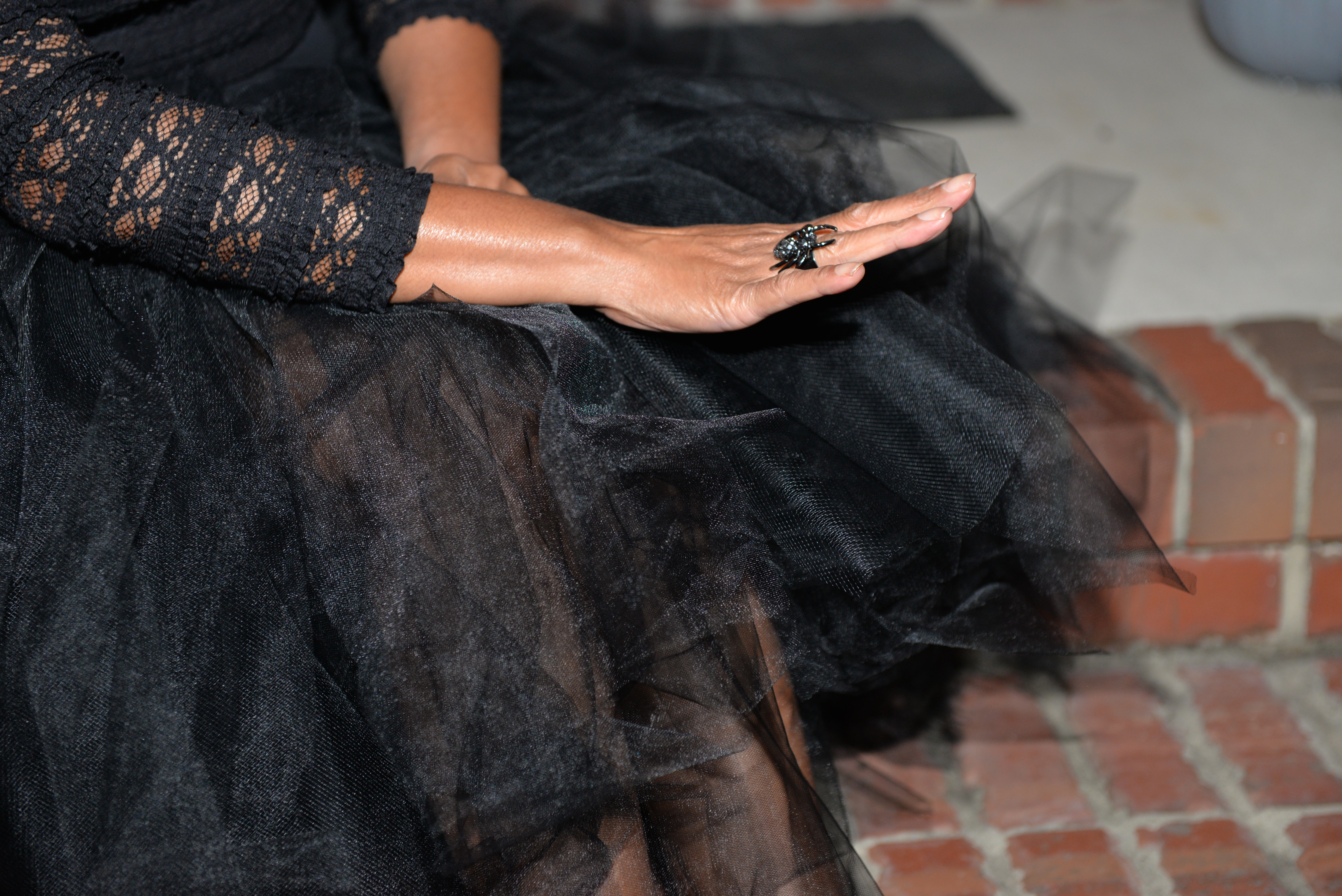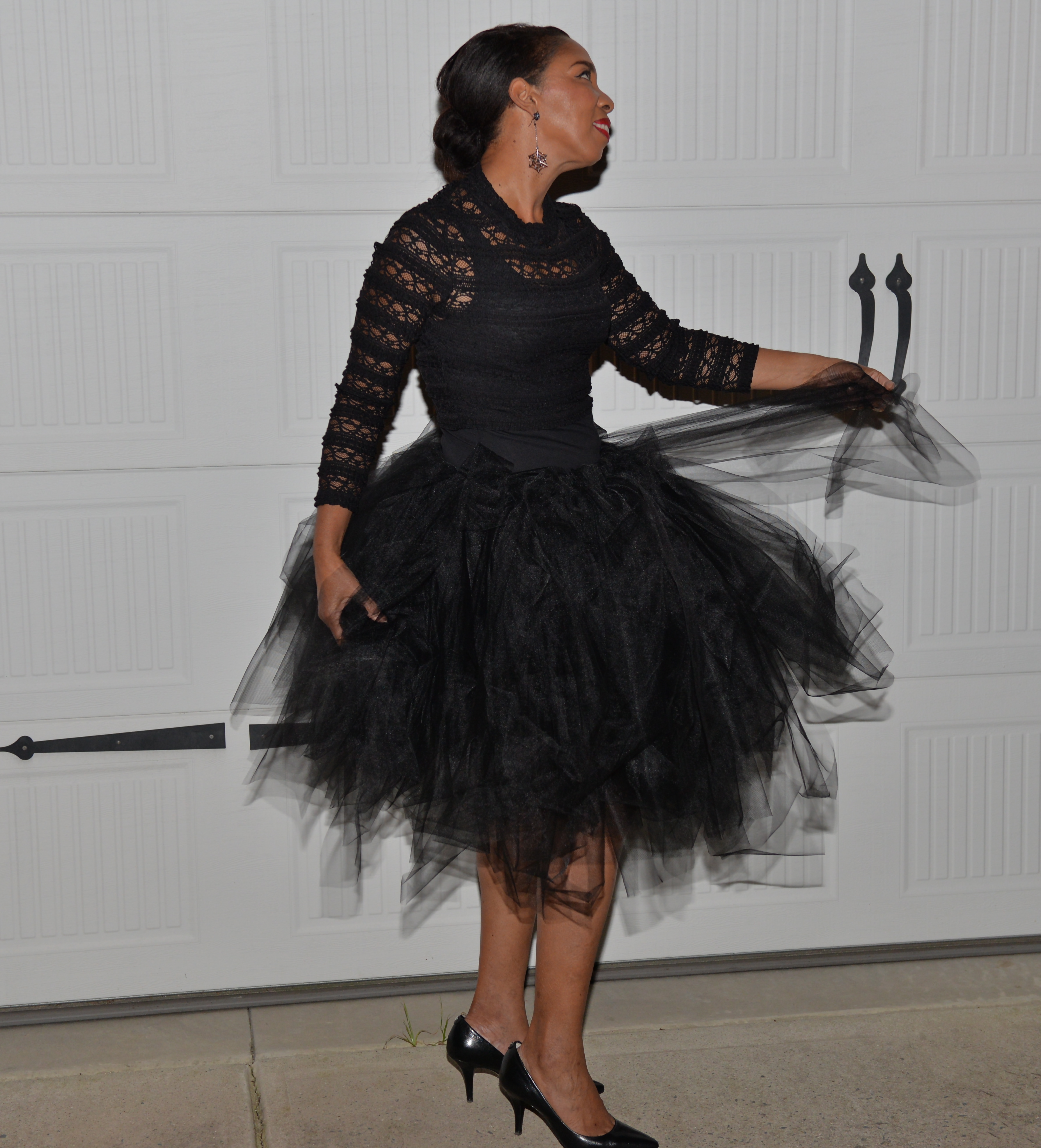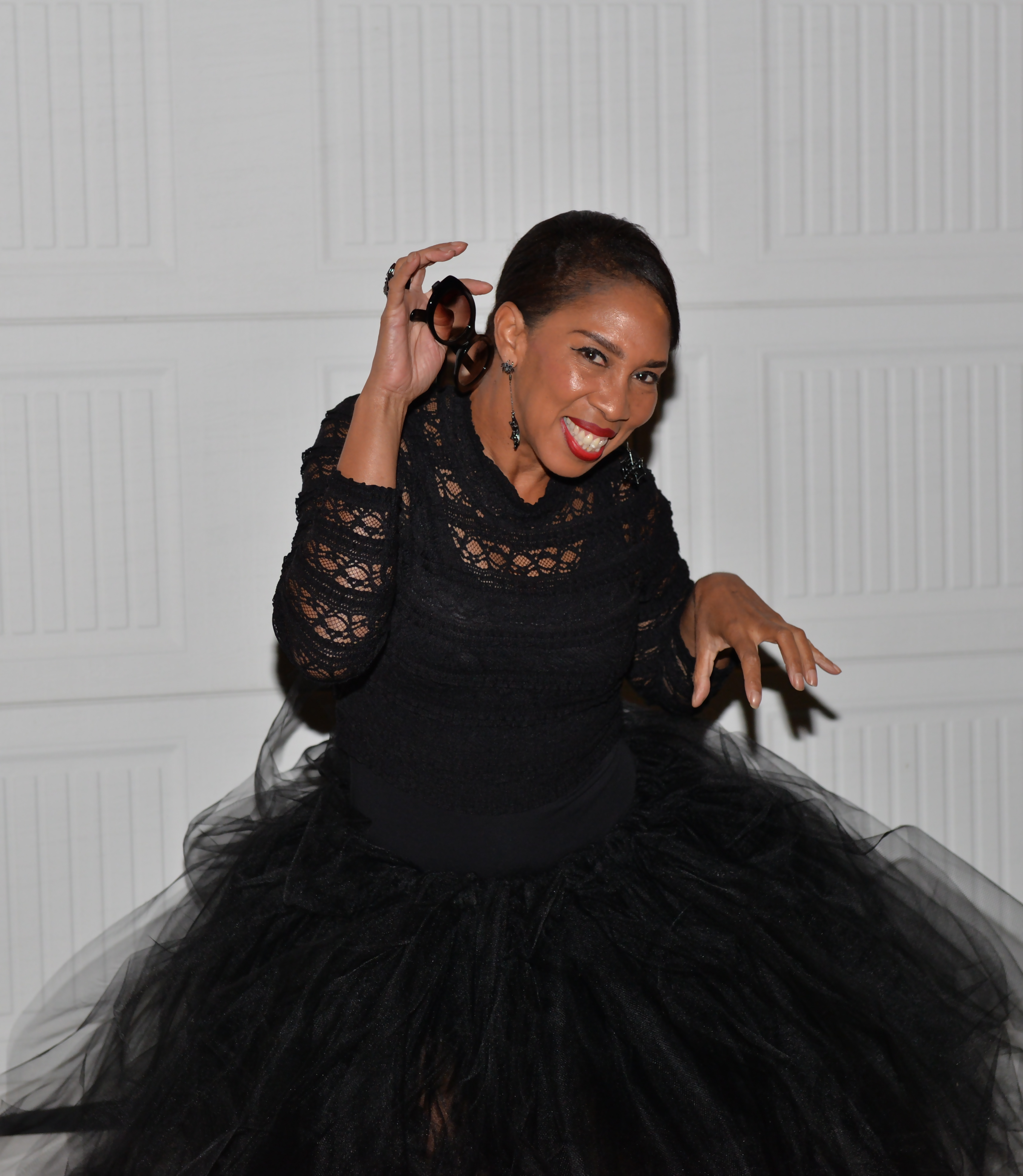 For the finished look my tutu skirt was paired with a lace top, dark sunnies (cat eye sunnies for a fab look), and pointy toe pumps.  Pow!  Just like that a chic Haute Kitty is ready to step out in style for my day party.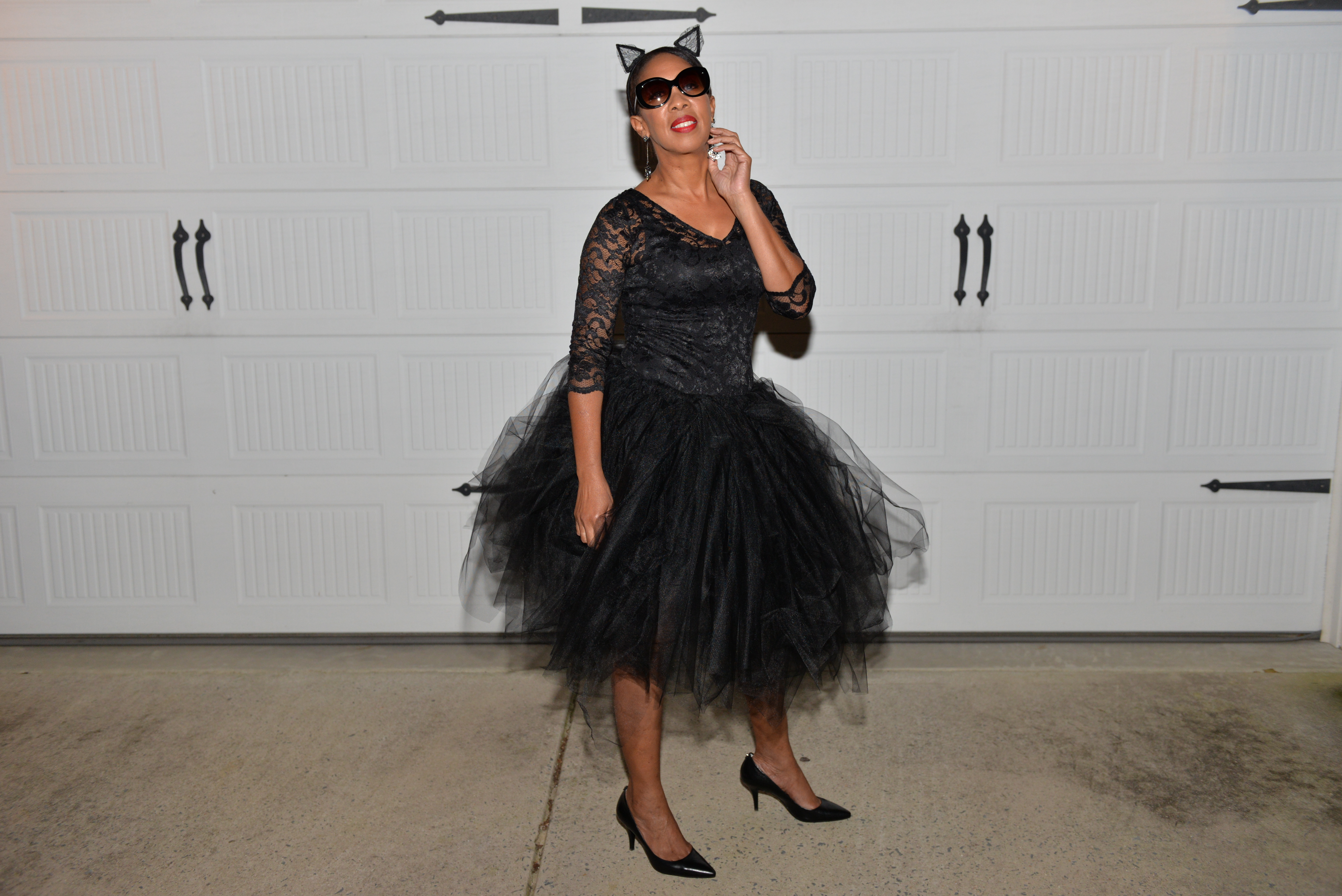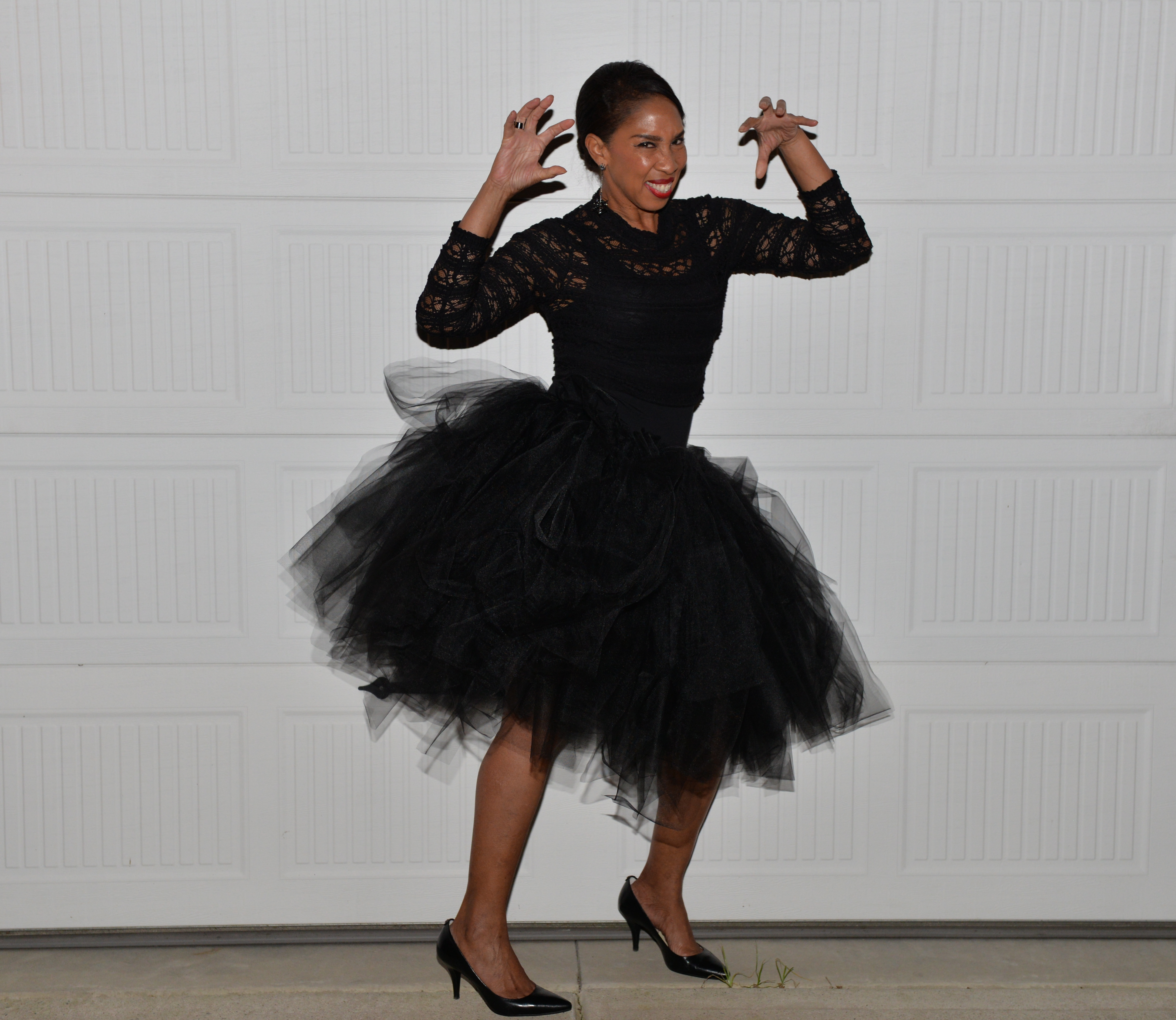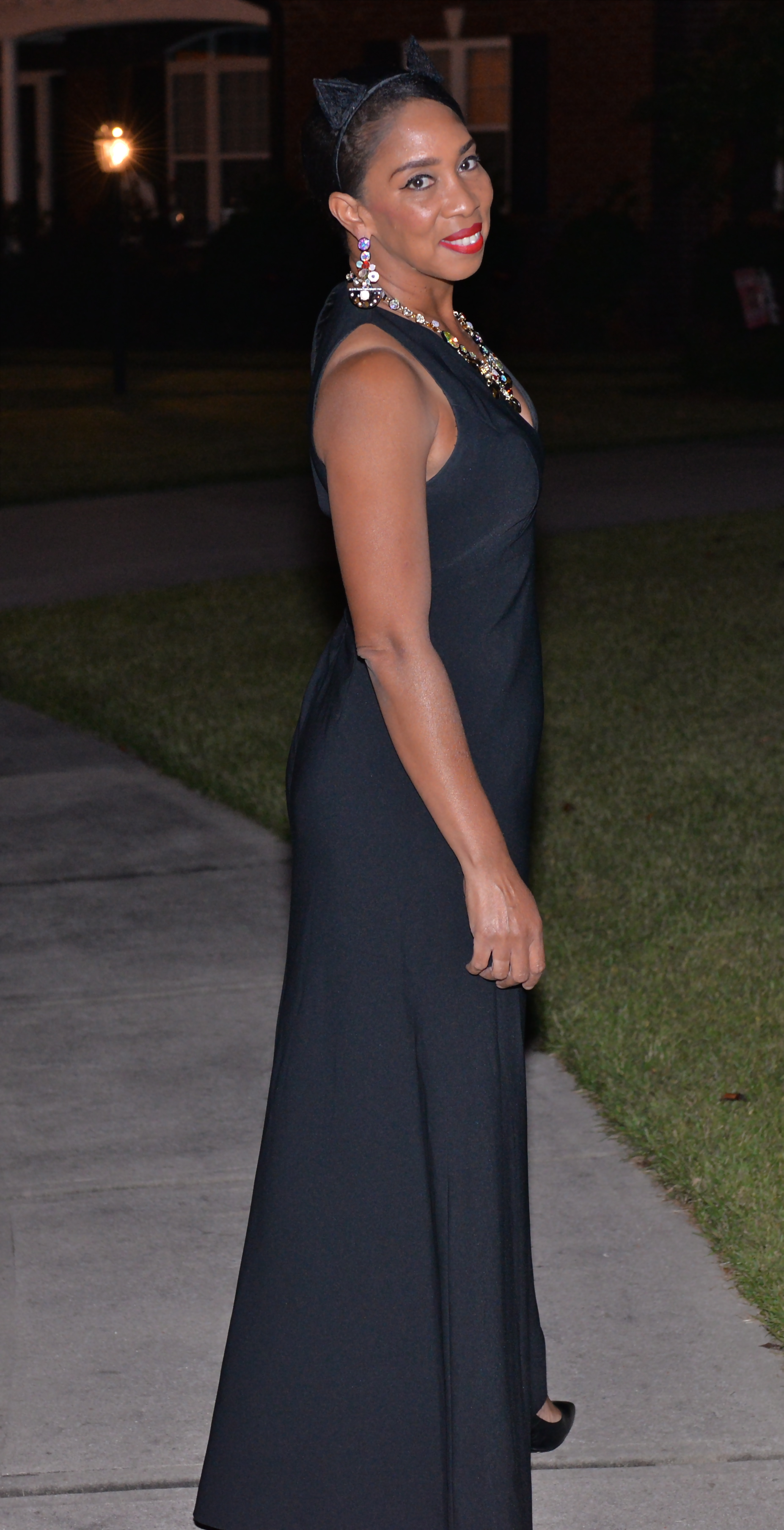 Elegant Kat was a more glamorous look for a Black Tie Masquerade Dinner Party.  To recreate this look, grab a LBD and black heels from your closet.  For a More elegant look, I chose to forego the whiskers and wear a black formal gown coupled with a simple bun hairstyle, red lip, and J.Crew assessories.
(Dress purchashed from Blush Bridal, Makeup MAC foundation, KatVonD lipstick, Jewerly, J crew)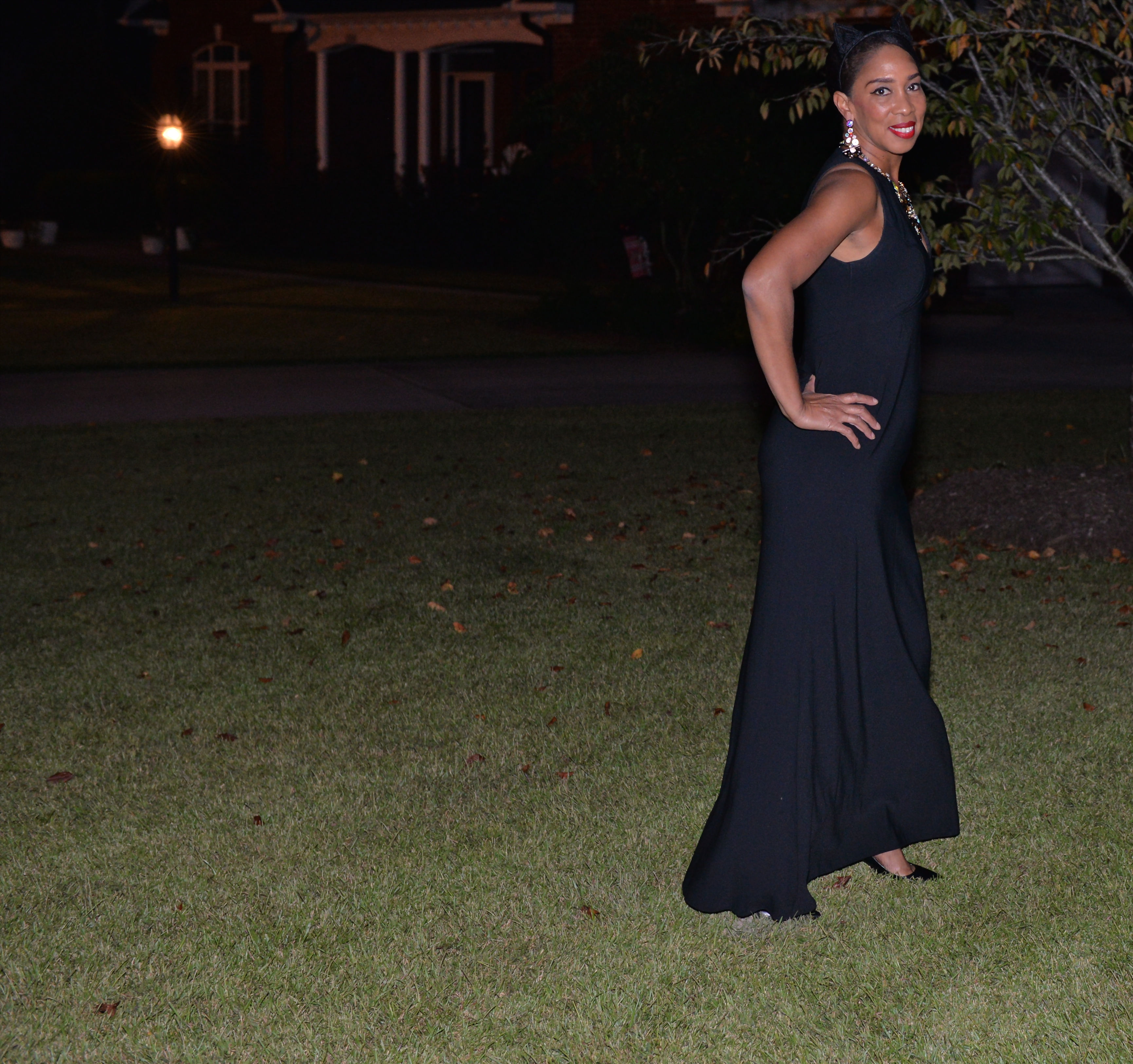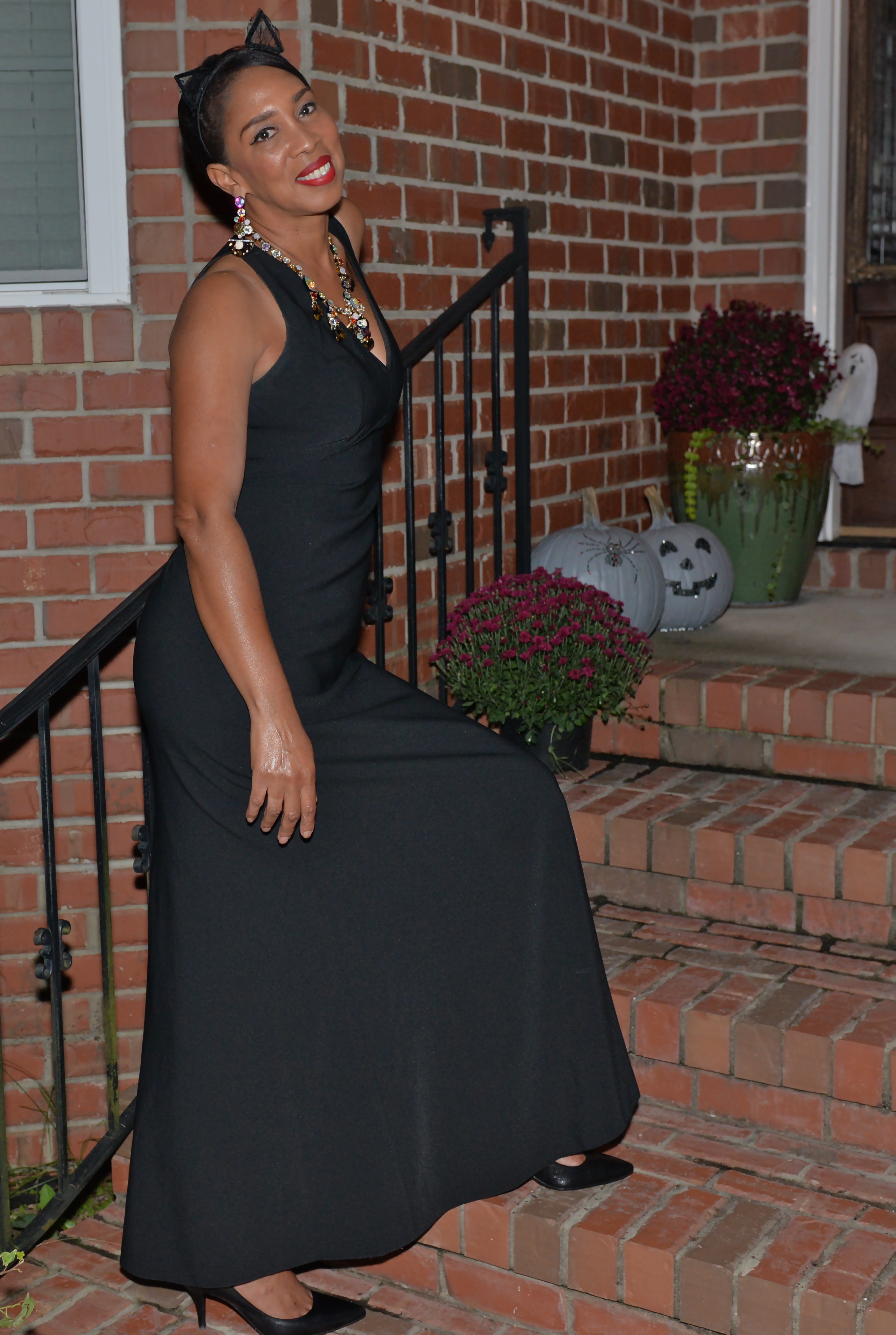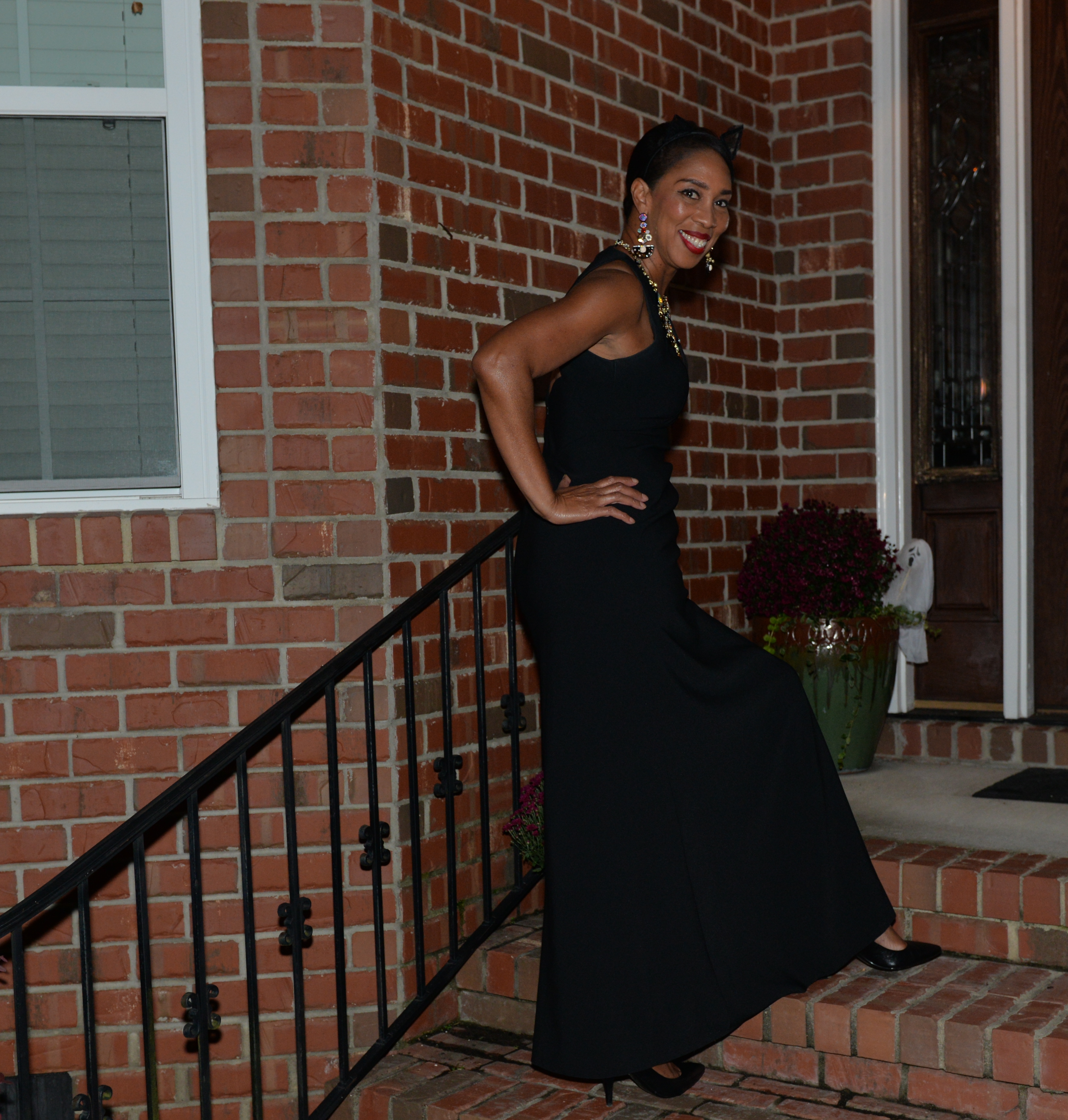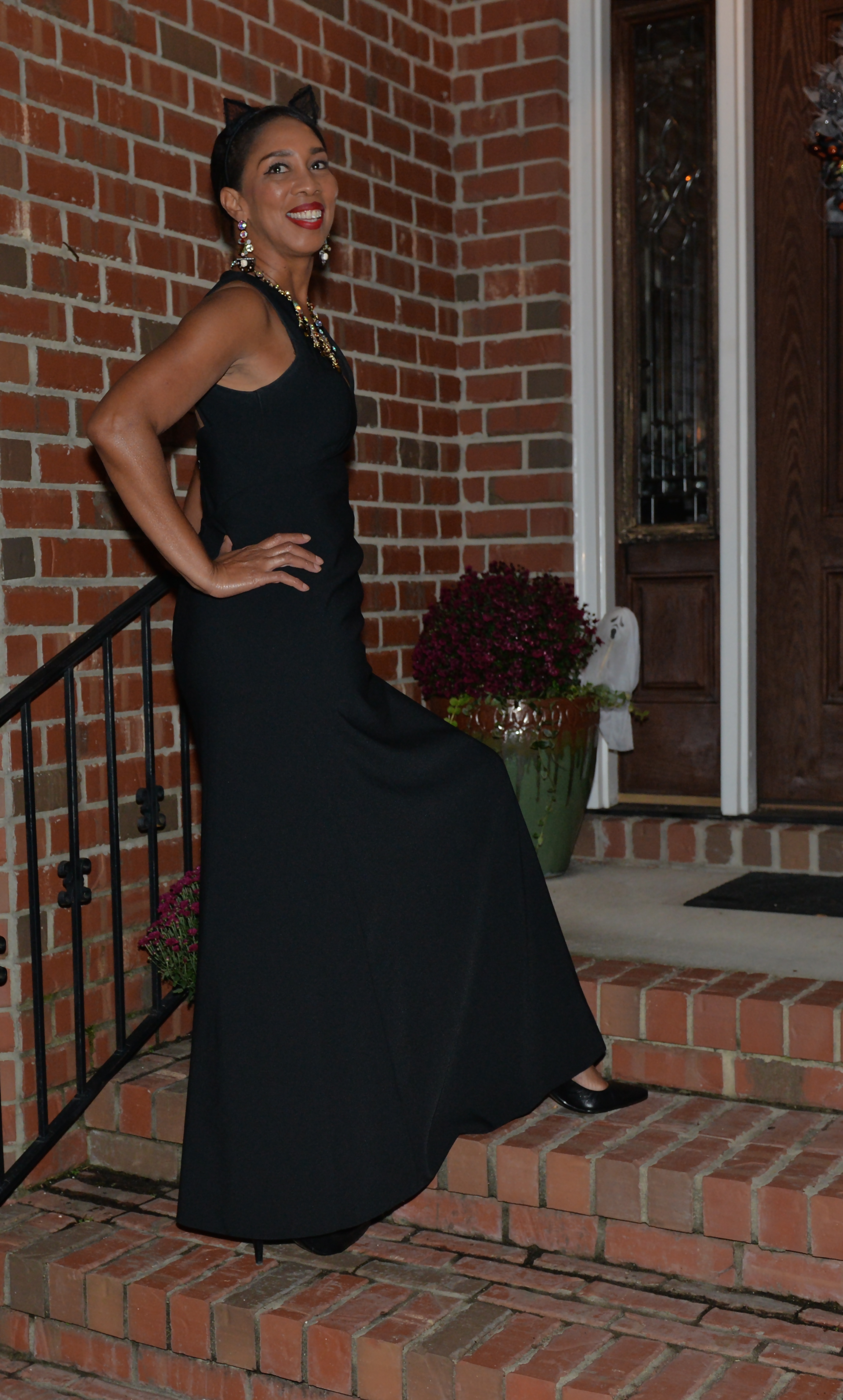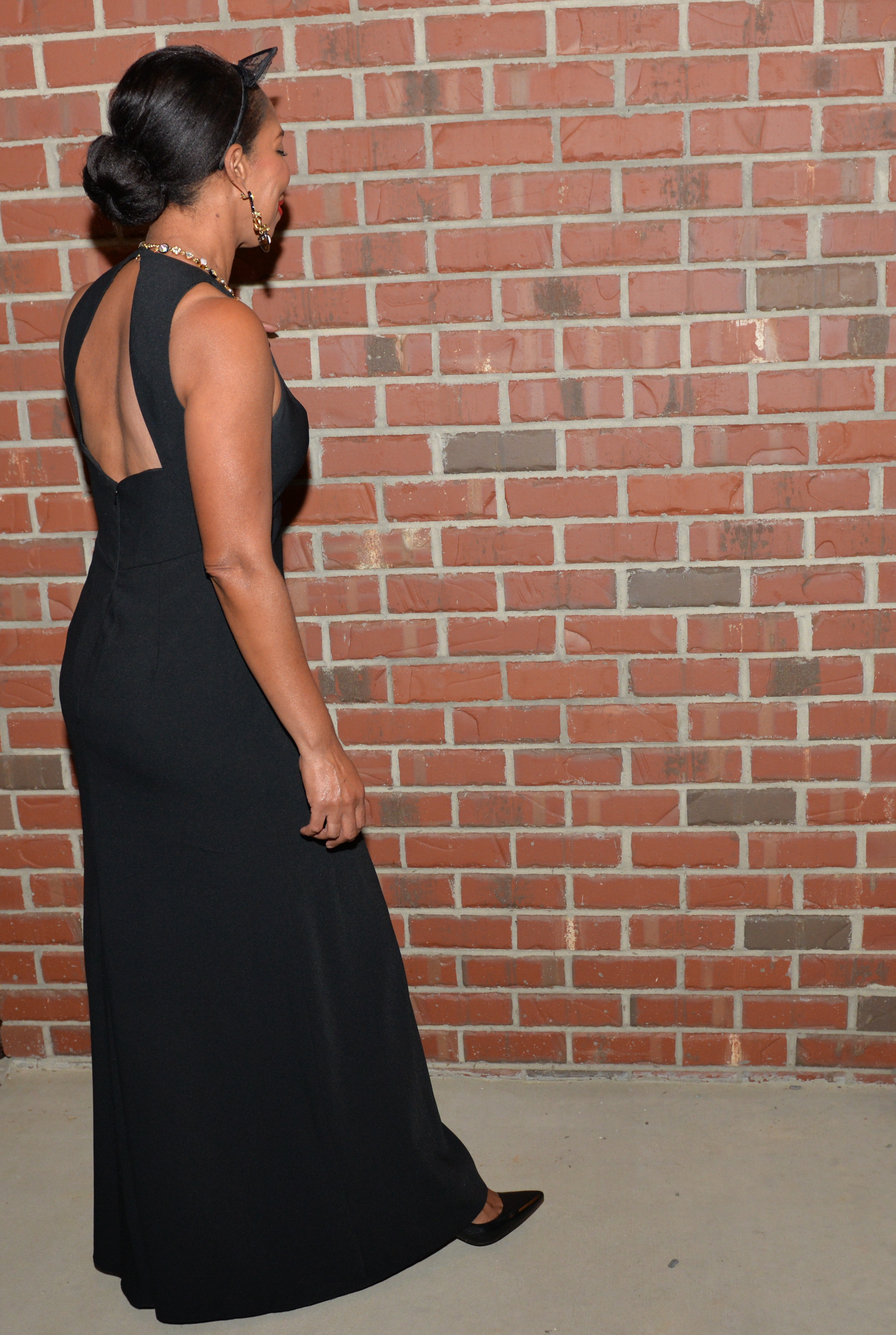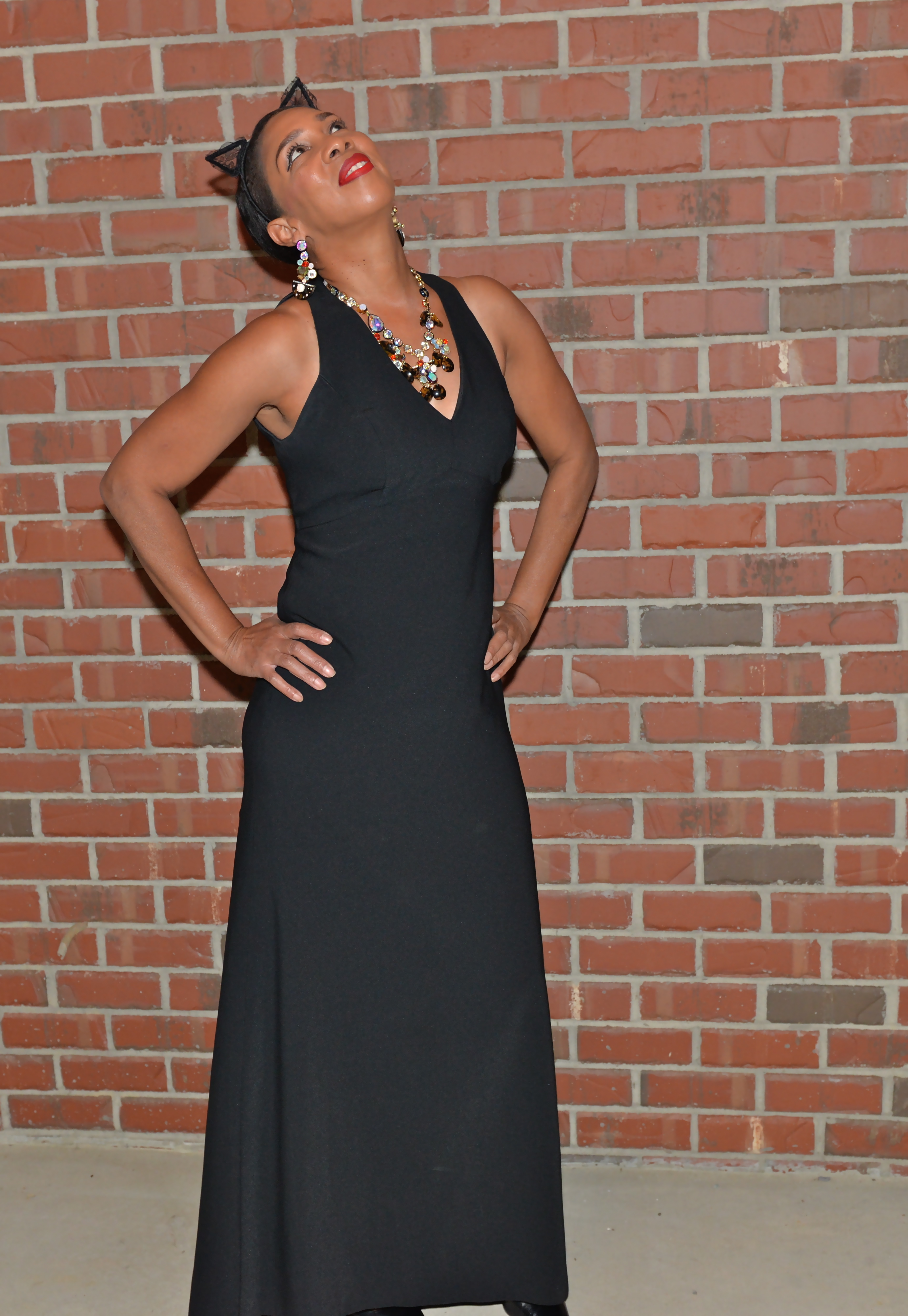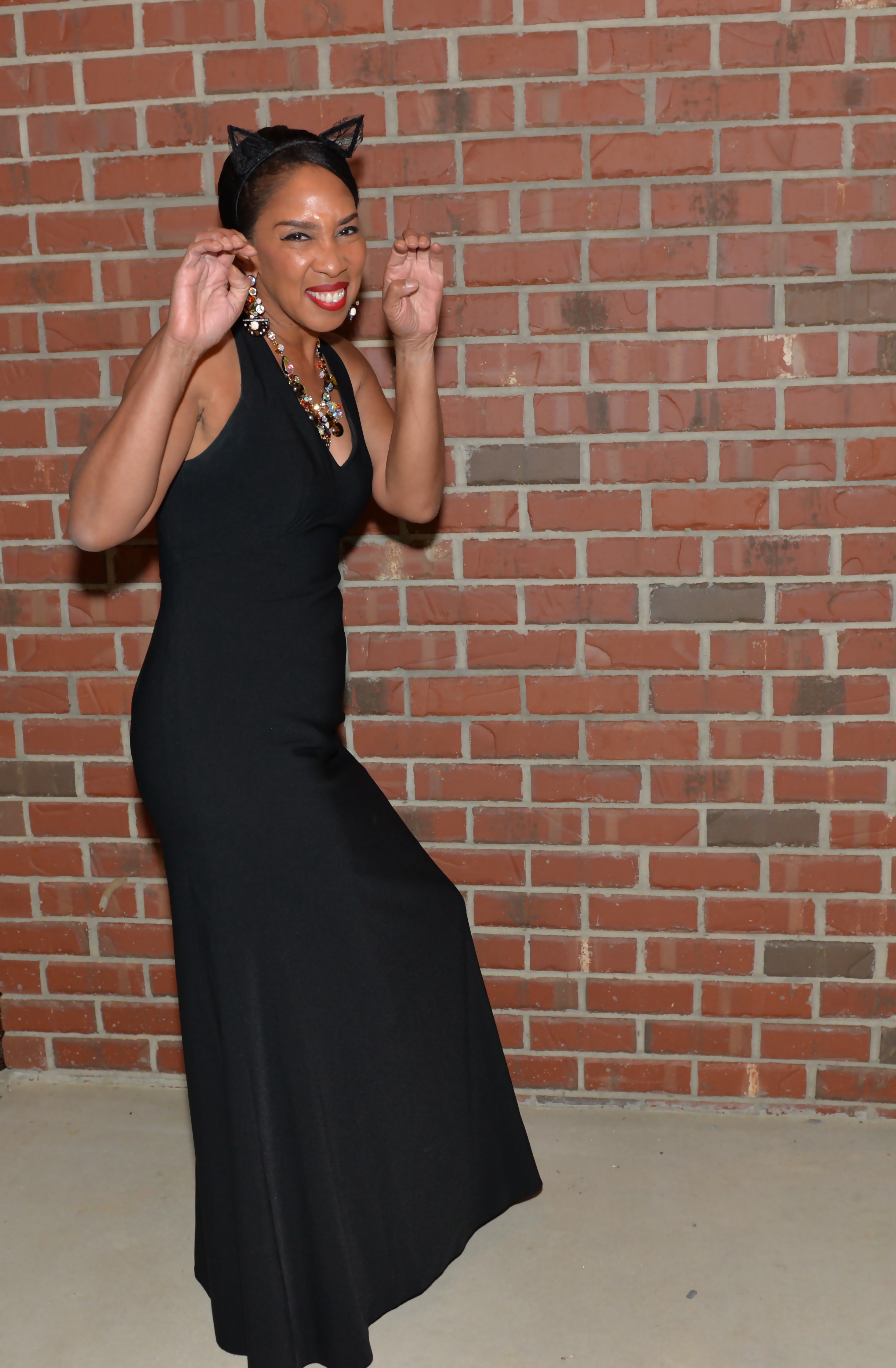 This Haloween don't spend a fortune looking for the perfect costume, just think of what you have in your closet, bring along an added dose of confidence and own it!