I love food, y'all. I'm either about to make a meal, take a photo of it, or dig in. In July, I did a post where I shared my favorite guacamole and queso recipes. I hope I inspired you to make a meal and make room at your table.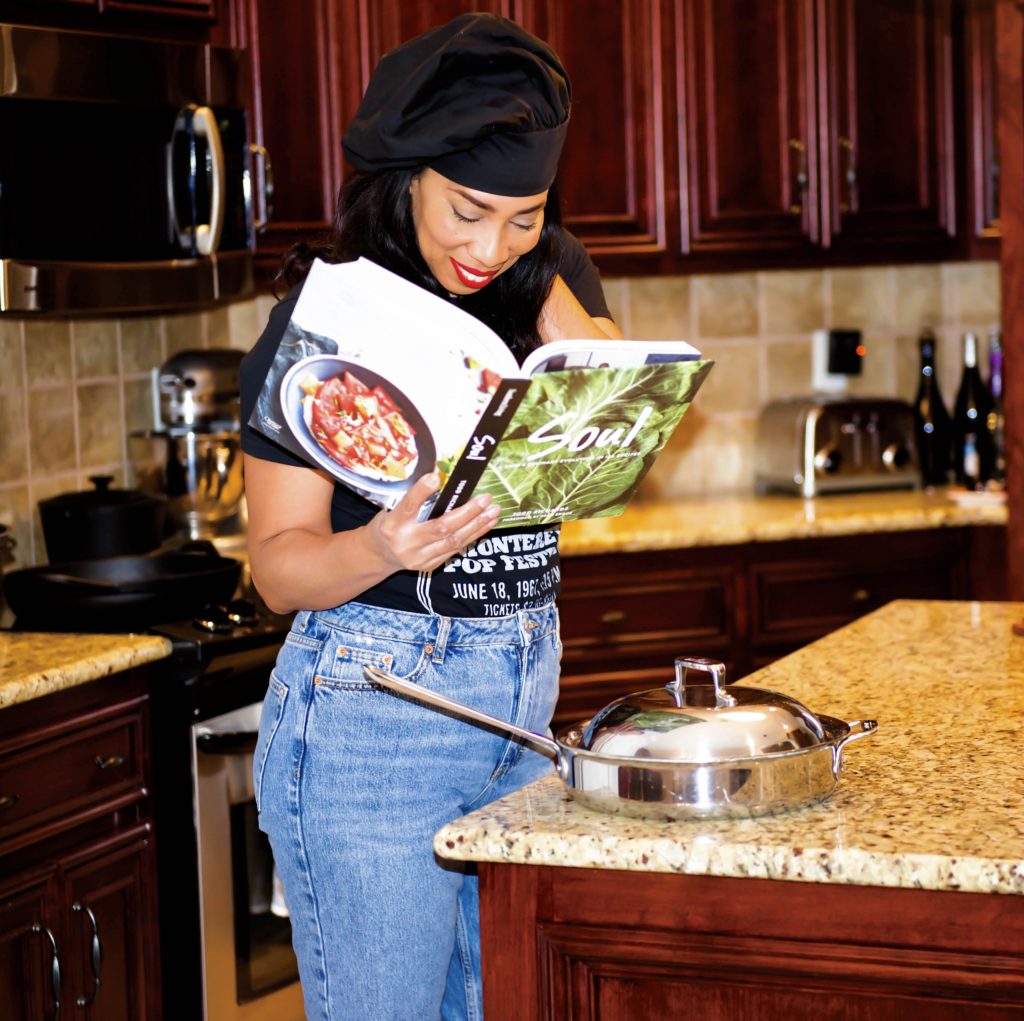 Well, I'm still making meals, and I hope you'll join me for my Haute Cooking Series. Even more, I hope you'll invite someone to join you while you're either cooking or dining. Do you remember what sharing a meal says to your guests?
"You're family. Sit down at my table."
Today, we're turning up the heat and walking down memory lane with another one of my favorite recipes: red beans with smoked sausage and shrimp. I'm using the recipe from Soul: A Chef's Culinary Evolution in 150 Recipes, which features recipes from Chef Todd Richards. If you love soul food, you'll definitely want to add this cookbook to your collection.
Chef Todd Richards shares a childhood memory tied to this recipe, and I have one, too. This recipe reminds me of my late grandmother. I really miss her. She taught us how to cook at an early age, including how to chop and dice the green peppers, celery, onion and garlic. She also had a preference when making red beans and rice — she would only use Camellia Red Kidney Beans. In her honor, I did the same. I know she would be proud.
The main ingredients of this recipe are red kidney beans, white rice, smoked sausage and shrimp, but Chef Todd Richards' recipe includes other ingredients that lead to a delicious final product. I'm sure you can add your personal touch, too. Cooking is supposed to be fun, so I encourage you to try this recipe for the first time when you're not in a rush. Enjoy the process.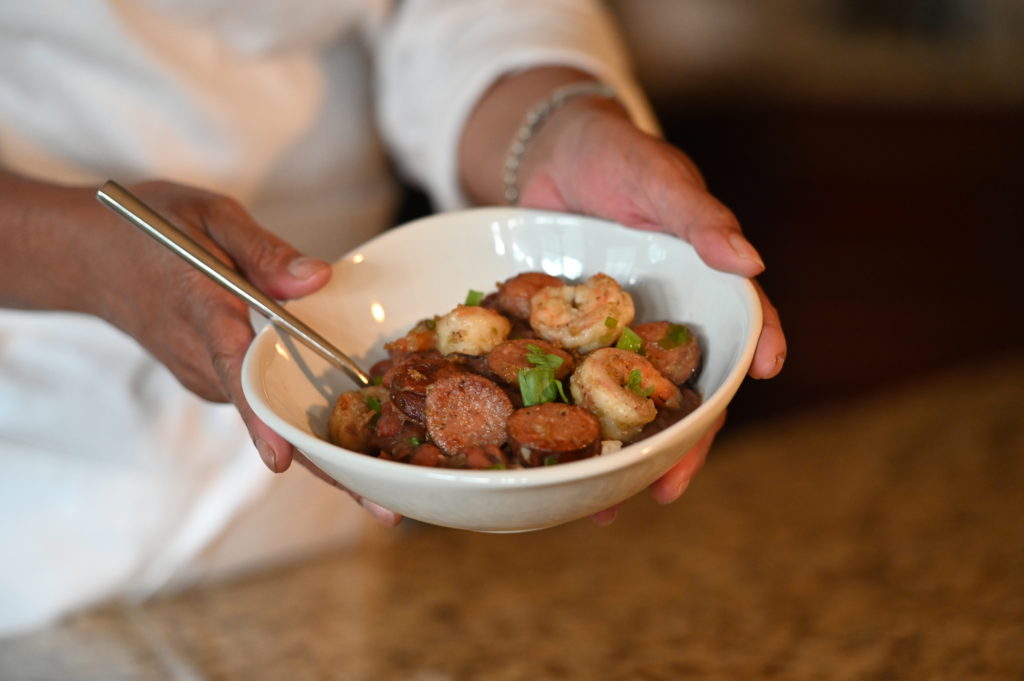 After making this meal, I am filled with a reminder of home. I am grateful for the family that sits at my table, and I miss the family that is no longer here. I cherish the present all while appreciating the past.
Invite someone over for a meal today. Make a meal and make room at your table. You never know — this meal may remind them of home. Do you have a recipe that does the same?