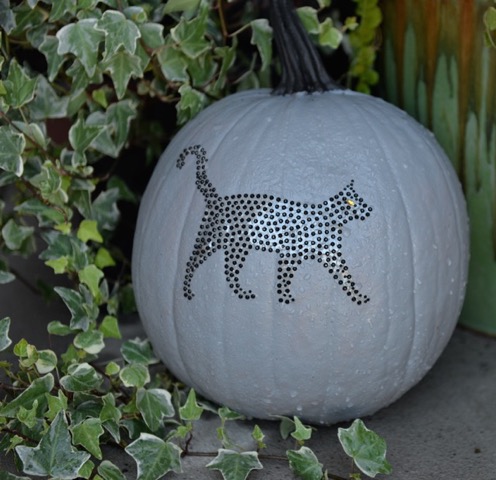 Oprah once said "Your home should rise up to greet you."  This quote is really evocative and pretty much sums up my feelings about our home.
Every Halloween I spend hours and hours looking for the perfect decor to adorn the entry to our home.  This year was no exception.  In my quest to find the perfect decor, I visited more than a dozen places.  I visited nurseries, farms, department stores, you name it.   I even went to a pumpkin patch!
Yellow mums and orange pumpkins while also beautiful, these colors just did not satisfy my craving for "haute grey pumpkins."
This year I wanted my entry to say welcome in a "haute" way.  So after much discussion and several store visits I decided that I would paint my pumpkins to get the look that I craved.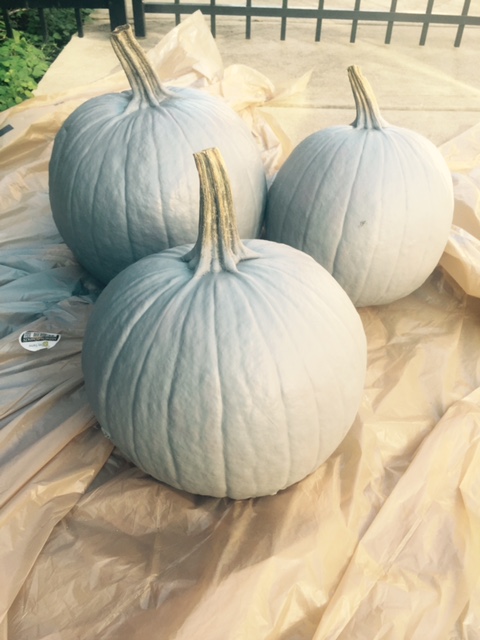 Yep,  my orange pumpkins were transformed by (ready????) grey spray paint, black craft paint and bling decals.  This little project took less than 30 minutes but made a huge impact.  The best part is it was super economical.  To complete this project,  I  added these adorable "baby boos," ghoulish ghost forms and wine colored mums to my urns.
This simple but creative Halloween project creates the perfect greeting for my family, friends and happy trick-0r-treaters.