We made it to the beautiful Fall Season, y'all. North Carolina is still deciding if it wants to accept this change, but I'm preparing for fall foliage and cooler temperatures. This also means that it's time to bring out the fall décor. I'm making a few changes inside of my home, but the focus is my front porch.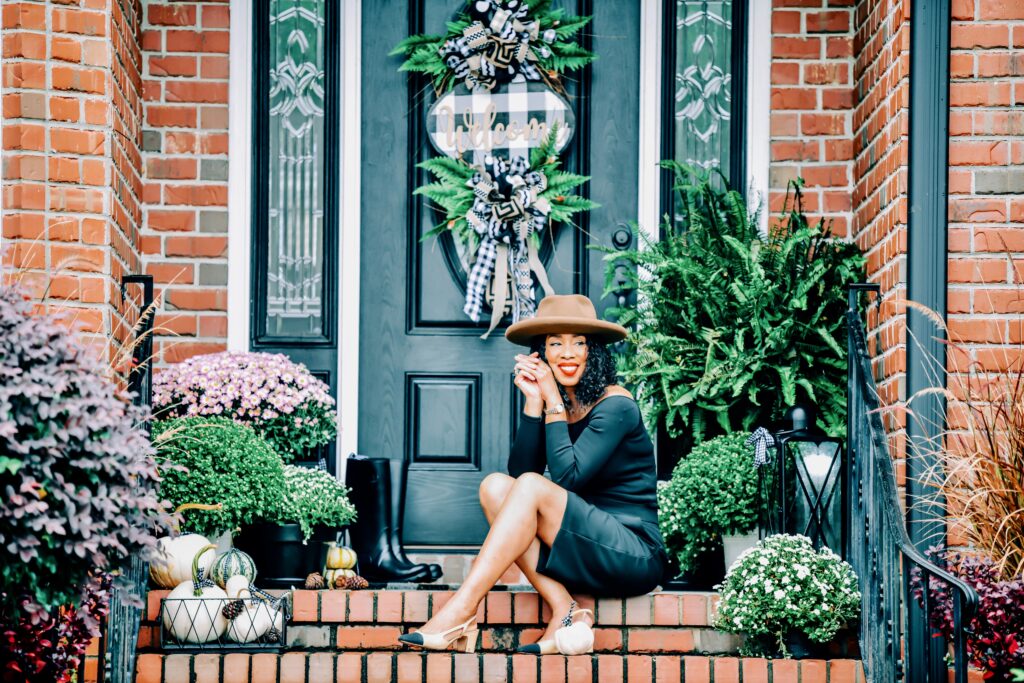 With this season, it's just so easy to fall in love with its style. This season offers such warm, beautiful colors as part of its natural palette.
Adding a fall touch to your front door? Before you start, consider these things: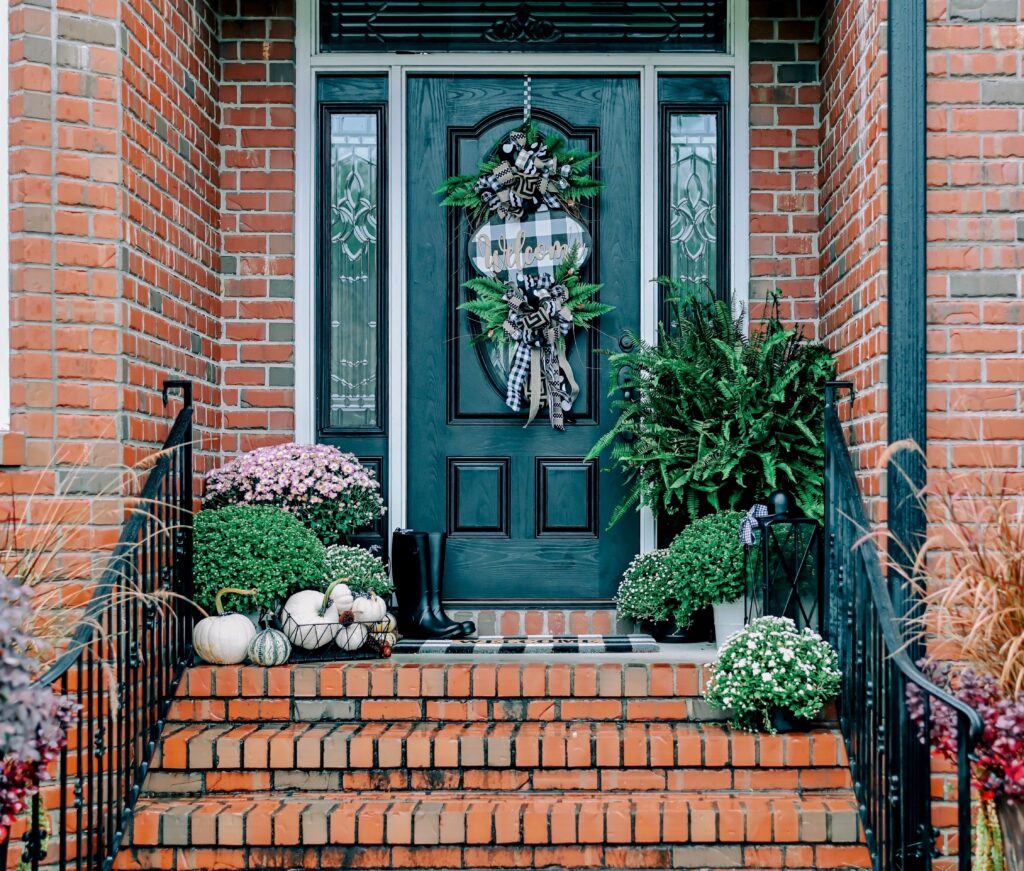 • If you have front-door decorations from last fall, see how you can use them this year. Could something need a fresh coat of paint or a simple adjustment?
• Begin with a budget. You most likely won't have these decorations out all year. Think about your vision, set a budget, and stick to it. I know it will be beautiful.
• You don't have to follow the traditional front-door look. Look for inspiration in other places, too. It's your home, so welcome your way.
From pumpkins to mums, here's how I'm using décor to welcome fall.
Welcome with a wreath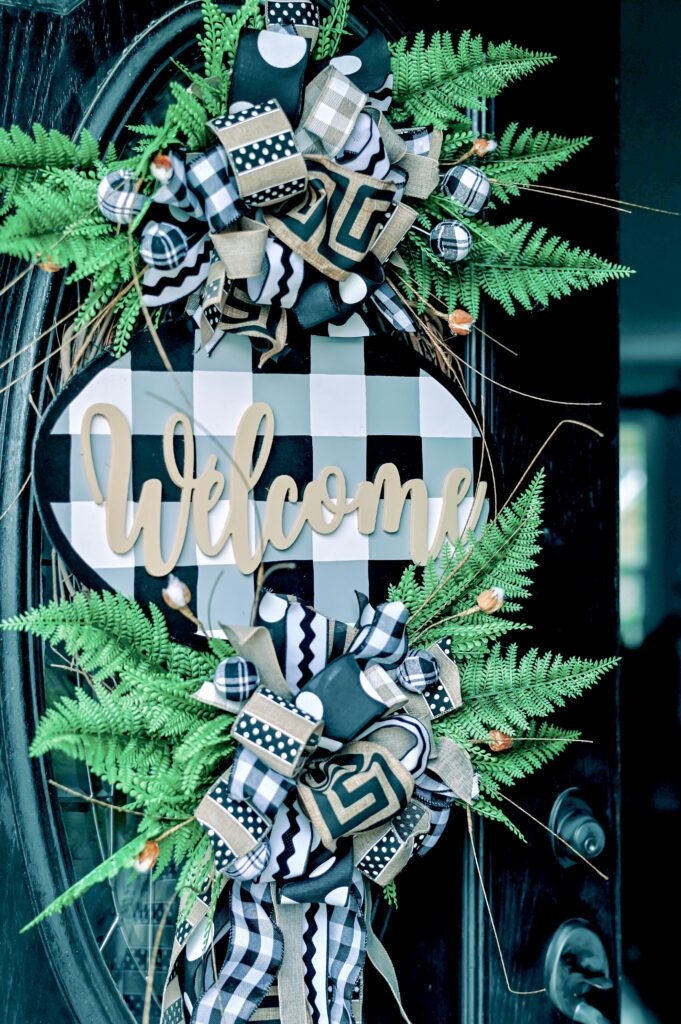 I love a full, large wreath with beautiful bow details. With the perfect selection, it joyfully says, "Welcome. I'm glad you're here." For my bow, think stripes, polka dots, plaid, and more.
Here's another tip: When ordering a wreath, see how you can use it throughout the year. Choose neutral colors that could go well with the Christmas season, for example.
Pursue the pumpkins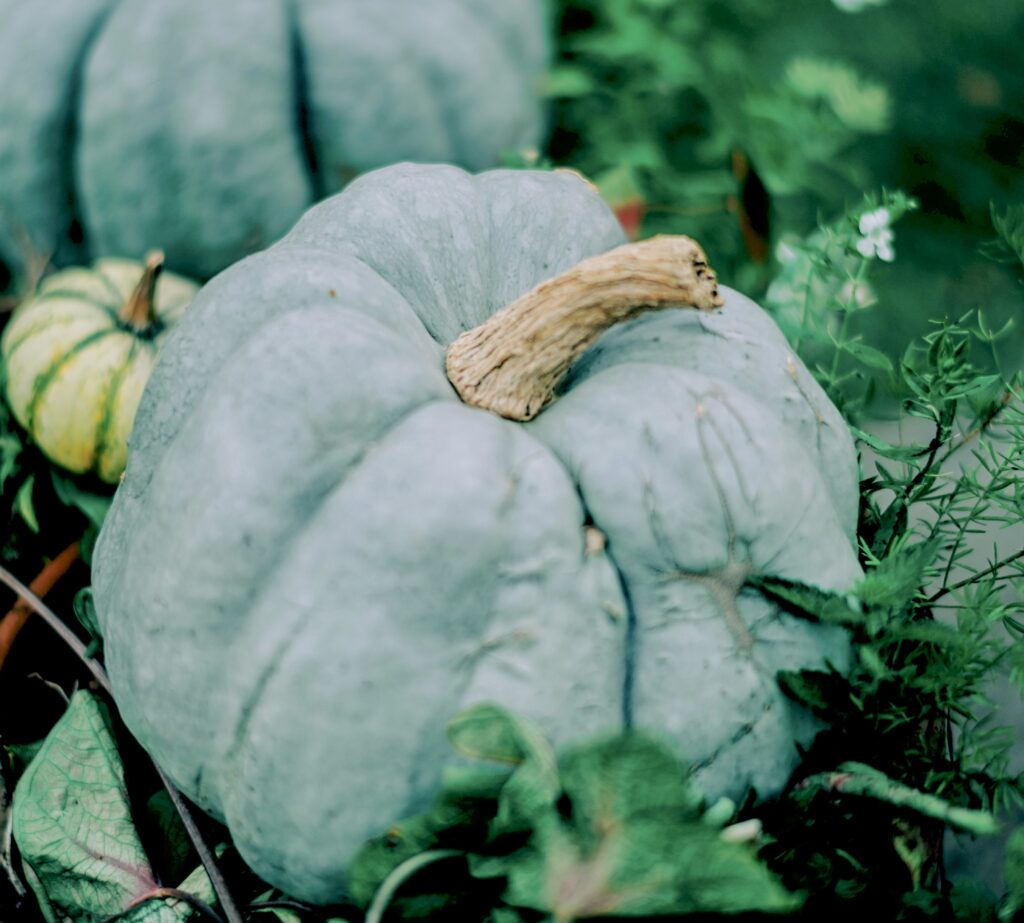 No arguments here — I'm adding pumpkins to my fall décor. They are a great start to building up your design, especially if you'd like to surround them with greenery or pieces that bring additional height.
I chose white and pale green pumpkins. I also love pumpkins because of their variety in size. You can find a large, round pumpkin or a smaller one. Mix it up!
Pick an accent color
I selected white and pale green pumpkins, but I wanted to add greenery to my steps. I chose white mums, and then I added a pop of color with pink mums. Rediscovering my love for gardening has reminded me of the classic beauty of flowers. They are always a refreshing touch.