The grass is green, the days are longer, and the weather is warming up right on time.  I love the change of seasons.  Even more, I love spring fashion.
Like every fashionista, sometimes a particular piece catches my eye — and won't leave my sight.  For me, it's tops with ruffled sleeves.  Wear it to work with a jacket, and later you can wear the same outfit to dinner (the jacket is optional).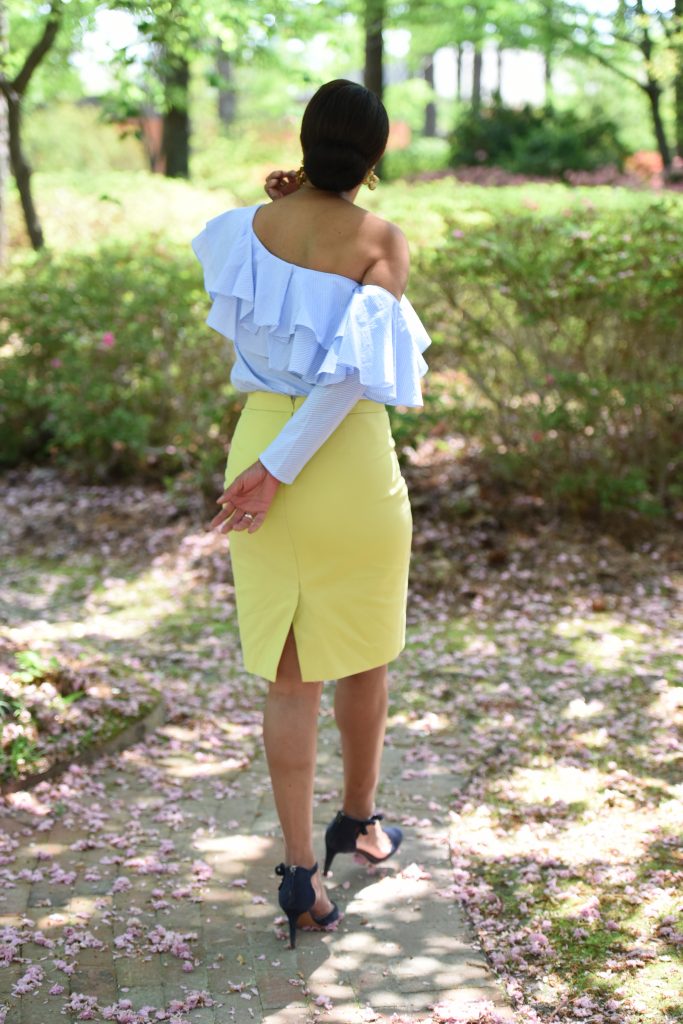 I purchased one top from Dillard's during a killer sale not too long ago.  Now, I love a killer sale and amazing clothes.  However, there's one thing I appreciate even more –great customer service.  When I visited Dillards in Savannah Ga., the staff was amazing.  I most appreciate that they provide honest and encouraging advice about their clothes.  They want  you to pick the best piece for the best you.  As I mentioned in my previous article, I have enough identity crisis clothing to last a lifetime.
While I was trying on a metallic pleated skirt, which is another current obsession of mine, the sales representative who was helping had a better recommendation.  You see, I completely overlooked the top with ruffled sleeves!  So, I put it on and started doing my usual sashay; I was satisfied.  That's right, I walked around that store with confidence and a bounce in my step.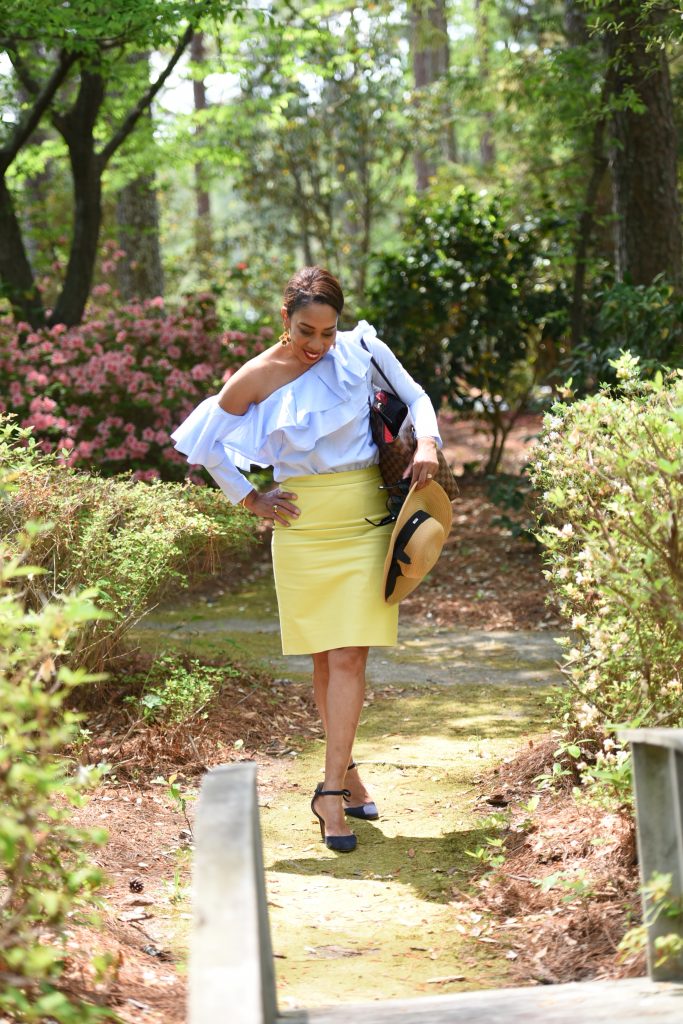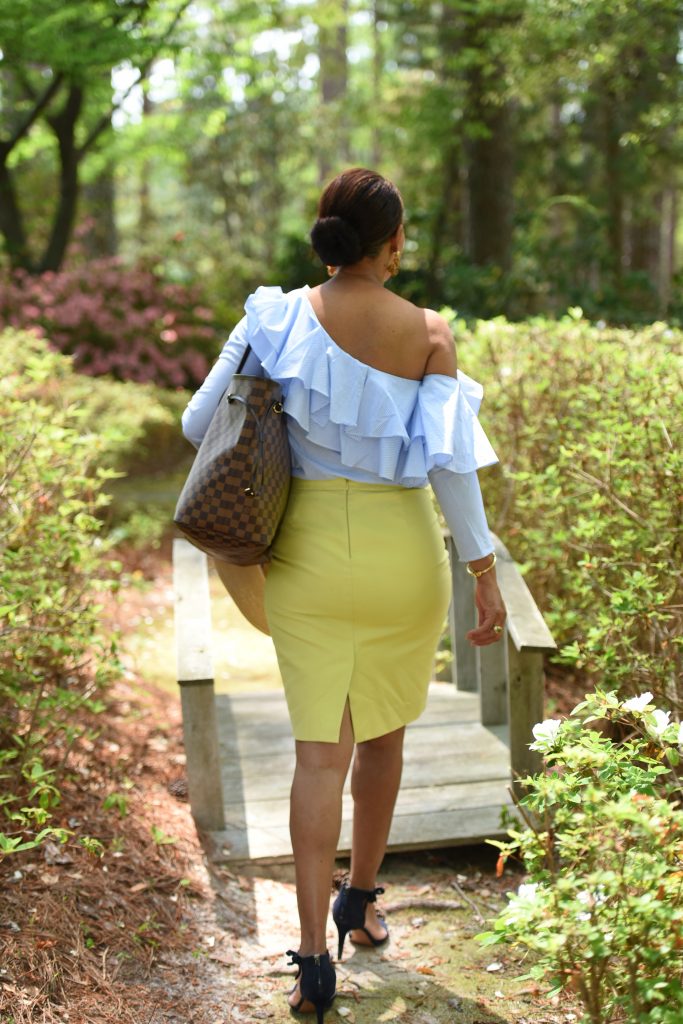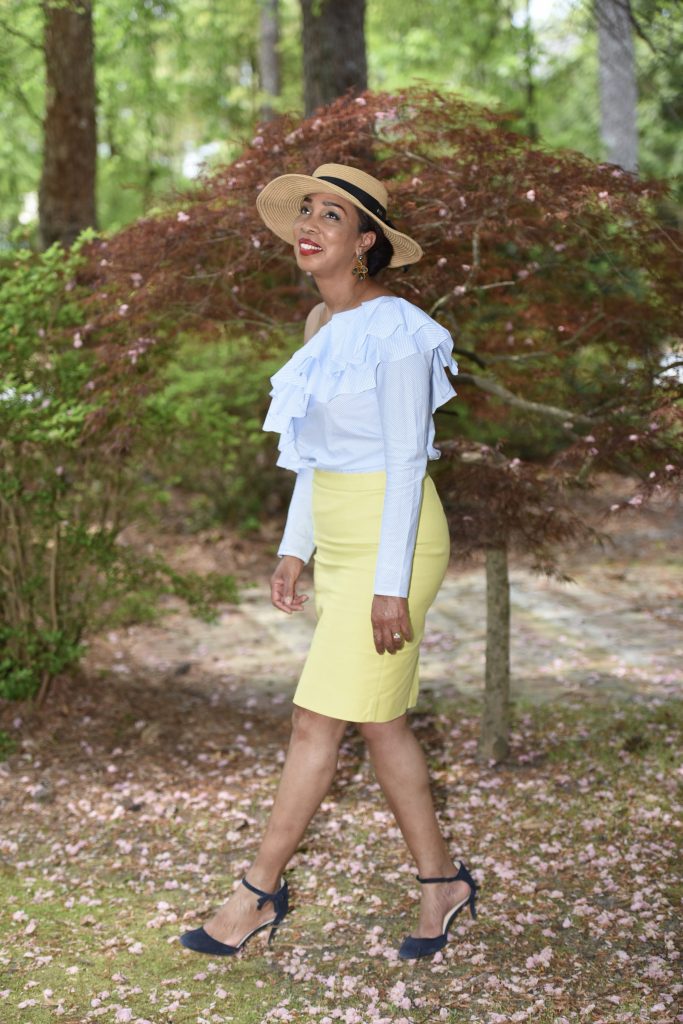 Not too long after my runway walk, I began to make a mental note as I usually do about which shoes I would wear; and how I would accessorize with jewelry, a purse, etc.  I even envisioned wearing a hat to an outdoor concert.  As you can see, it came together.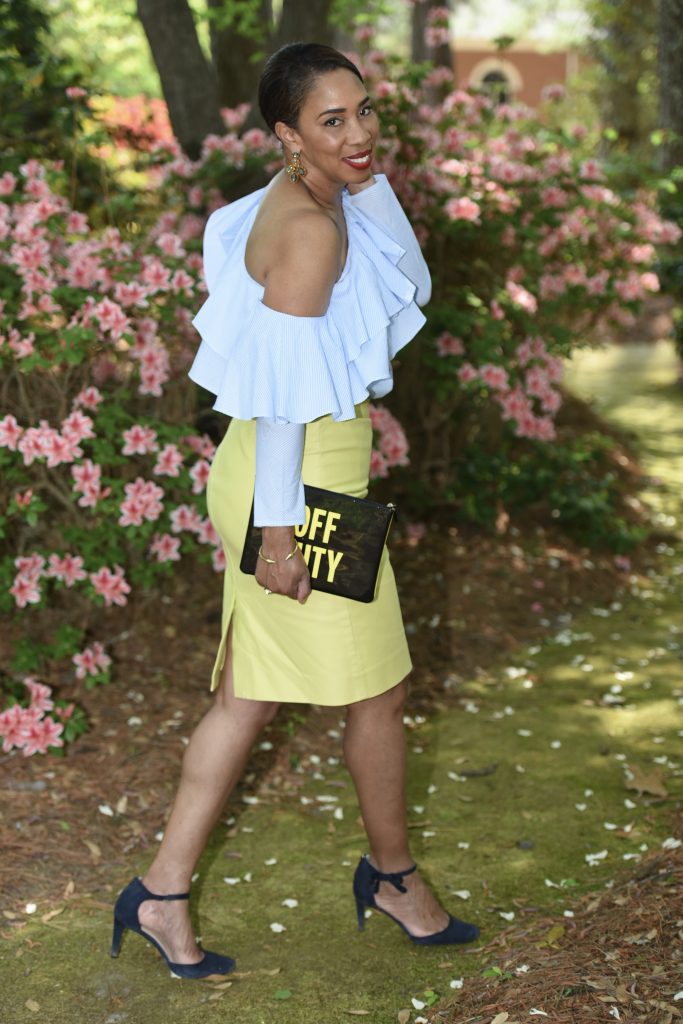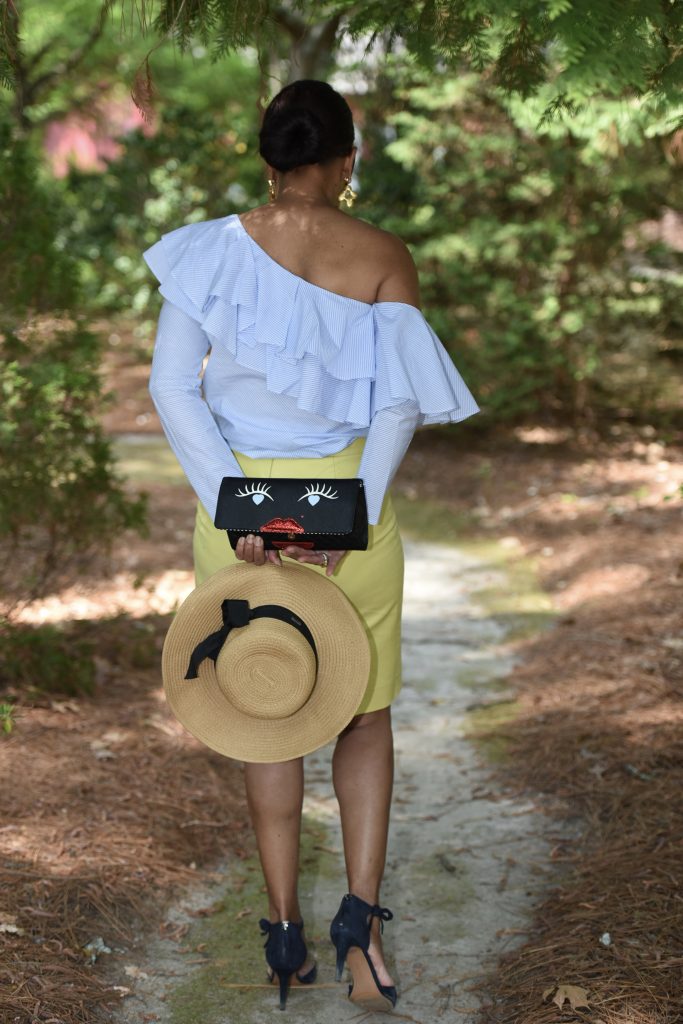 Then, about a month later, I went to White House Black Market and I saw a white top with ruffles.  I love anything with ruffles, so I decided that this piece deserved a trip to the dressing room.  They did not have my size on the floor so I tried on a top in another color.  Yes, yes, yes!  The top fit, and I started to sashay.  I was sold, but I still wanted the white top.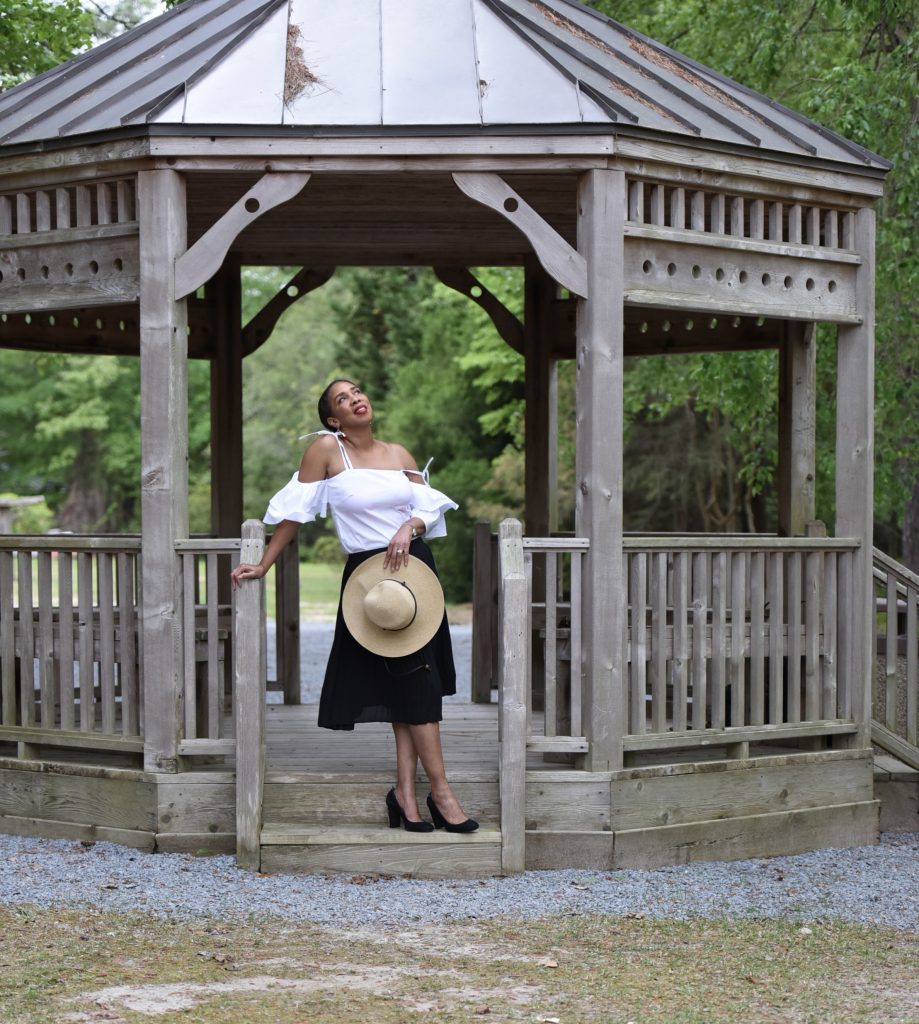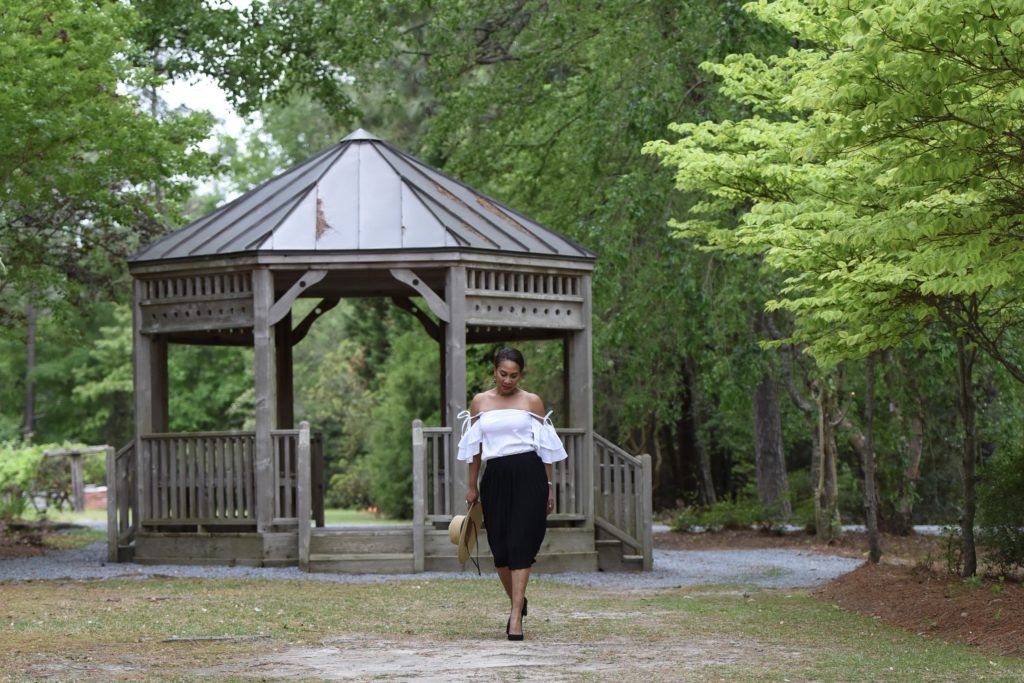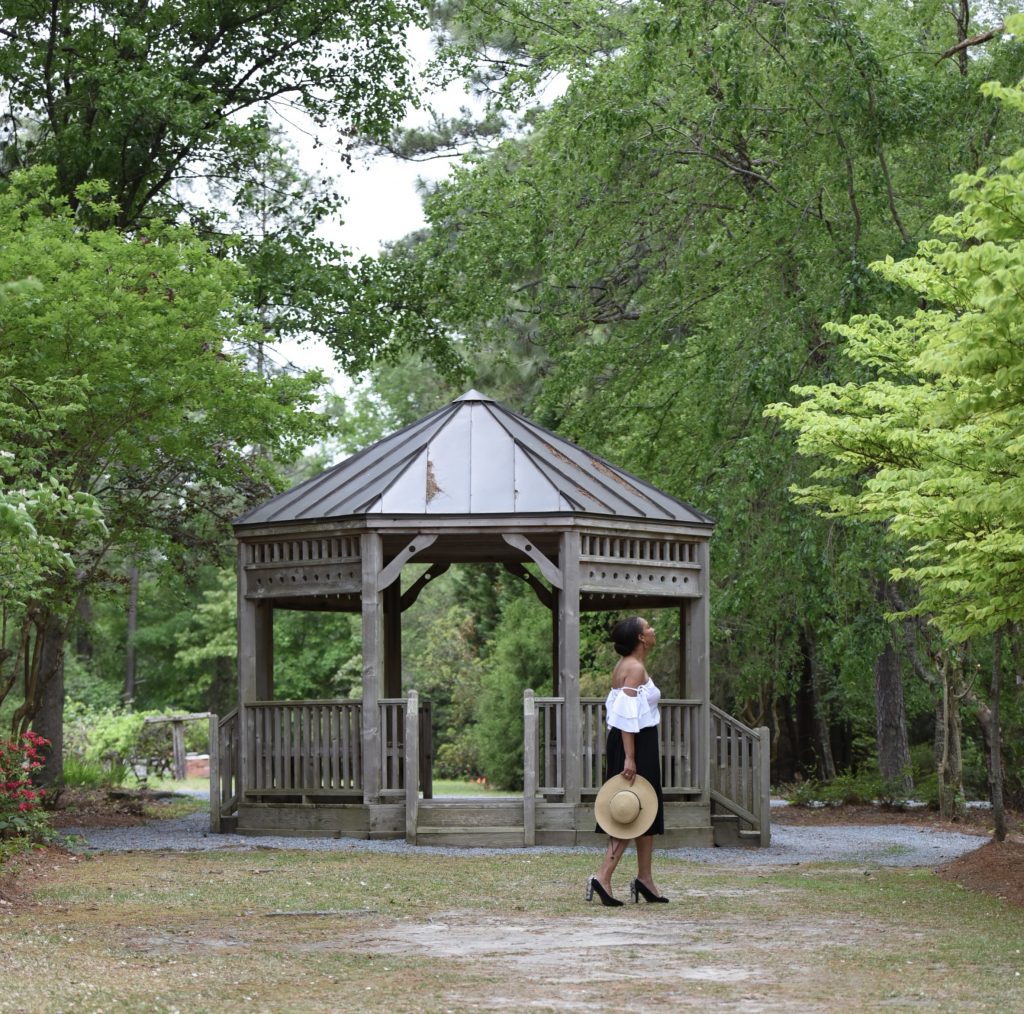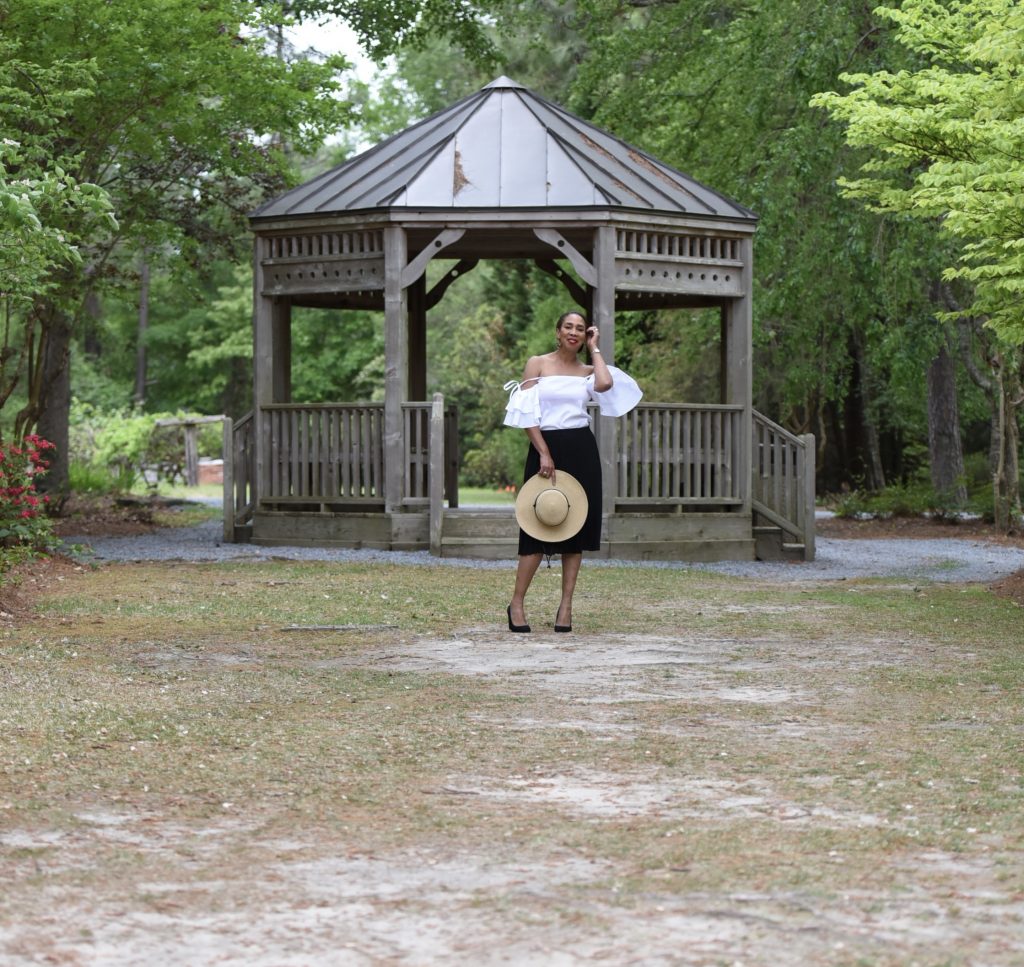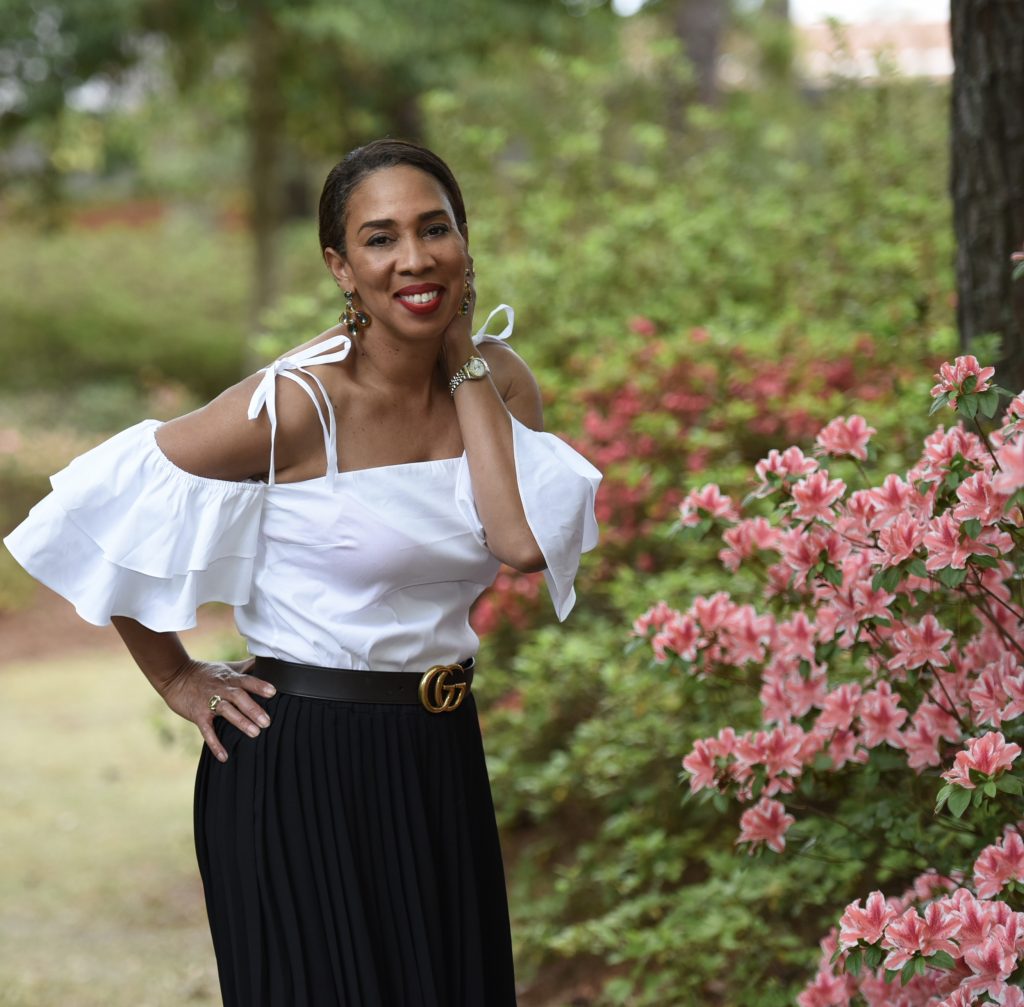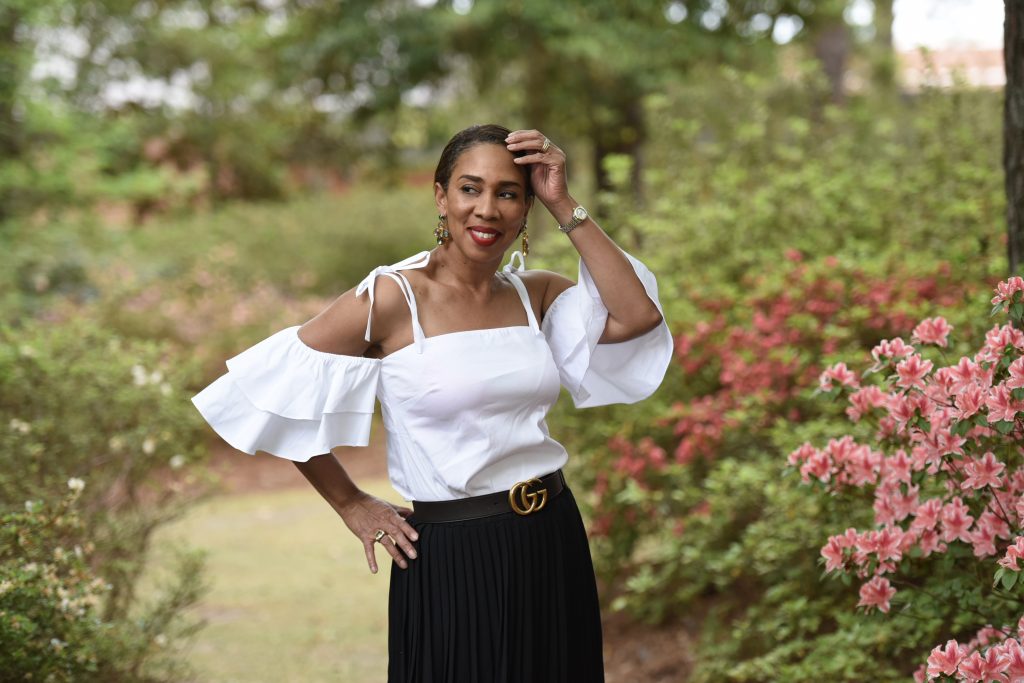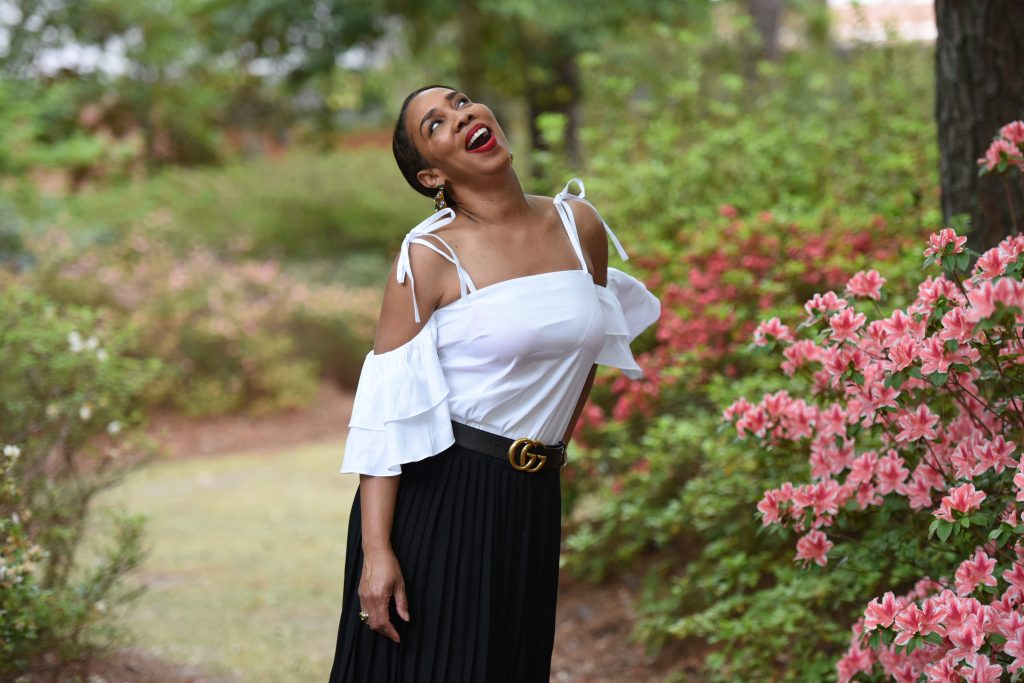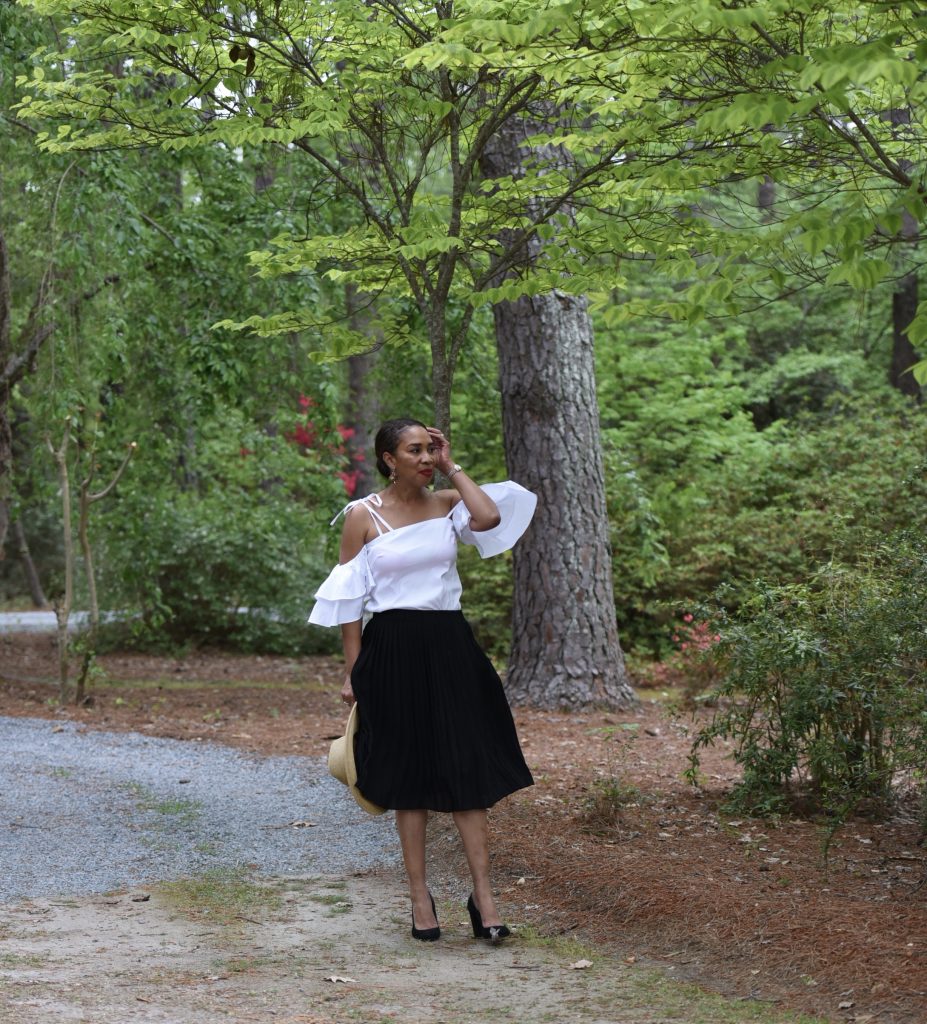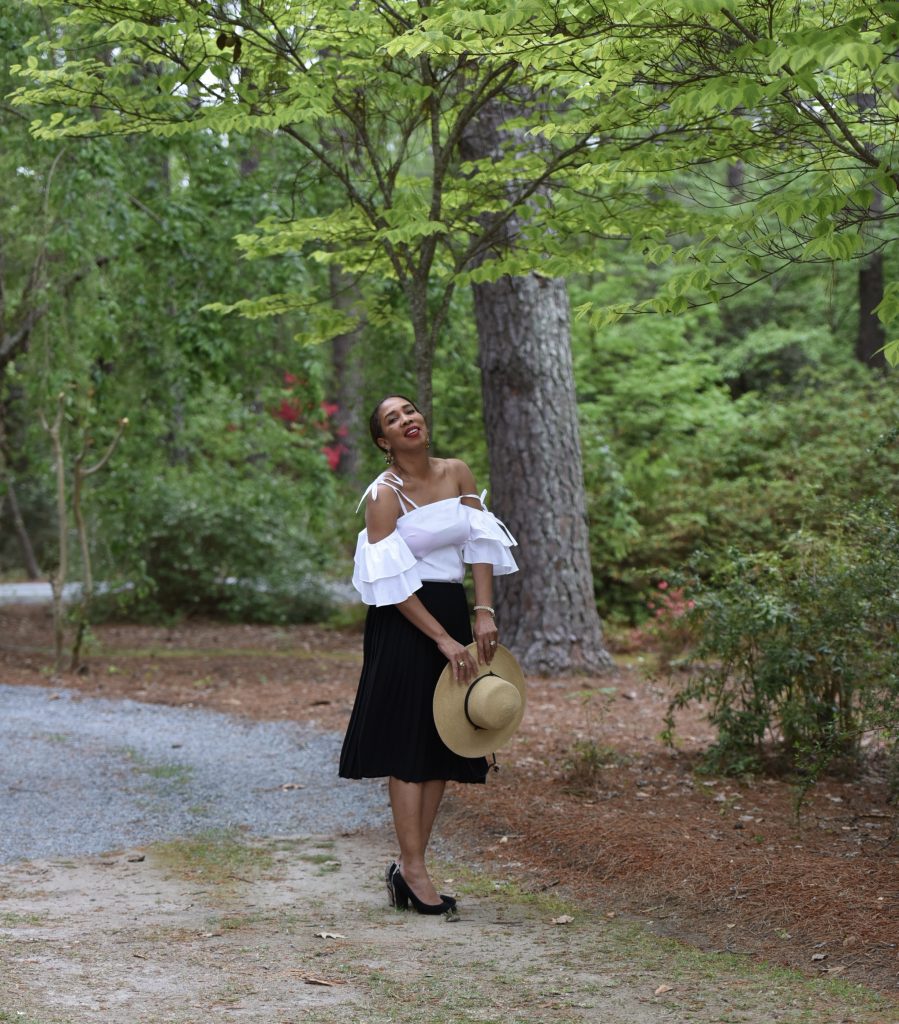 Decisions, decisions, decisions.  Remember, it never hurts to ask some additional questions.  Is the same piece in the back?  Has the piece been returned?  As I was checking out, I asked if they had the same top in white, and the representative said someone had previously placed one on hold.  She checked the size, and it was perfect.  I purchased two items that day!  I took the white top and a floral top, and I was thrilled.
Haute Grey Foxes Suggestion:  Be open to hearing feedback and guidance from the sales representative at the store.  If they have great customer service, you can be assured that their top priority is to ensure that you have a positive customer experience.  You can build rapport and maybe even find your next personal in-store stylist.  If a store has great clothing but horrible customer care, sadly I will not purchase from them.  However, if they have good merchandise and impeccable customer service, I am the most loyal customer.