The holidays are here, and I thought I'd do a quick check-in on my favorite Haute Grey Foxes. How's it going? Don't forget to take a deep breath!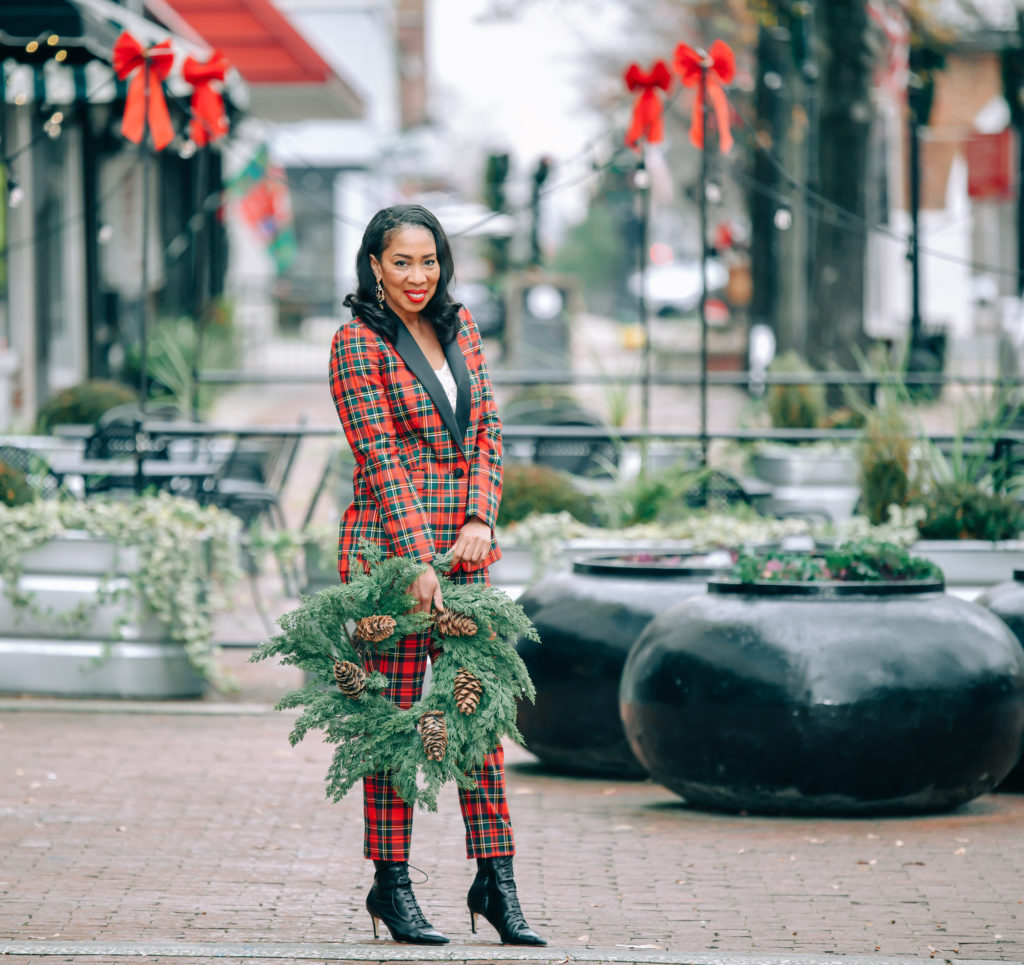 We are in the middle of what is supposed to be the most wonderful time of the year, but this season can also make us feel stressed and overwhelmed. We can feel like we're running out of time to visit our family and friends, pick up the perfect gifts, and cook a meal to perfection.
Yes, there may be a few stressful parts — including some holiday travel or family gatherings — but don't let the hustle of this time of year take away from the sweetness of the season. Here are three tips that help me stay calm during the holidays.
Rejoice
Whether I have a week off or two days, I have learned to be grateful for the smallest of gifts. Rejoice for the time that you have to spend with your family and friends. This time is precious, and it is not guaranteed next year.
Celebrate that you have had the opportunity to journey through another year, adding experiences and great chapters to your adventure. Even if it's been a challenging year, you made it! You're still here. It's not a bad idea to celebrate with others, too — as long as they're the right crowd. Gather your girls, and have some fun!
Rotate
Does every meal or family gathering have to be at your house during each holiday? Does every person in your family need a gift? The answer may be "no."
If you have family members close by, see if they're interested in rotating hosting responsibilities each year. Even if you're asked to bring a dish, it's much different than being the host. If you have a large family, see if you all can rotate gift recipients. Perhaps you are responsible for picking up a gift for your niece this year. Next year, maybe it's your brother-in-law.
Rest
Okay, this is the big one. Don't forget to rest during the holidays! Why? Well, you are most likely going to hit the ground running in the new year. While rest looks different for each us, it is extremely important. Whether you are taking a longer-than-usual nap, sleeping in on a weekday, or watching some of your favorite Hallmark movies, do something that allows you to pause.
This is one of the few times during the year where we can slow down, so take advantage of it. Remember this piece of advice: Be intentional with your time, but don't over plan. Leave room to eat leftovers late at night, take an impromptu visit to a spa, or do nothing at all.