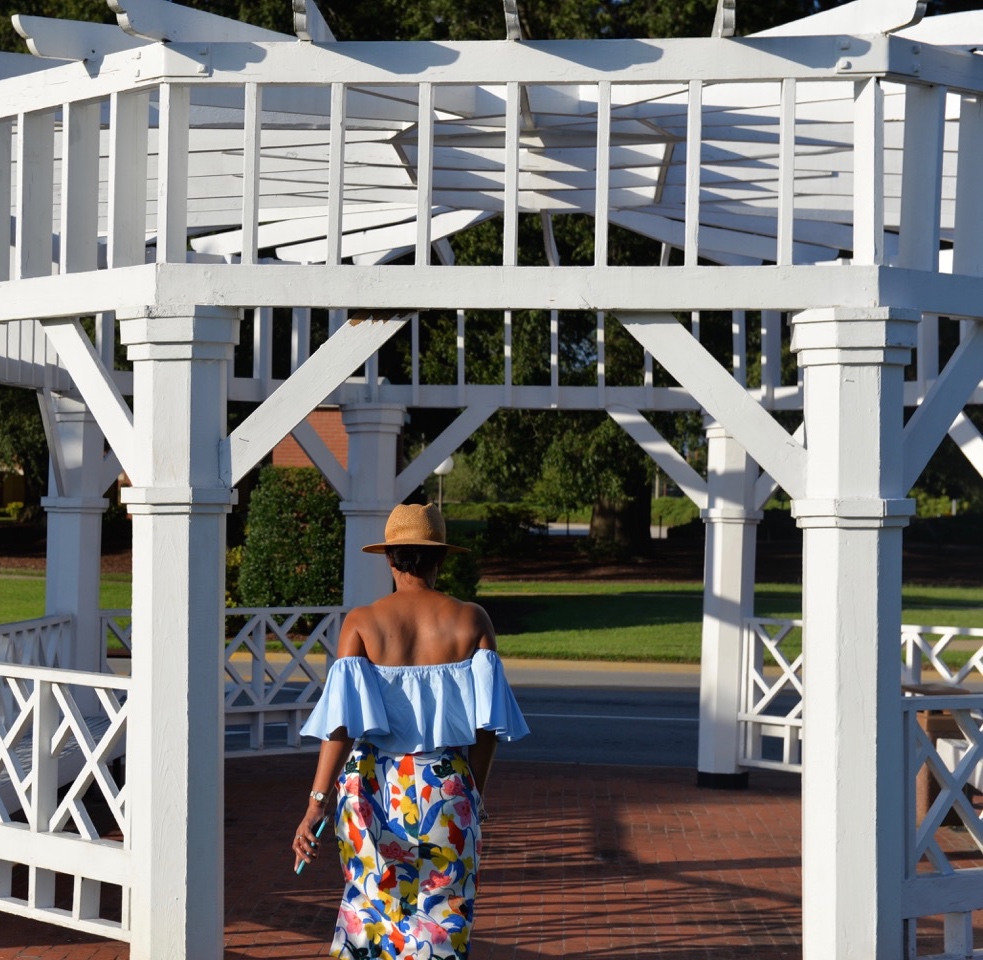 Amazing what you find just around the corner.
We often travel far away to unwind, explore beautiful places and refresh.  What I have discovered is sometimes we take for granted those beautiful places in our very own back yard.  My son and I were taking a Sunday drive and we stumbled on this beautiful gazebo at a local community college.  It was surrounded by a rose garden, meandering little brick paths,  park benches, and beautiful trees.  I was in awe and a little surprised that in all the years that I lived here this was my first visit to this beautiful location.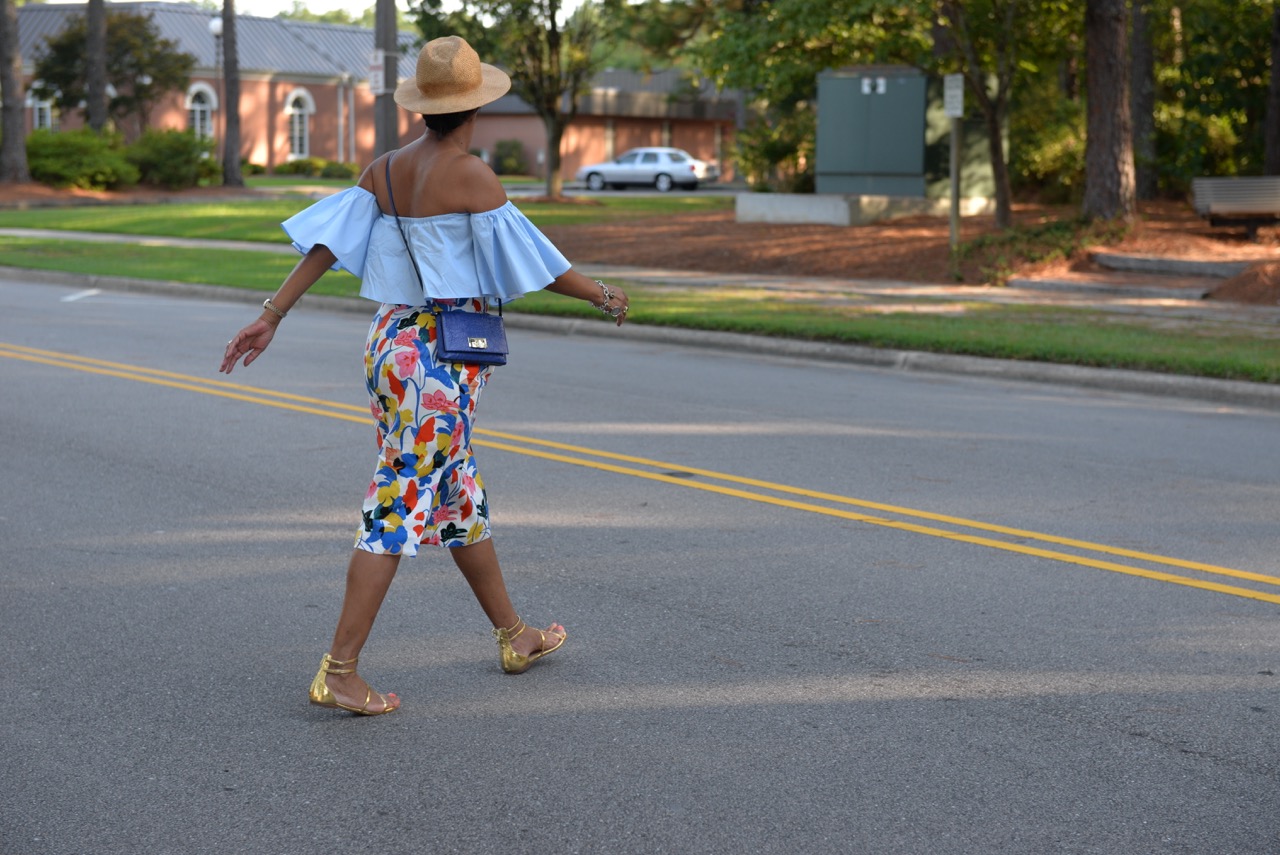 I had to see if there was more so I crossed the street and to my surprise I found the most beautiful natural little paradise.  The squirrels was running up and down the trees, the birds were singing  loudly…. this was so beautiful and serene.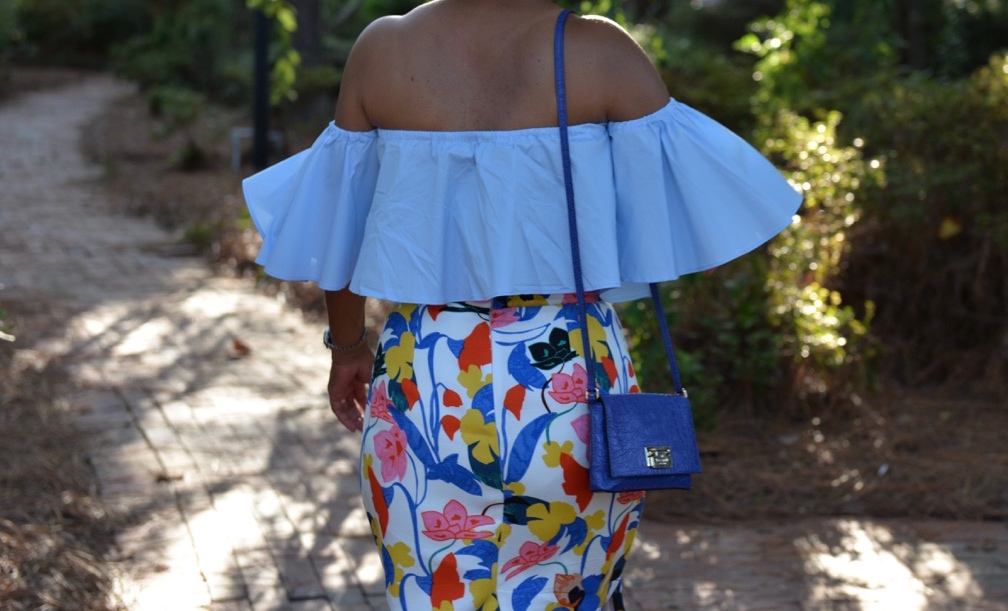 This beautiful off the shoulder top, floral print skirt and blue bag seems fit perfectly with this gorgeous location.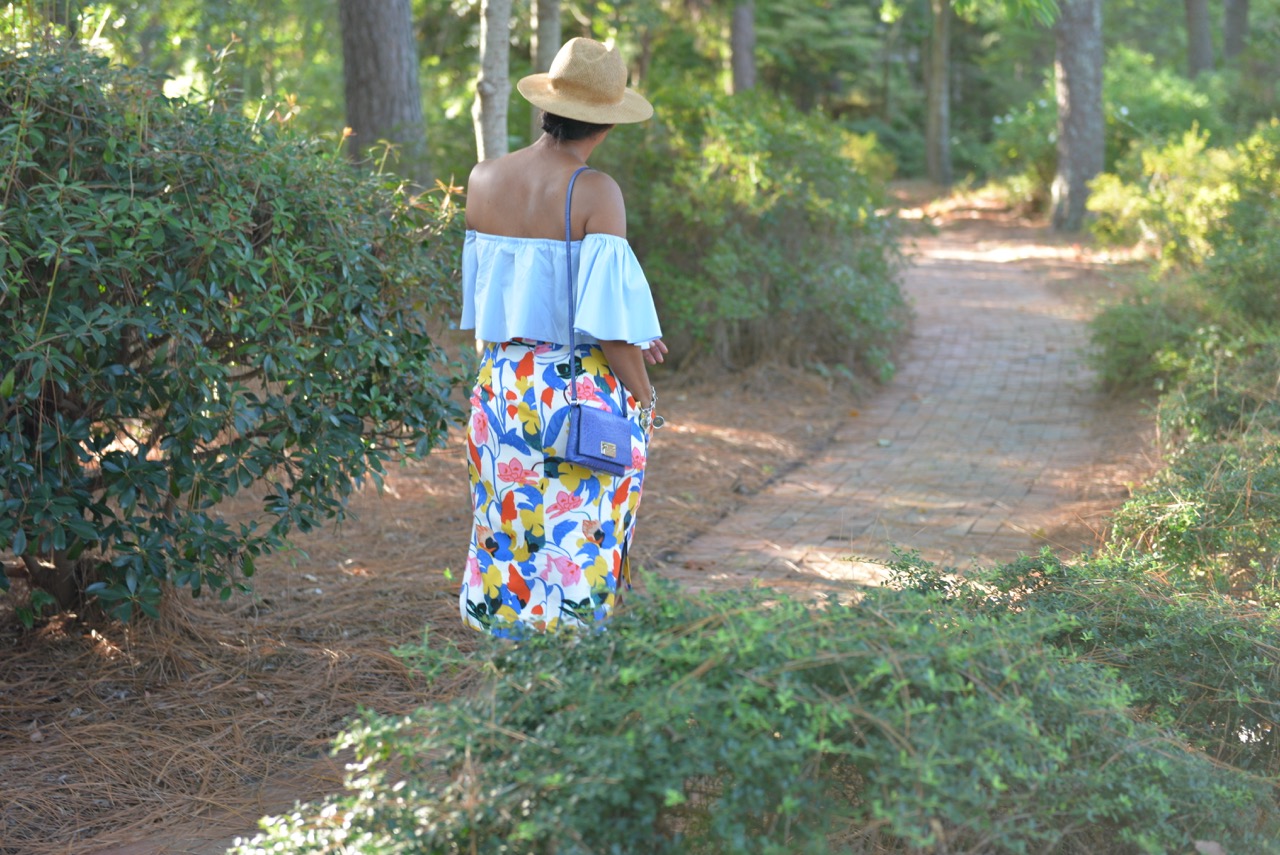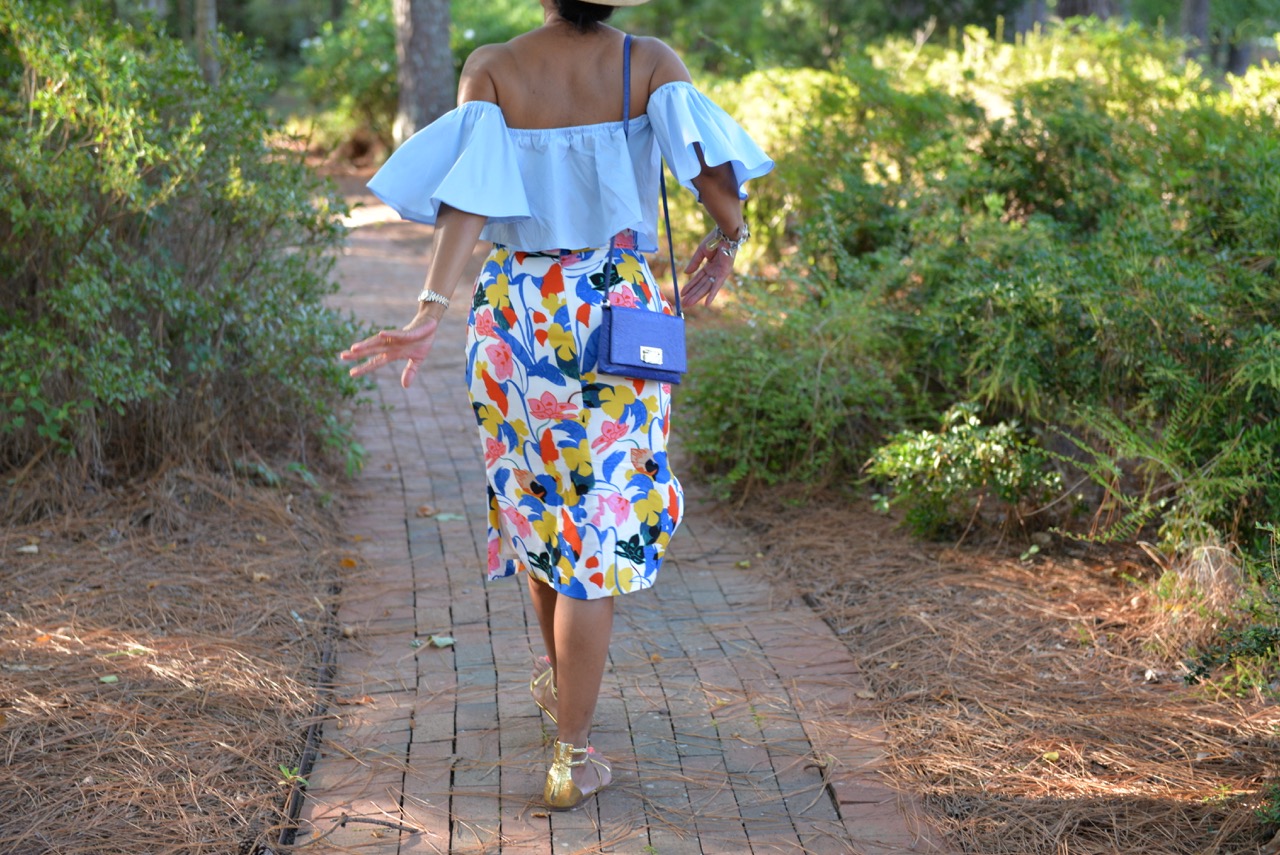 Before long I was skipping, jumping and just taking in the wonders of nature.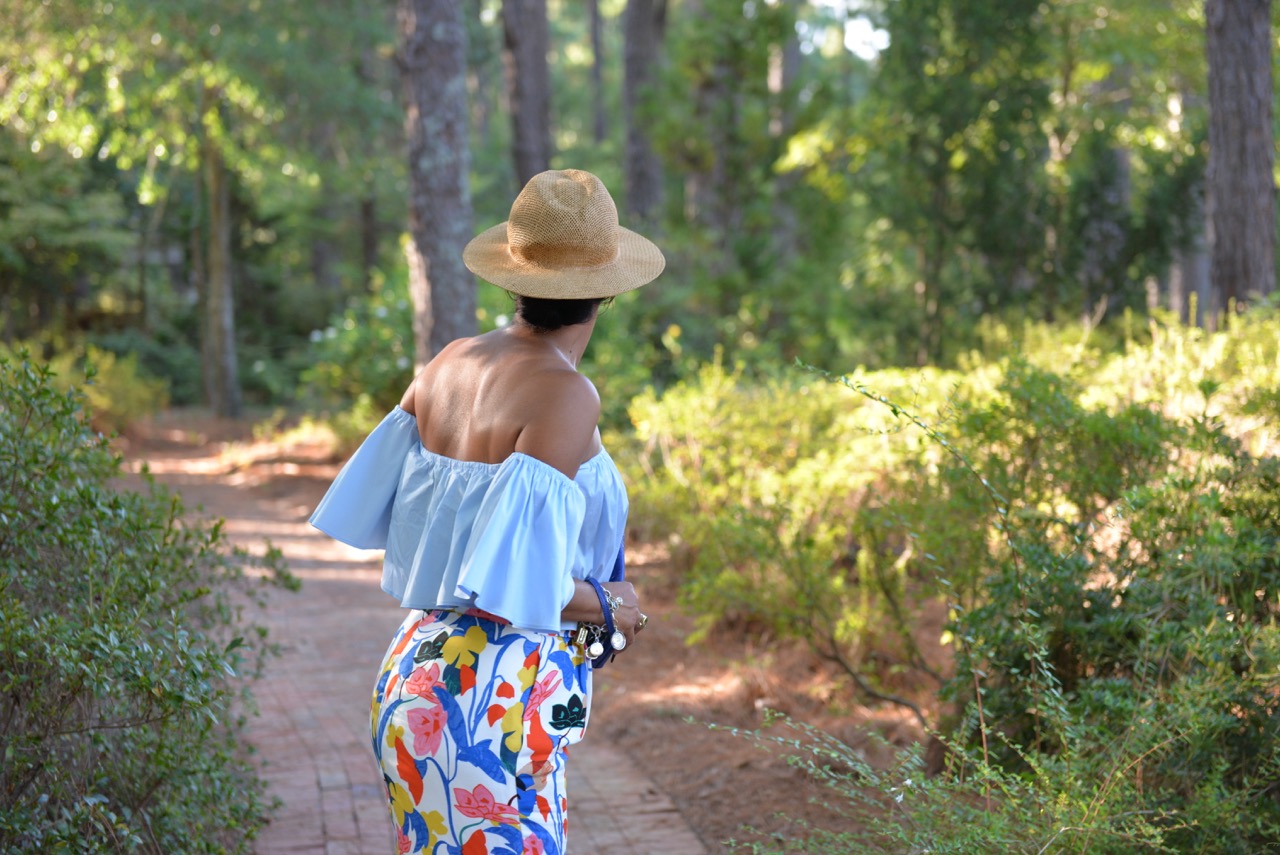 Marveling at the beauty around every corner.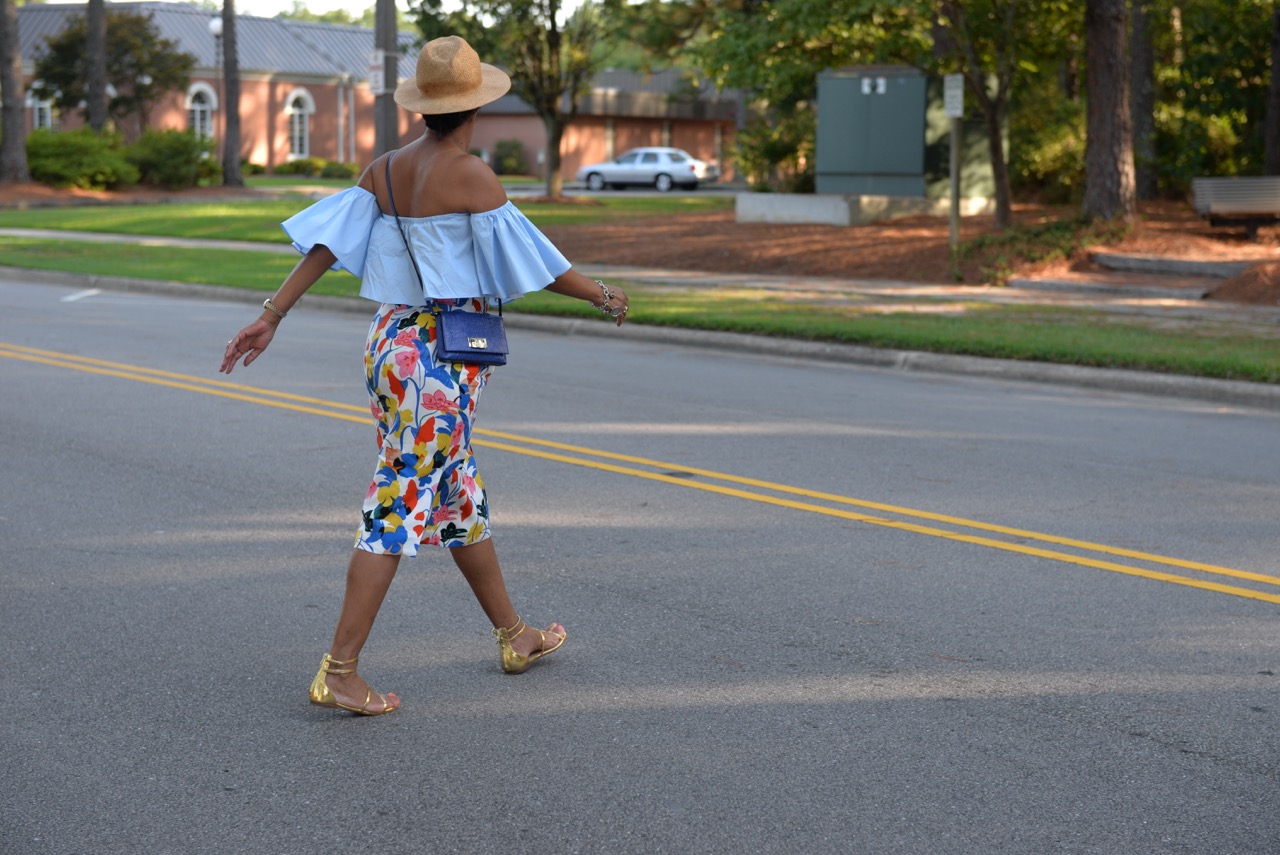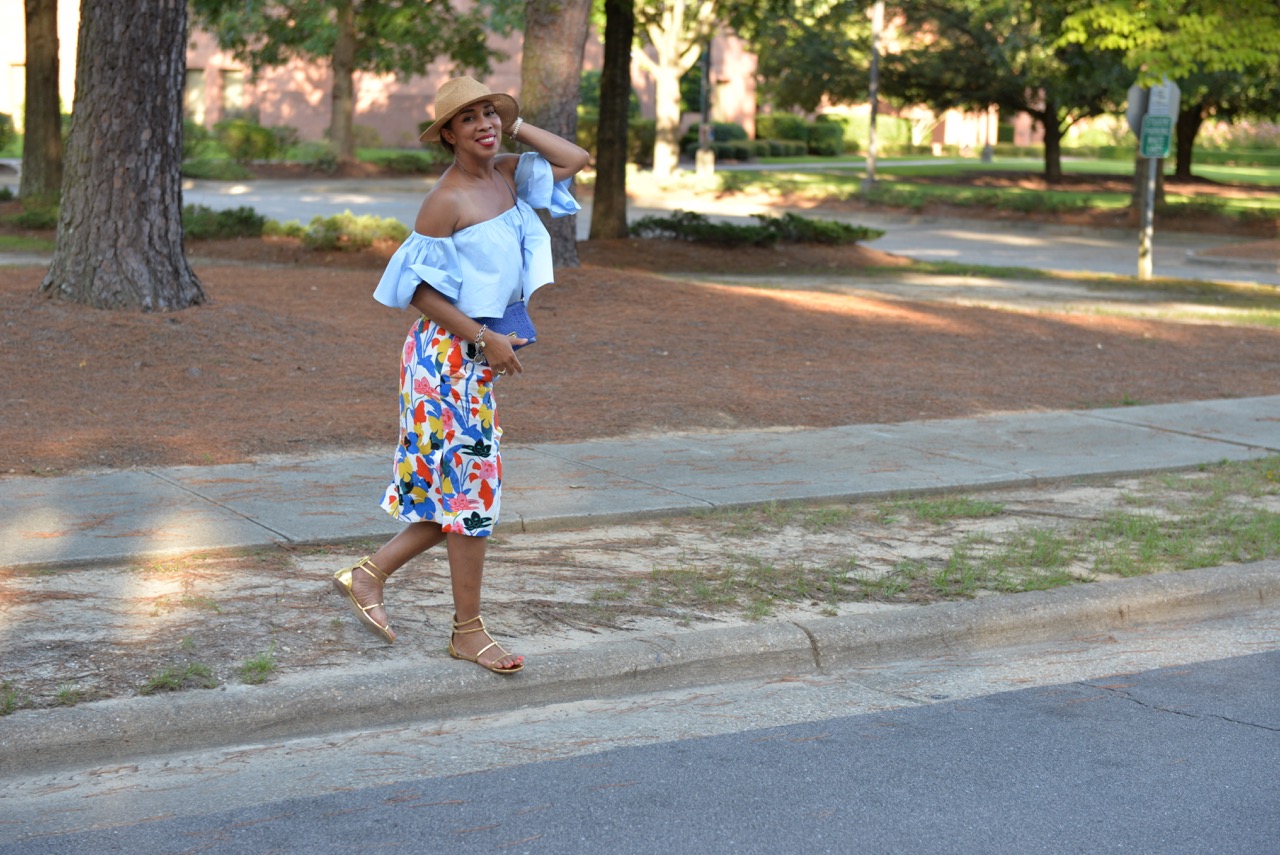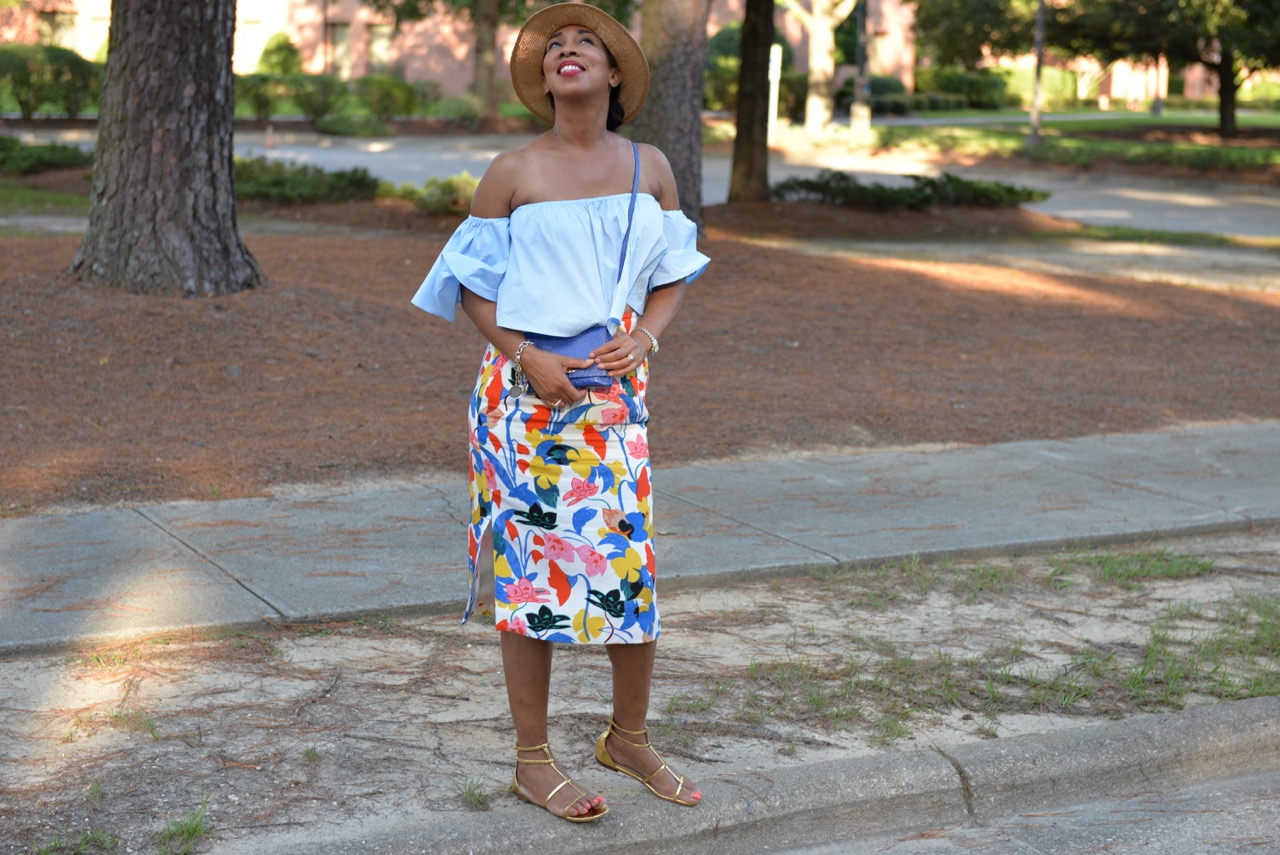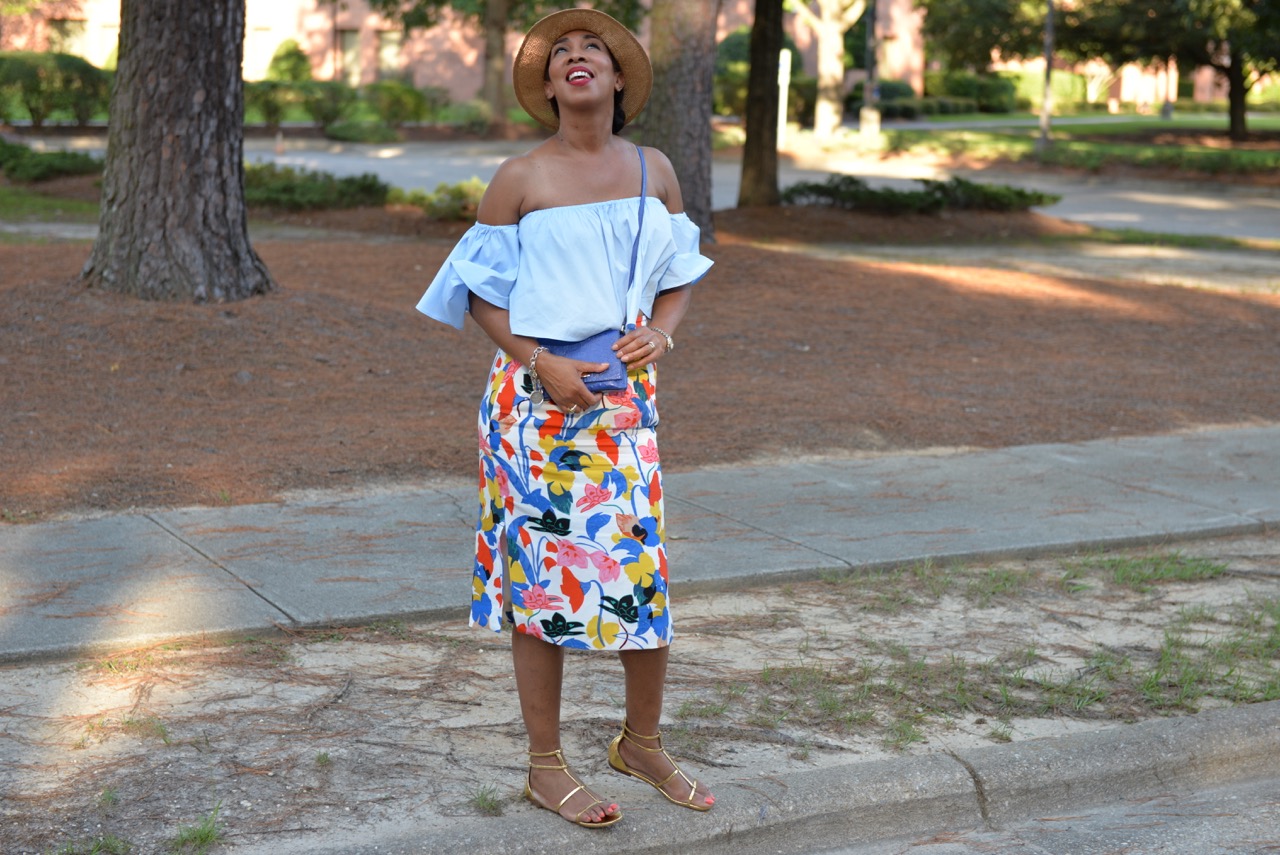 What a blessing to experience such beauty on a whim.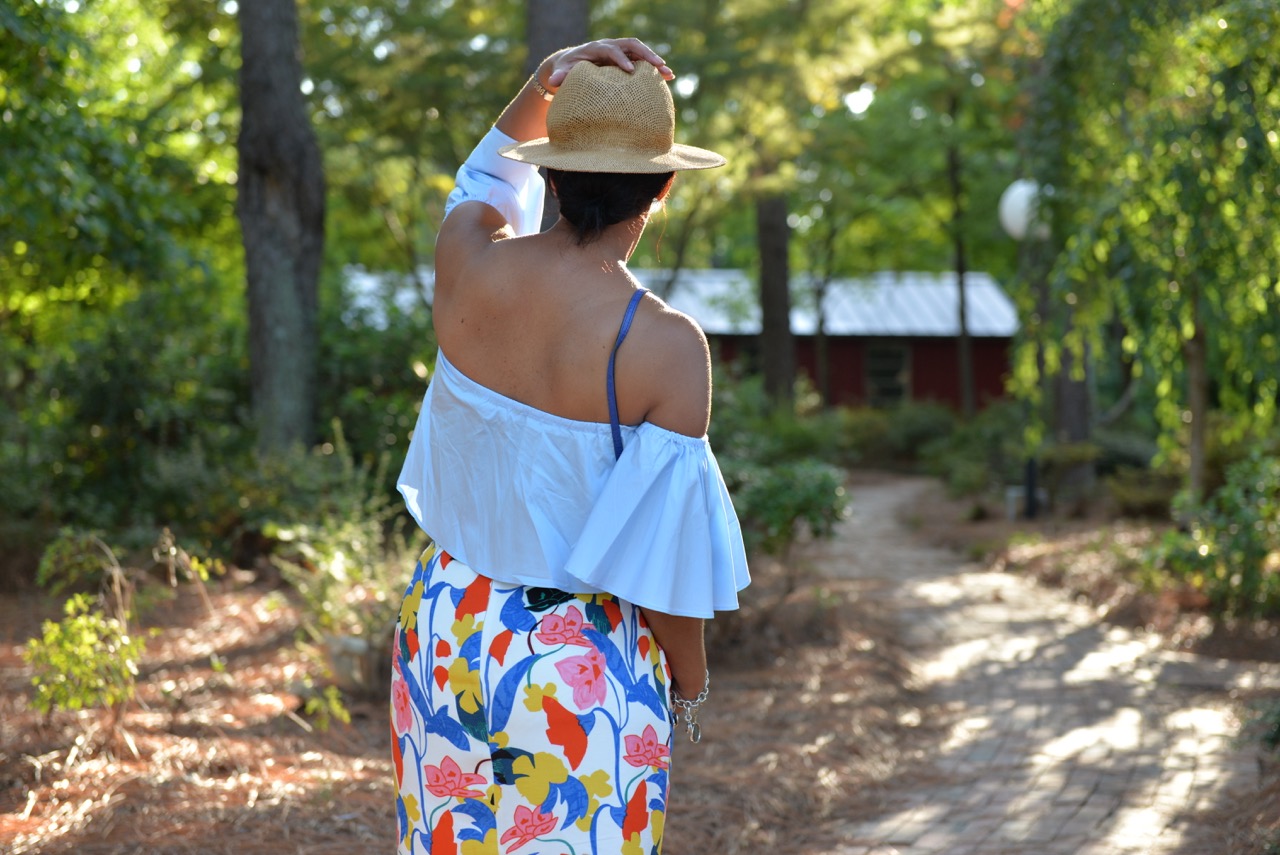 This little red cottage was so adorable and the brick paths resembled something out of a movie.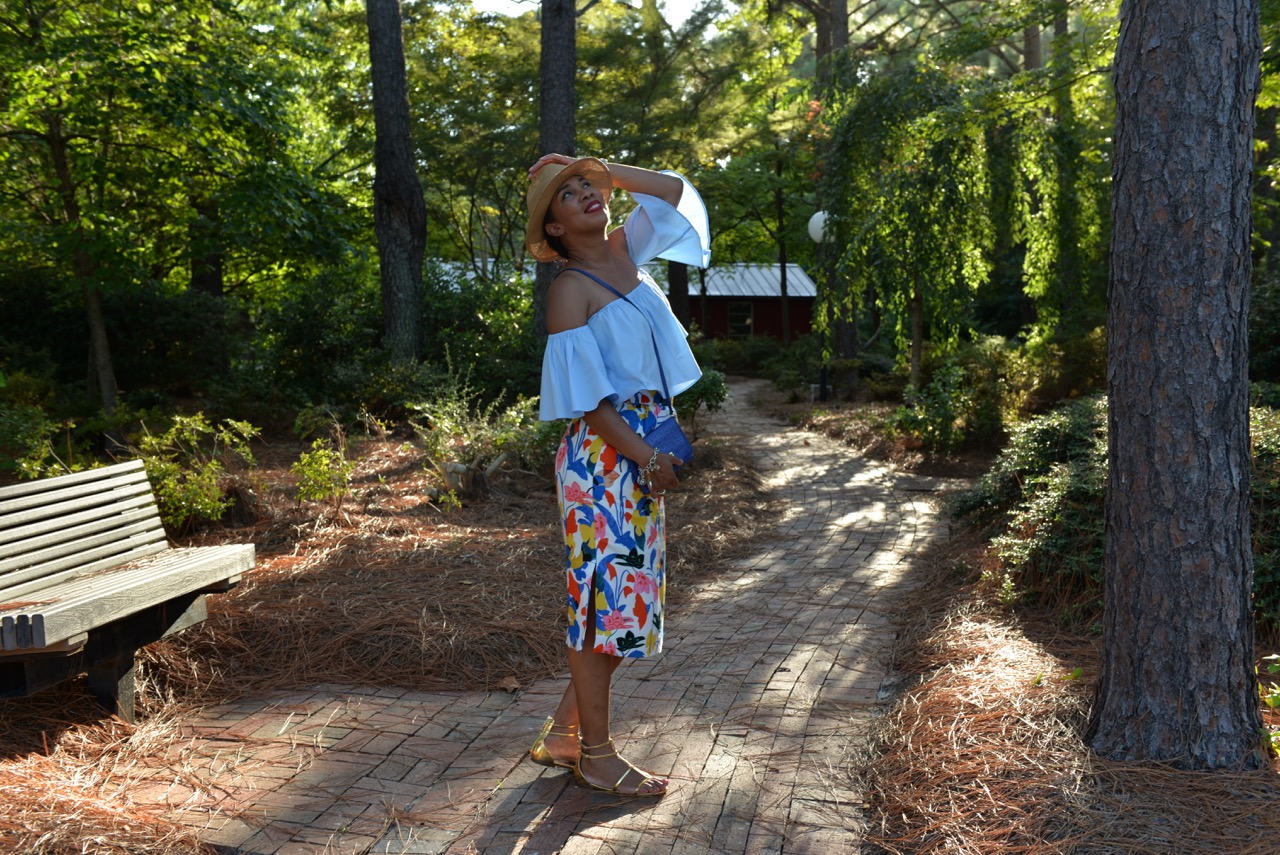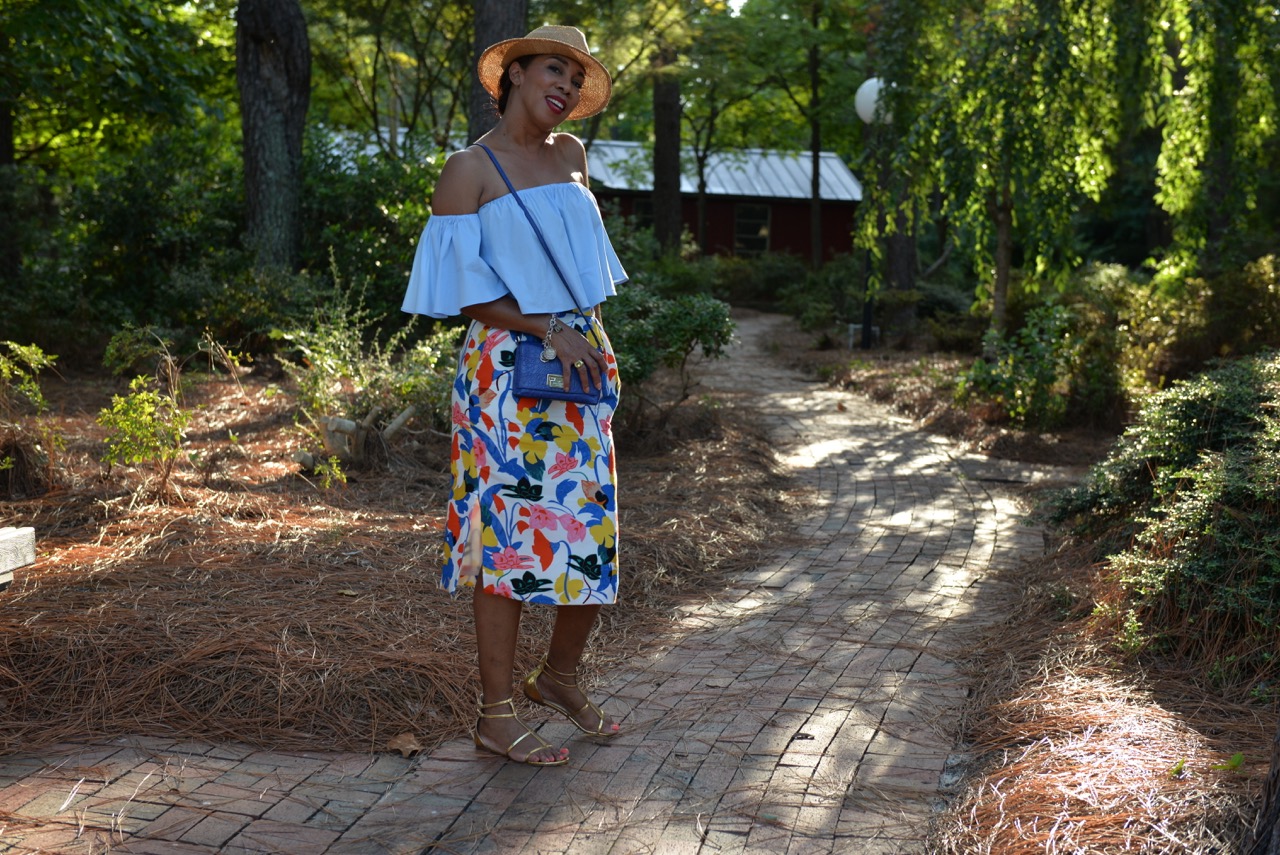 If you are wondering where I got this adorable outfit:
Top=Zara, Bag=Kate Spade, Skirt=J.Crew, Sandals=J.Crew, Hat=Nordstrom Rack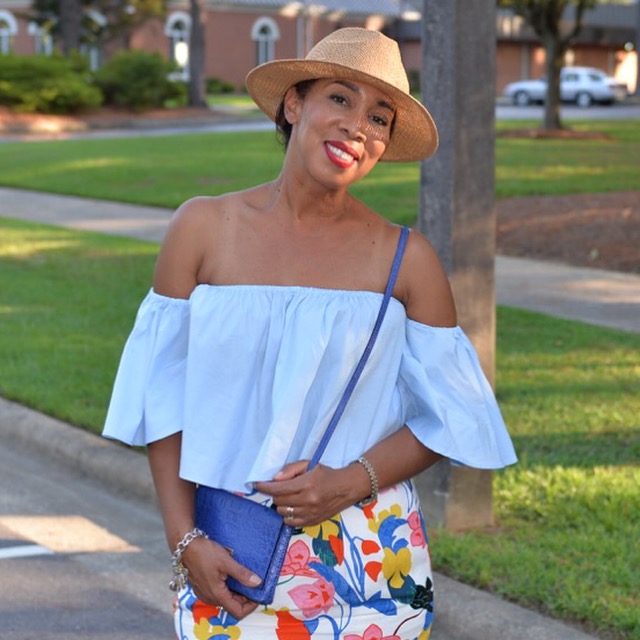 So next time you think of traveling, don't forget to explore the beauty  just steps from your front door.