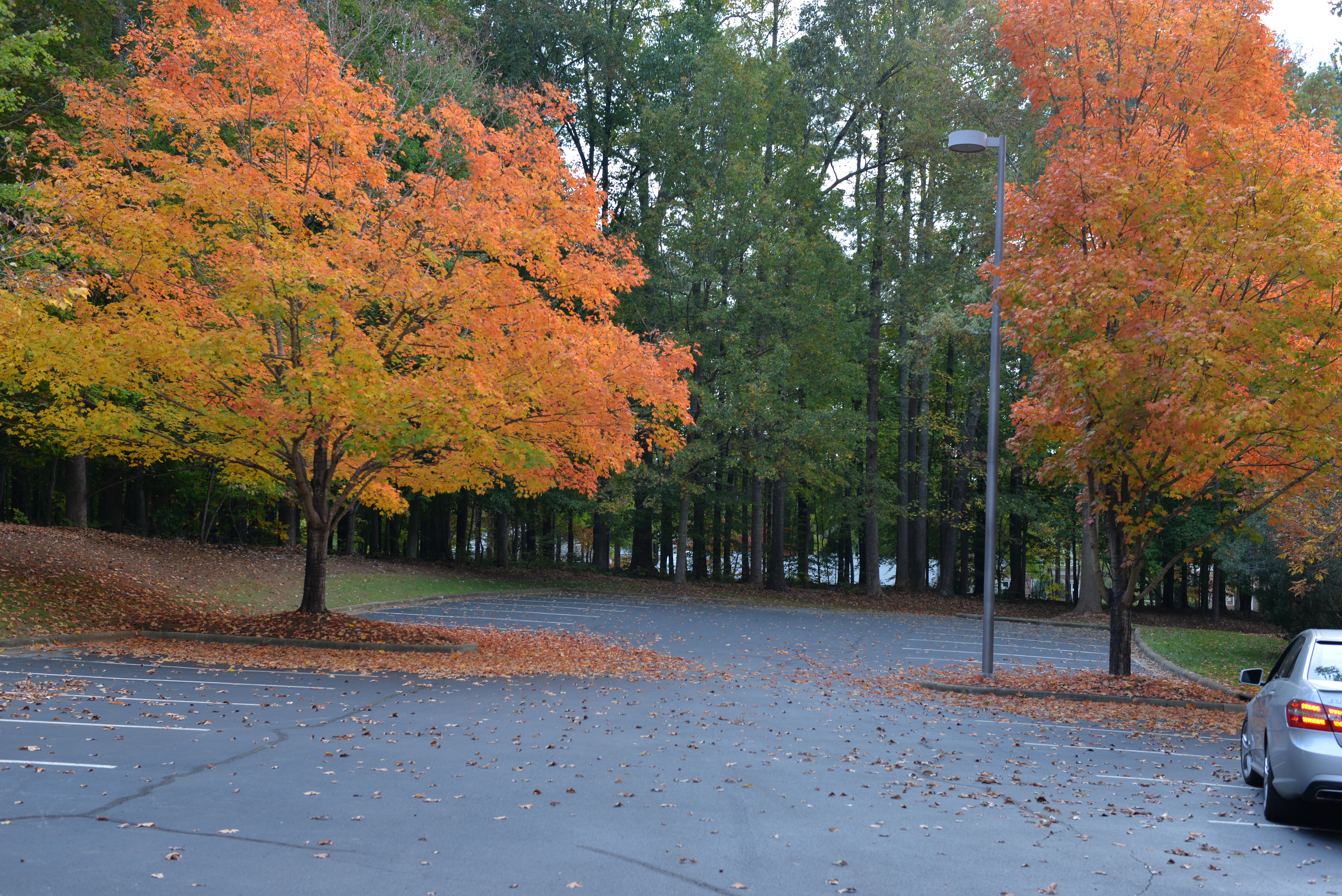 Let me count the ways.
There are so many things to love about autumn.  Crisp air, comfy clothes, cozy fires, autumn leaves, Halloween, Thanksgiving… snuggling, I mean the list is endless.  Autumn is also a time to reflect, to evaluate life and remove (much like a tree shedding leaves) those things or people that negatively impact our happiness and well being.  Autumn is simply a reminder to live in the moment and appreciate the beauty that surrounds us.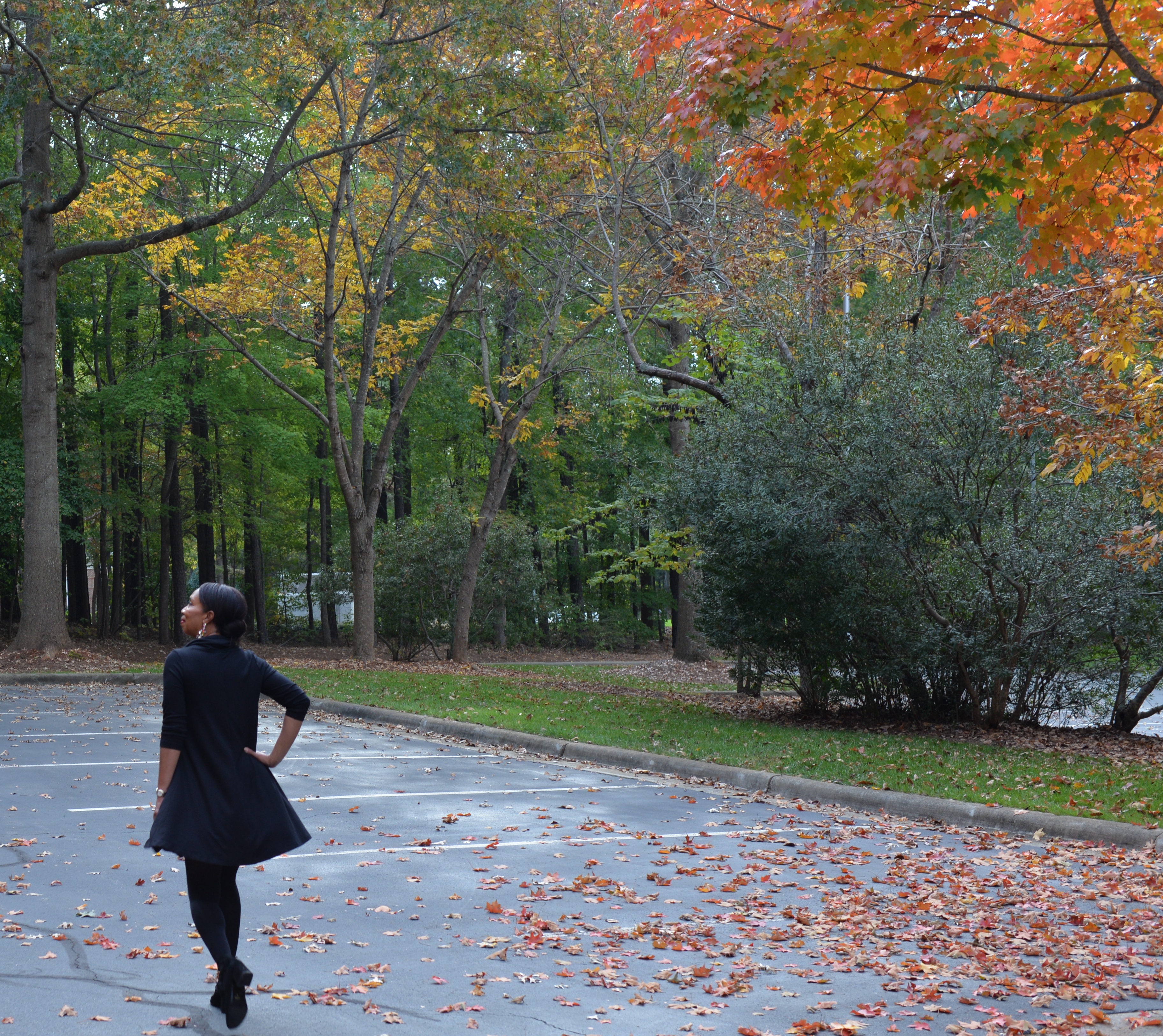 While  visiting my son we drove past the most breathtaking group of trees.  The leaves had a beautiful patina with hues of orange, gold and green.  We immediately pulled over to get a closer look of this picturesque view.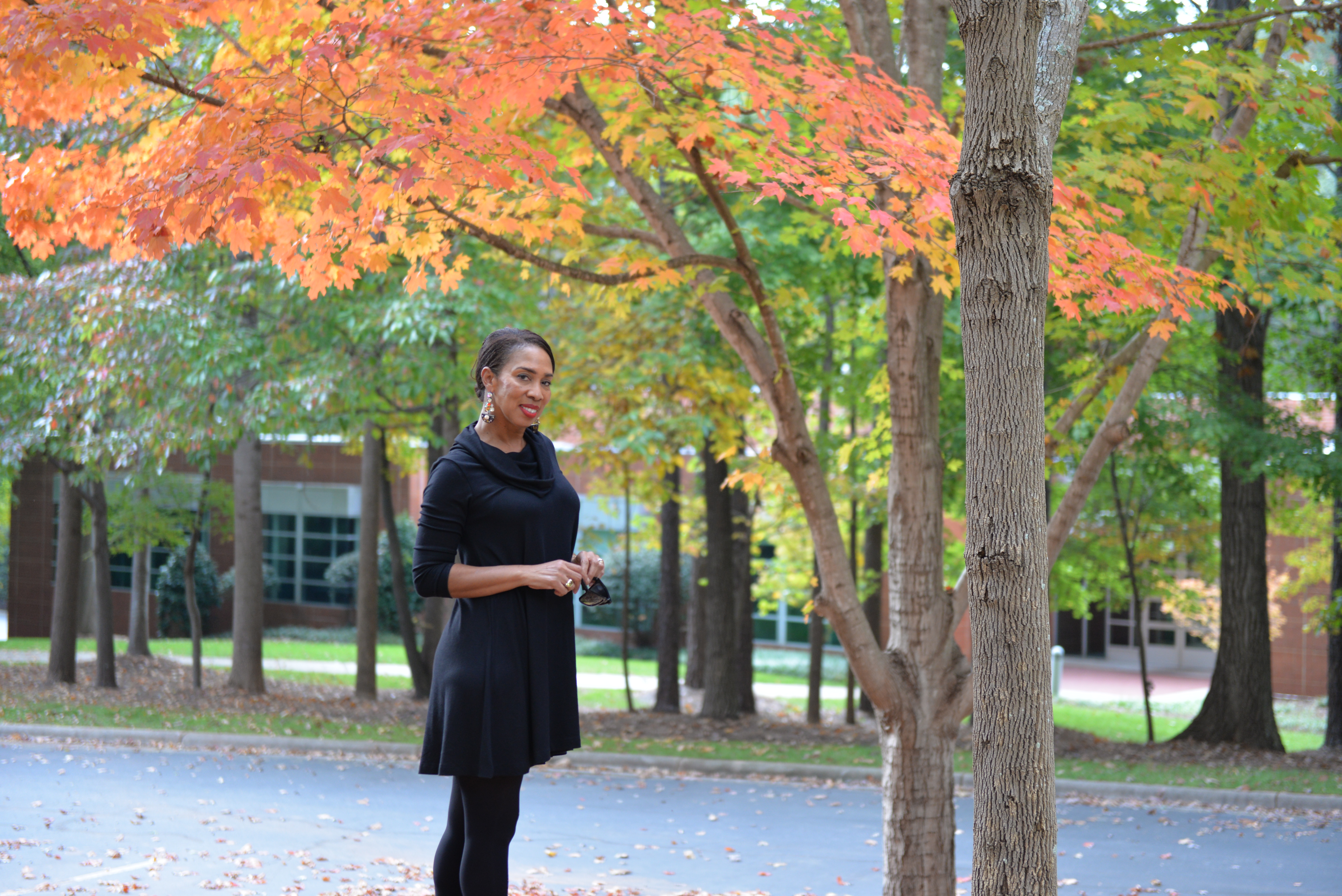 As we exited the car we took a deep breath.  The air was so crisp, we just stood there marveling at God's magnificence.  I felt energized, refreshed…. I felt so alive.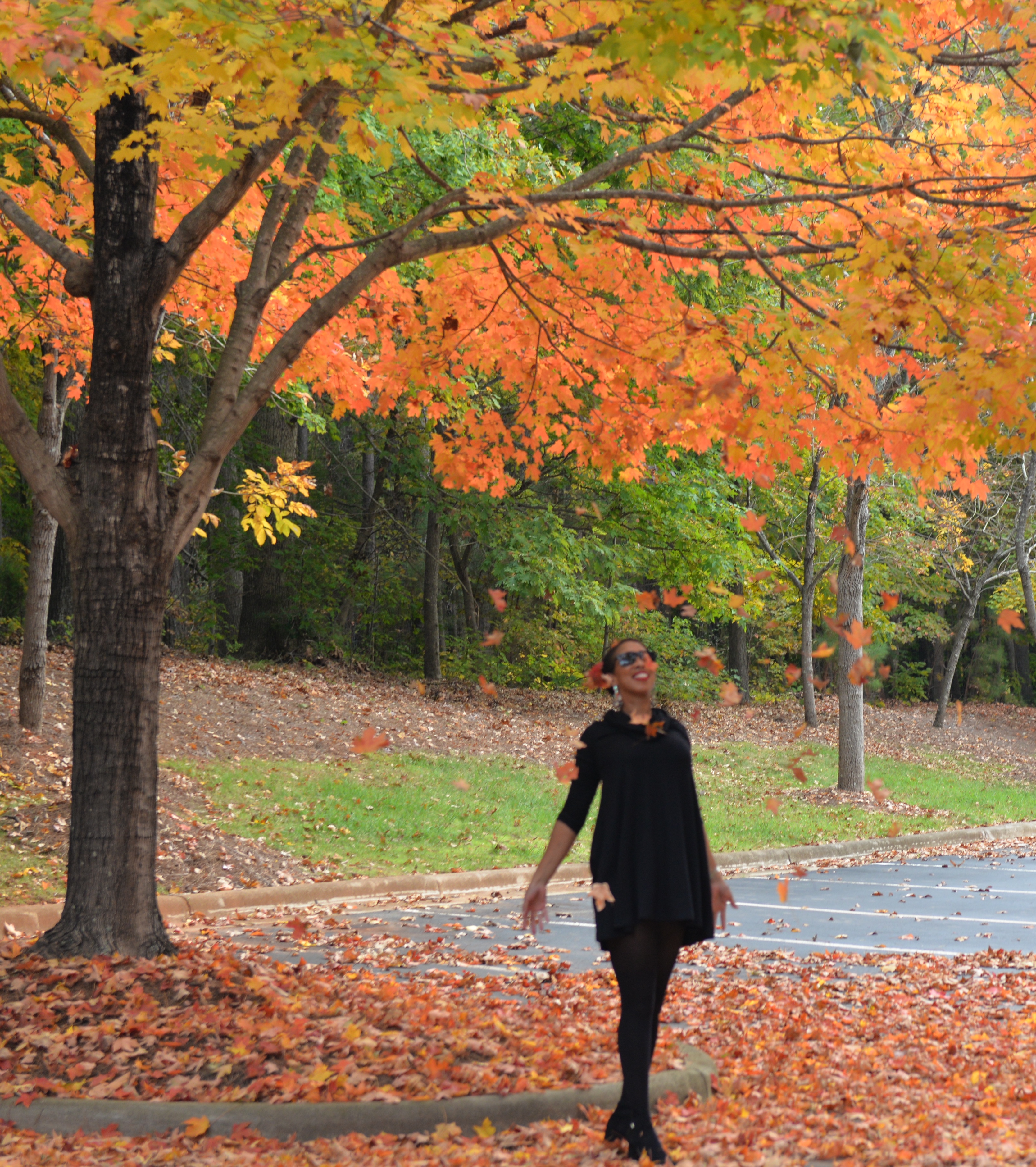 I felt childlike as I jumped, twirled and ran through the autumn leaves.  I picked up and tossed the leaves in the air like a two year old.  It felt amazing…you know that feeling like all is right in the world.  I had this stride, (or as one of the foxes in my circle calls it), that "walk like you own it walk."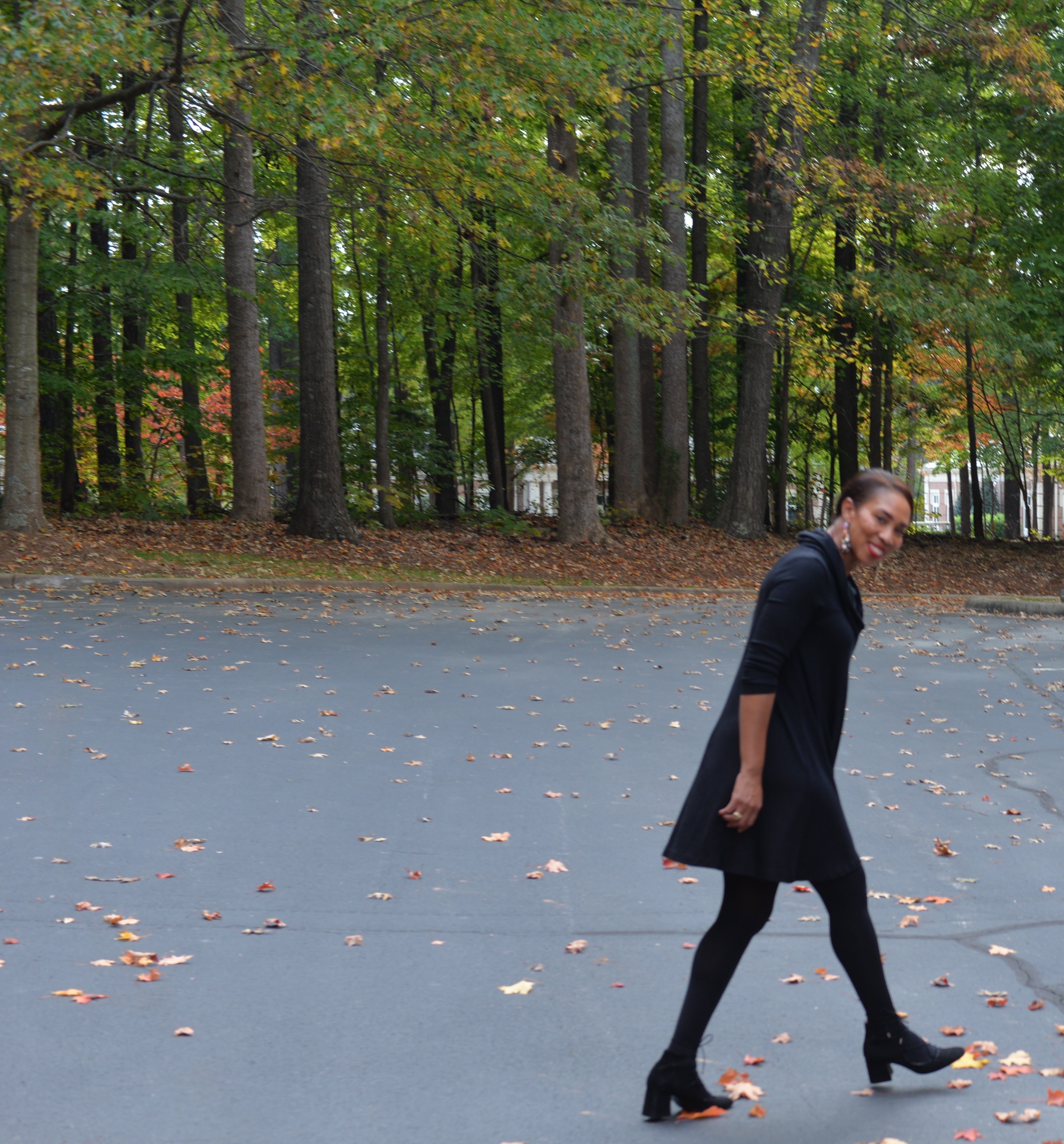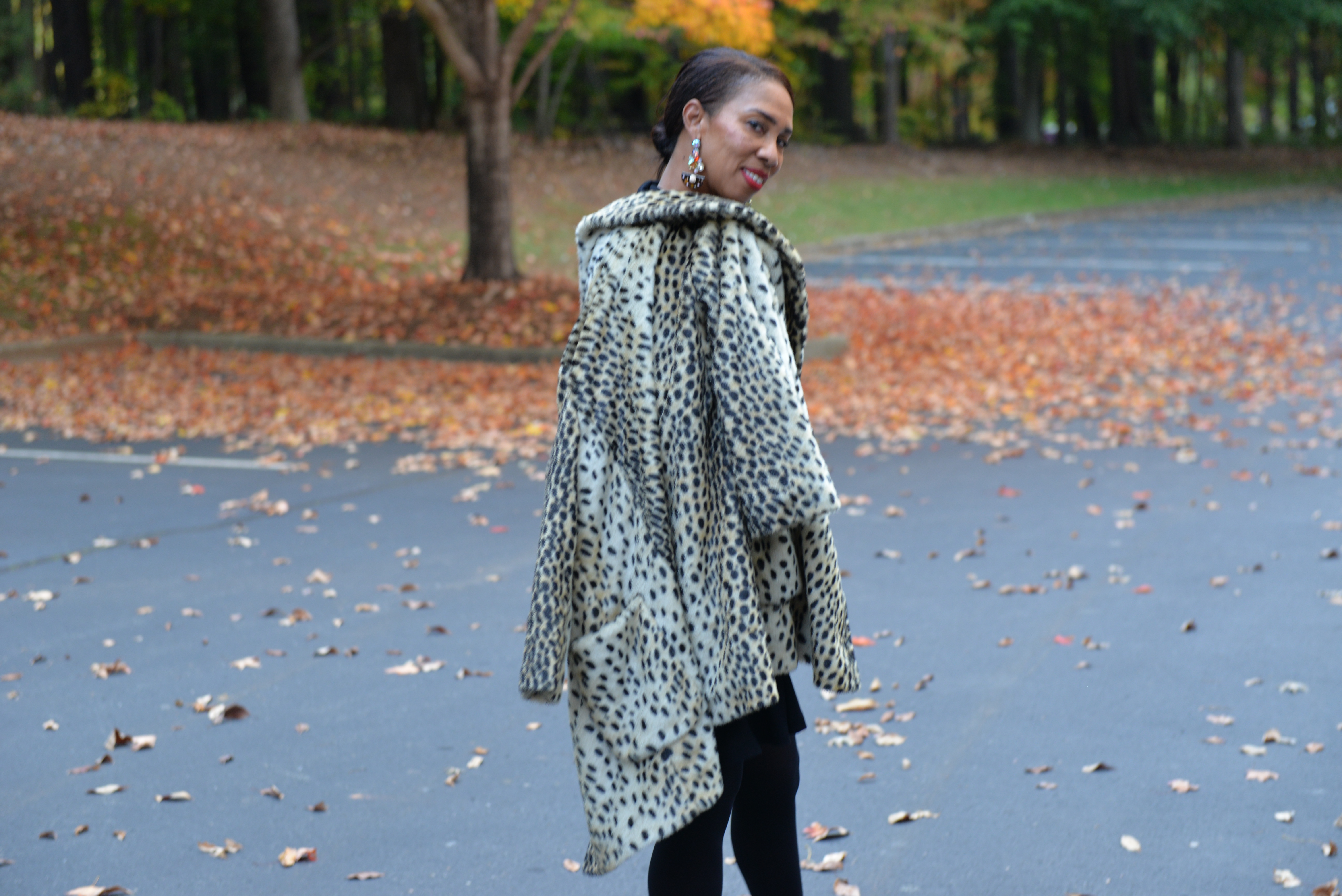 Autumn is also a time to update our wardrobe and incorporate those trendy new fashion must have pieces .  I decided to deviate from my usual monochromatic wardrobe and shake things up a bit.  I paired this bold eye catching  leopard coat with this black chic swing dress.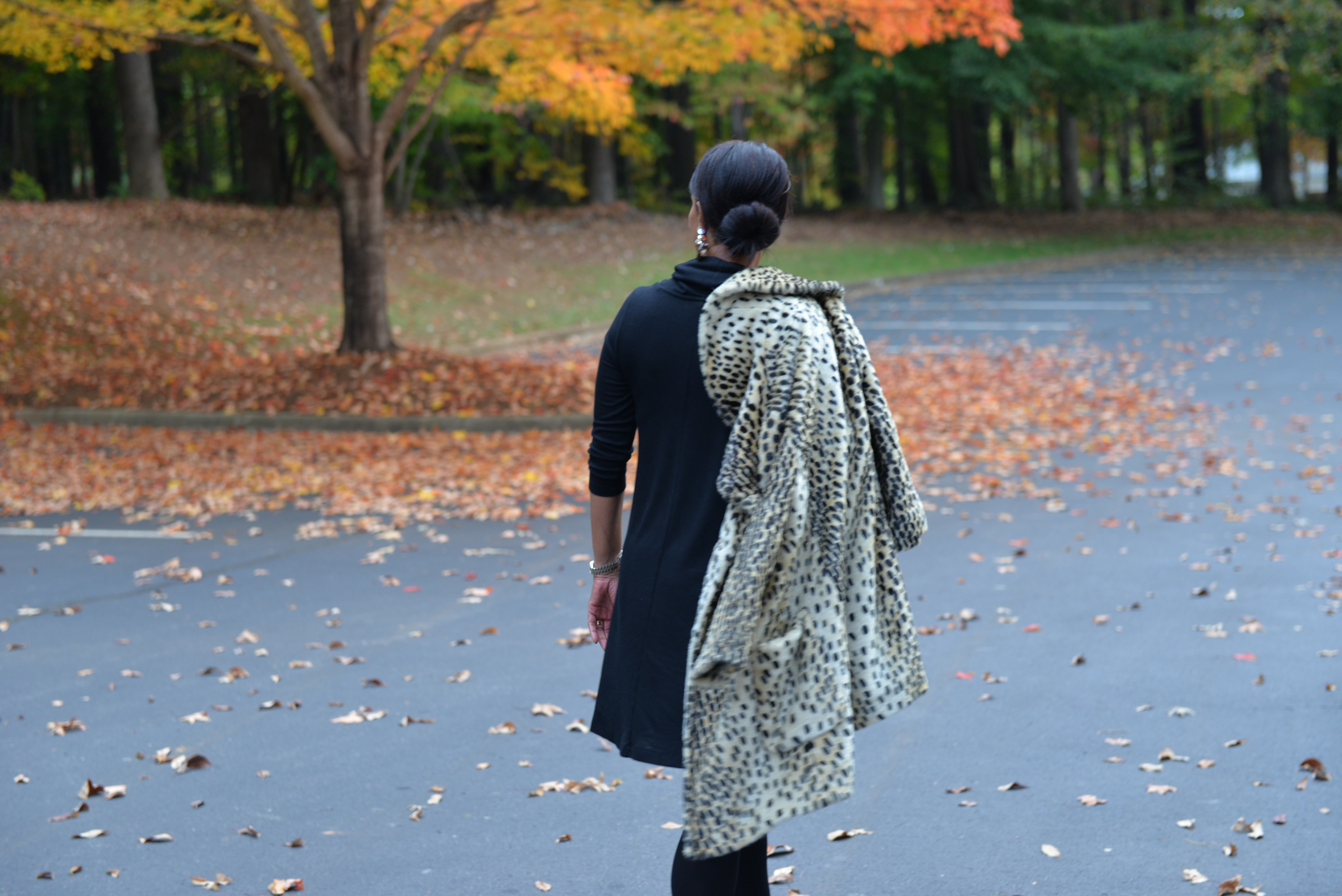 Leopard is a timeless wardrobe staple.  You may want to play it safe and pair it with a little black dress also.   If you prefer a more edgy look,  try leopard with a bold pencil skirt, sunnies or a haute trendy pair of over the knee boots.
Whatever look you decide on just be sure you "own it!"
As I reflect on my awesome weekend I am reminded to cherish those special moments.   Can't wait until my next visit… but until then you can find me at Barnes and Noble sipping on a cup of  white chocolate  mocha and browsing the latest fall fashion magazines.