Some people finish their Thanksgiving meal, take a quick nap, and prepare for Black Friday shopping. Not a bad idea.
For me, I have another important goal: decorate my Christmas tree. That's right, friends. I put my tree up on Thanksgiving Day, and it has been a tradition for years. It's the best time because all of my family has gathered, and my great-nieces can join in on the fun.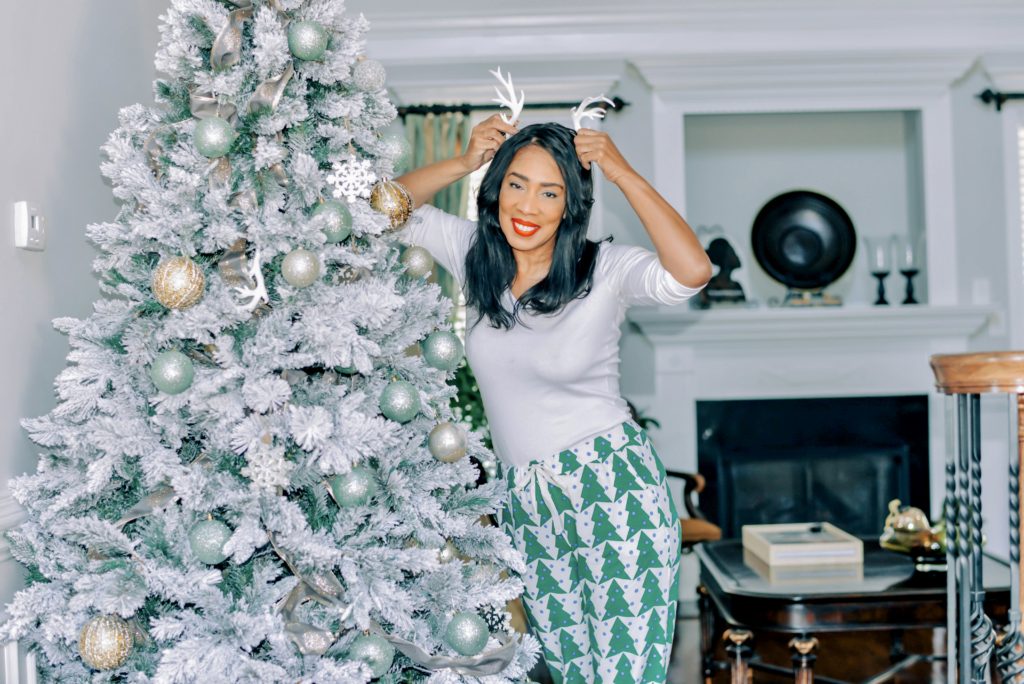 After preparing and enjoying a delicious meal, it's time to pull out the tree and let the decorating begin. Here are a few facts about my tree decorating style:
Artificial is my choice. What's yours?
I have a wonderful artificial flocked tree, and it has stood the test of time. It's convenient to already have my tree in advance, and I don't need to worry about the upkeep and disposal. Plus, I get the look of a white Christmas each year. If you choose an artificial tree, invest in a quality option. Remember that your tree will be packed away for the majority of the year.
Same tree, new look
My tree may be the same each year, but my look is always different. I may change colors, pick a new theme, or add new ornaments. One thing is the same, though: I keep my white lights. When the children in my family were younger, they would pick out the ornaments that we would use for the tree. To see the joy and excitement in their eyes was priceless. Even today, there's still something that ignites a spark of childlike joy.
Up on Thanksgiving … down before the New Year
While I'm all about jumping on Christmas decorations, you won't find a Christmas tree in my house after the new year. Since we put the tree up so early, we have plenty of time to enjoy one of my favorite times of the year. What's your holiday decorating timeline?
Traditions like this one are special because you're doing something that you love with the people that you love. The best part of putting up the tree is the big reveal. After all of the teamwork, from pulling out the tree, to putting on the decorations, plugging in the tree makes everything worthwhile.
What's your tradition for the holidays? Do something you love with the people you love. Make memories.