This is a sponsored post by Roth Cheese. All opinions expressed in this post are based on my personal view.
Is hospitality on hold? Well, not quite. Mr. HGF and I have been doing a bit more taste-testing on our date nights — approving the menu for future gatherings at our home. It has been fun, and it is a great reminder of my favorite word these days: hope. Social distancing won't always be our story. That's my incentive.
Most recently, I created a colorful, flavorful charcuterie board filled with Roth Cheese — made in Wisconsin with milk from local family farms. This cheese is available nationwide, but it's always reassuring to know the journey of my favorite foods. I added some tasty additions to my charcuterie board, including crackers, almonds, pistachios, grapes, apples, and more.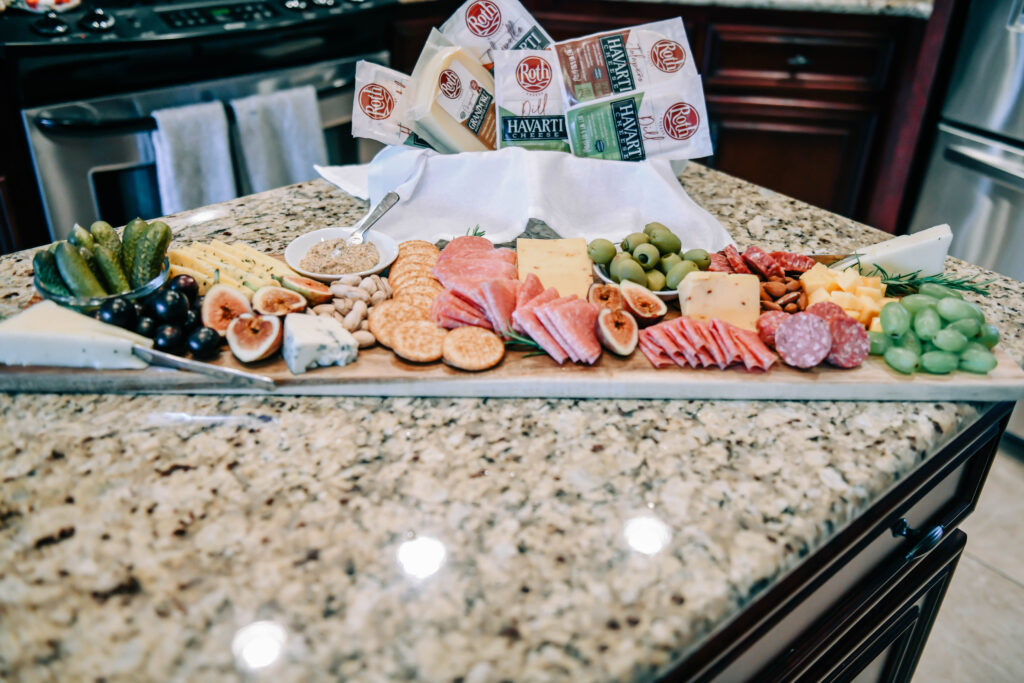 Have fun with it, y'all. It's all about the colors, textures, and flavors. Each cheese label has serving and pairing ideas, so it's easy to get the most out of each bite.
My Cheese List
Gouda
Dill Havarti
Horseradish Havarti
3 Chile Pepper Gouda
Jalapeño Havarti
Original Van Gogh Gouda Cheese
The main attraction for the night was my quarantine linguine. Y'all, it was so good. I've made this recipe quite a bit during our many months at home. This time, however, I switched it up with a new cheese.
I made it with creamy, nutty-flavored Roth Grand Cru Alpine-Style Cheese. Besides the stand-out flavor, this cheese blends so well with my other ingredients. In less than 30 minutes, I had a meal that was menu-ready for my favorite restaurant.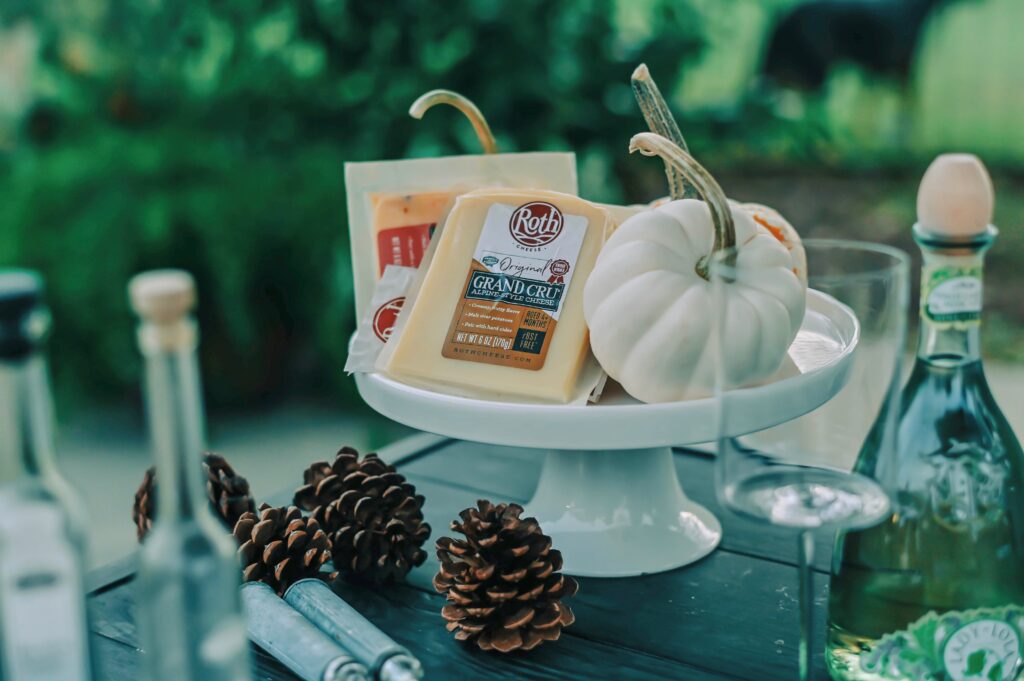 Creamy and cheesy — the best combination for our date night. Go ahead and try it. Here's the recipe:
8 ounces linguine
1 cup heavy cream
1/4 teaspoon fresh parsley
1/2 teaspoon salt
1/8 teaspoon red pepper flakes
4 tablespoons butter
2 tablespoons olive oil
1 cup Grand Cru Alpine-Style Cheese
2 cloves of garlic
1 pound of wild-caught shrimp
5 slices of Applewood bacon
Salt and ground pepper to taste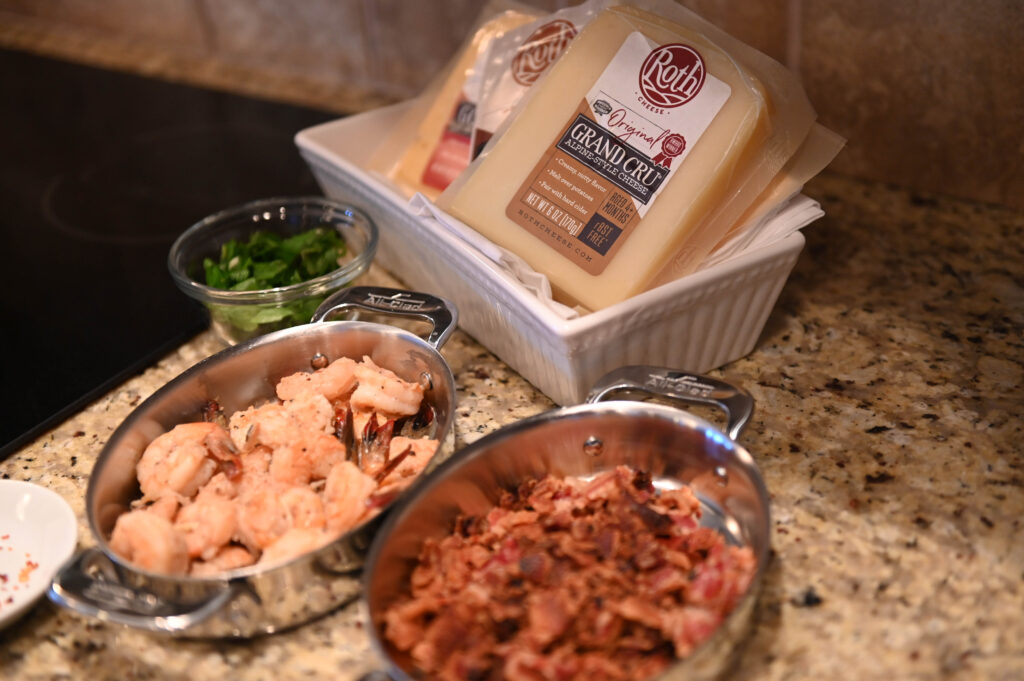 Directions
1. Cook the linguine to your taste. Drain the pasta, but don't forget to save some of your pasta water to add later to the cheese sauce for additional flavor.
2. Fry the Applewood bacon. It needs to be crispy, y'all. Remove it from the pan, drain the extra grease, and set it aside.
3. Heat olive oil and butter until it is bubbling.
4. Add your wild-caught shrimp (salt and pepper to taste) to the butter and oil.
5. Sprinkle in the finely chopped garlic and remove your pan from the heat when the shrimp turn pink; avoid burning the garlic.
6. In a separate pan, combine heavy cream and the Grand Cru cheese. To avoid lumps, stir consistently. You won't run into many problems with Grand Cru — it makes it easy to have a smooth, creamy sauce.
7. Now, put it all together. Toss your linguine with your Grand Cru cheese sauce. Add parsley, red pepper flakes, and bacon crumbles as a final touch.
Add some wine and enjoy every bite. You'll be ready to host once you add this recipe to your collection.