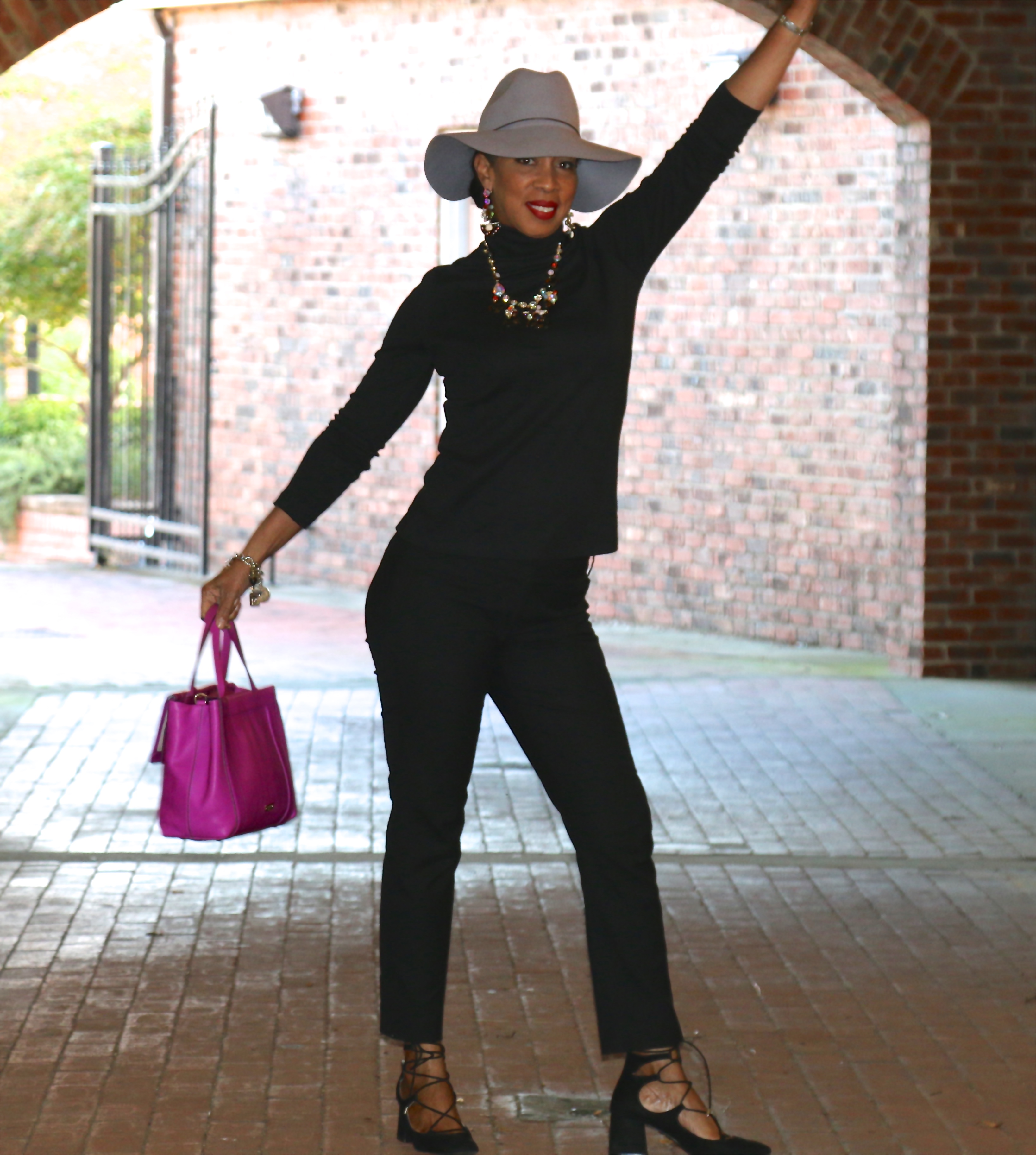 Accessories are an essential element for a pulled together look.   They have the ability to transform an ordinary outfit and give it that "WOW" factor.  Without accessories, clothes (even high end clothes) just look incomplete and boring.  Kind of like something is missing…  Envision going to the MAC counter to get your face done for a special occasion and they fail to apply mascara or lipstick.  Well the same principle applies to using accessories to create a pulled together look
Admittedly, I am pretty obsessed with accessories.  When I splurge I usually splurge on accessories.  However, you don't have to spend a fortune to create a stylish pulled together look.  Just yesterday my friend Juelle (while shopping at Old Navy) sent a picture of the cutest pair of lace-up pointy toe flats.  I was blown away by how adorable they were.   Granted I would love those gorgeous Aquazzura or Stuart Weitzman lace-up flats but many department stores like Old Navy have similar looks that won't break the budget.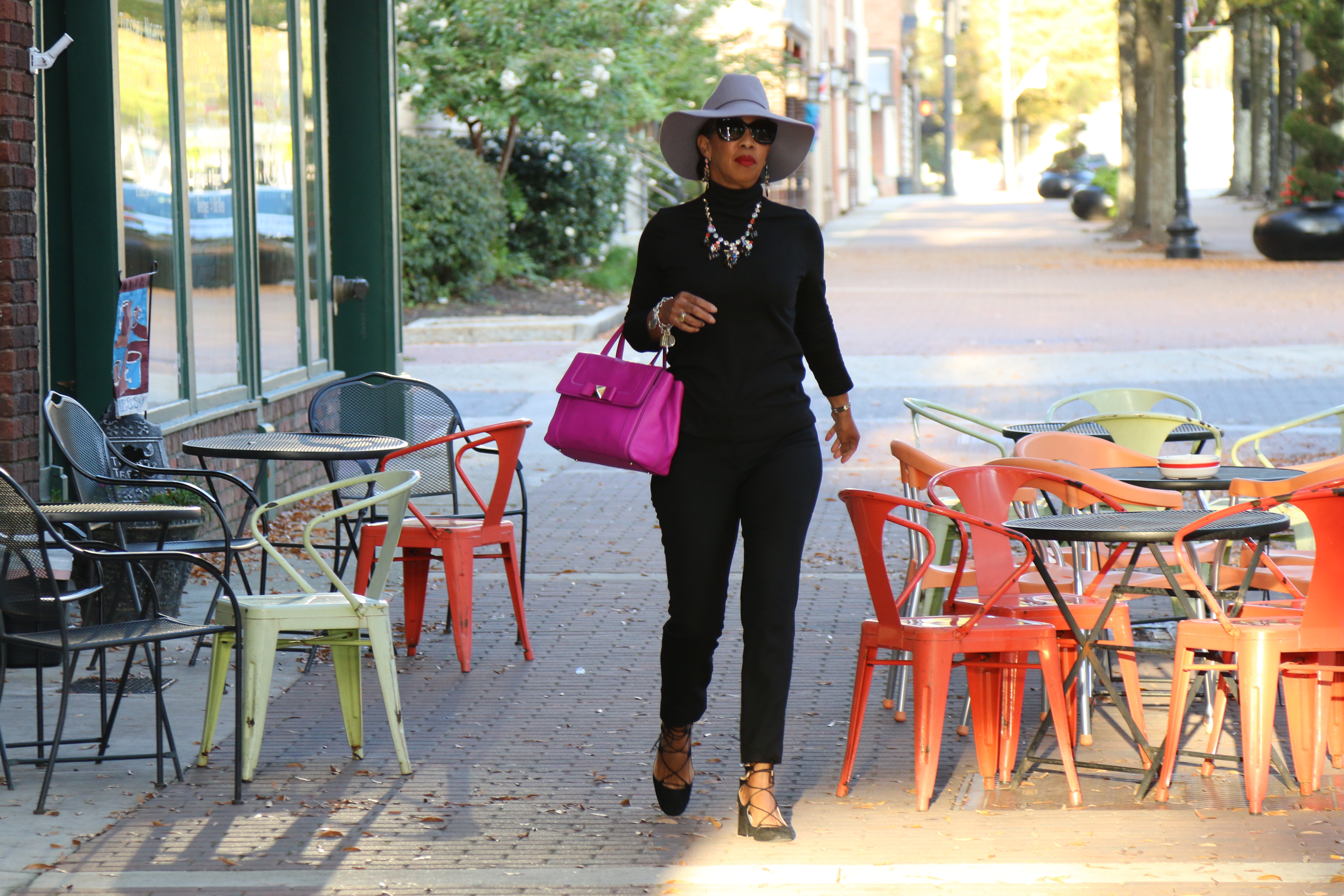 Accessories should compliment your look.  Select pieces that will not overpower or compete with clothing.  Also, select pieces that you love.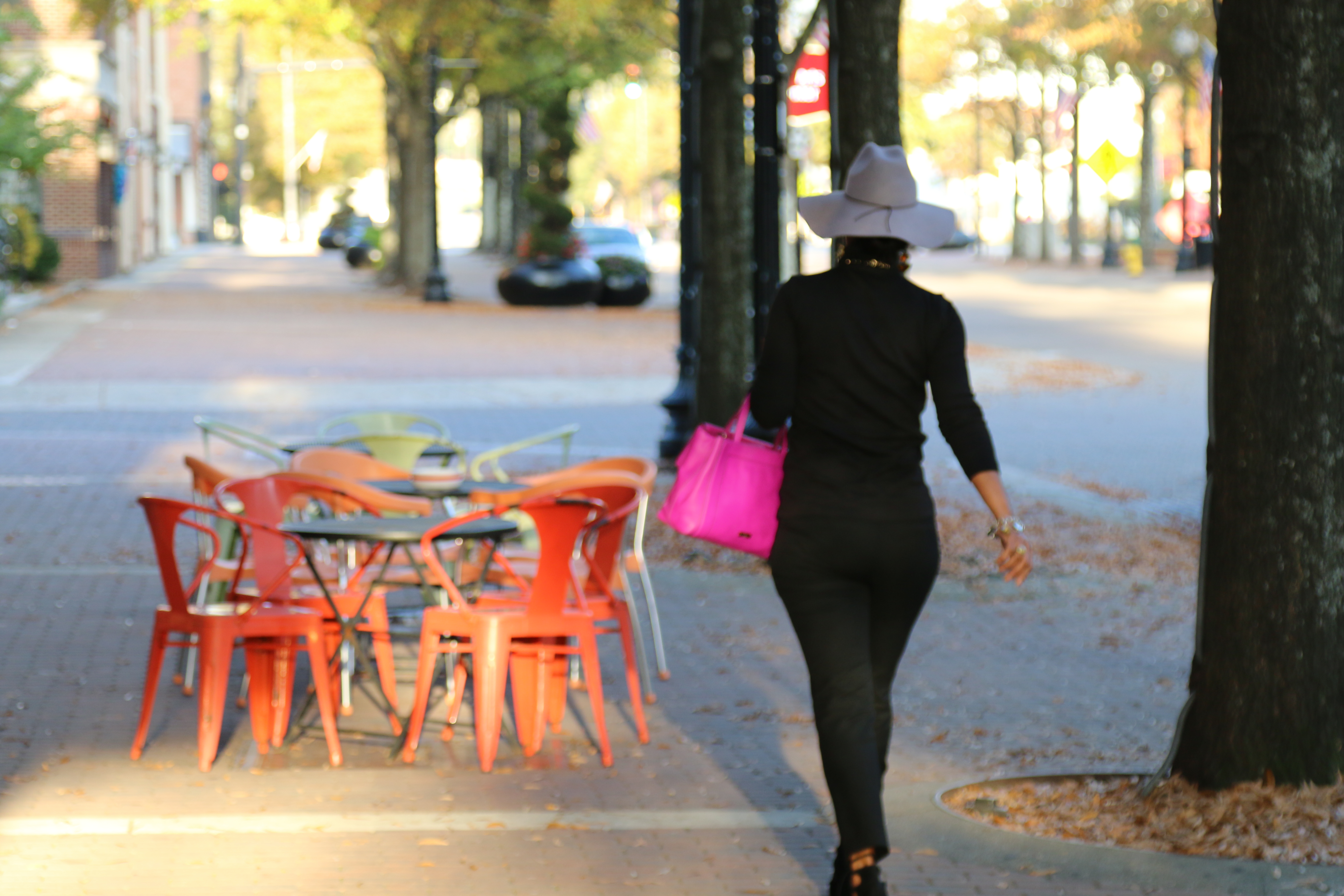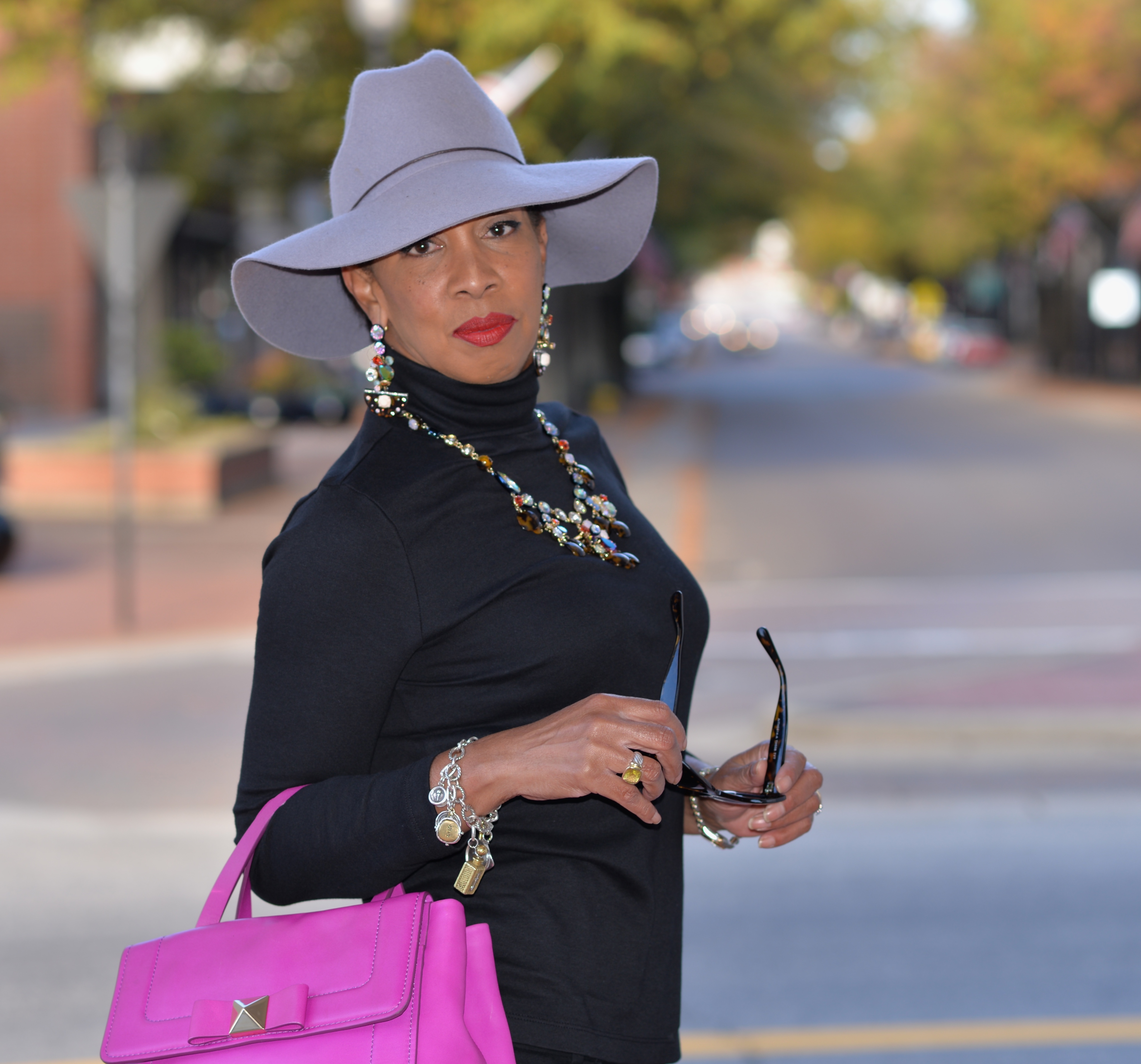 I never ever leave home without jewelry…never.   Now granted I don't always wear statement pieces but I find that even the most dainty jewelry has the ability to transform an outfit.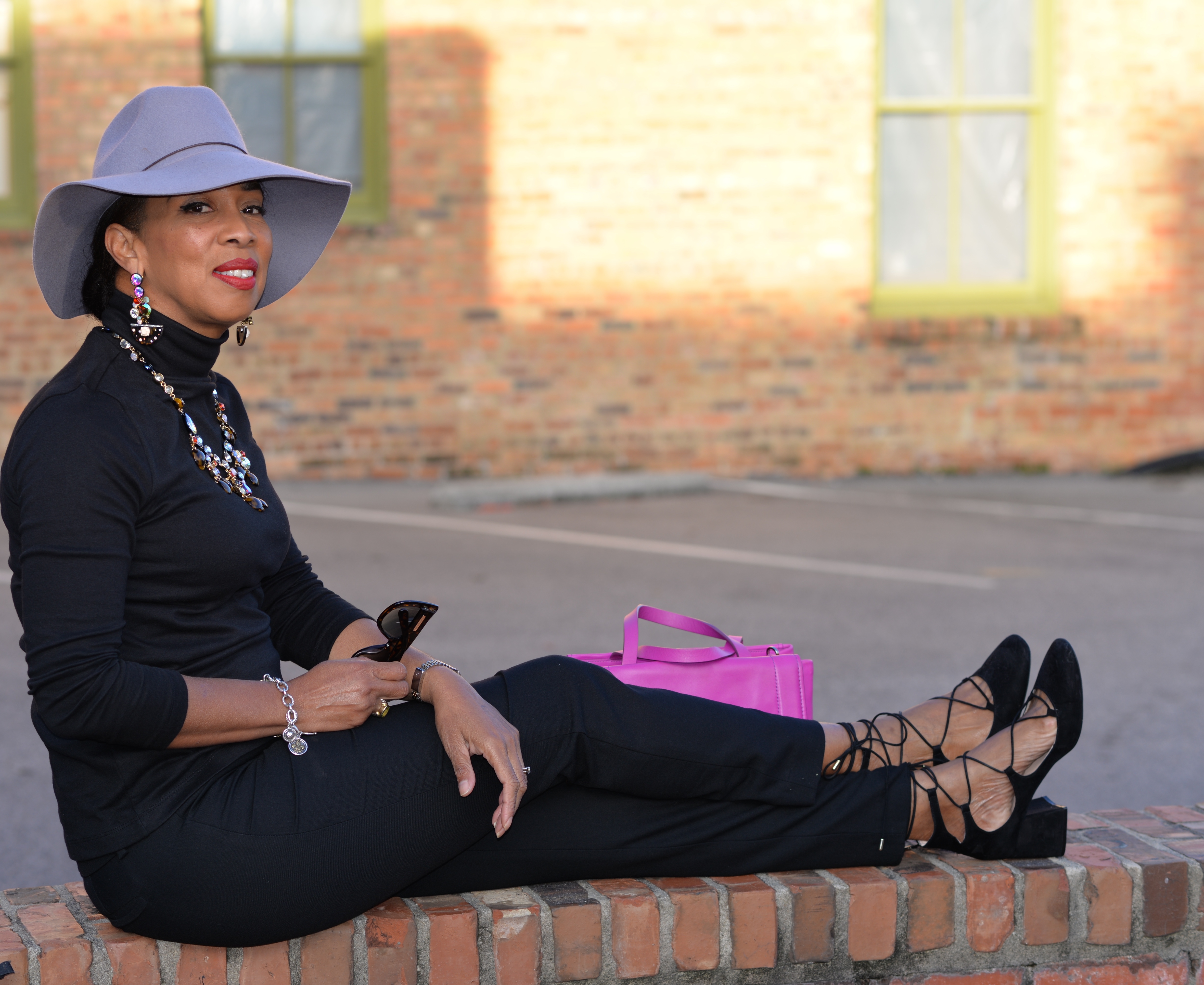 When selecting clothing I prefer classic understated looks, like this turtleneck and ankle length pants.  Can you envision how boring this outfit would be without the accessories?  Incorporating bold statement pieces with (J. Crew necklace/earring set, trendy Zara lace-up heels, richly colored Kate Spade bag and grey Urban Outfitters hat) back basic black attire transform a boring look into a extraordinary look.
Talk about instant attitude.  I  felt confident and chic or as some would say,  I was "feeling myself." And, I didn't break the bank.