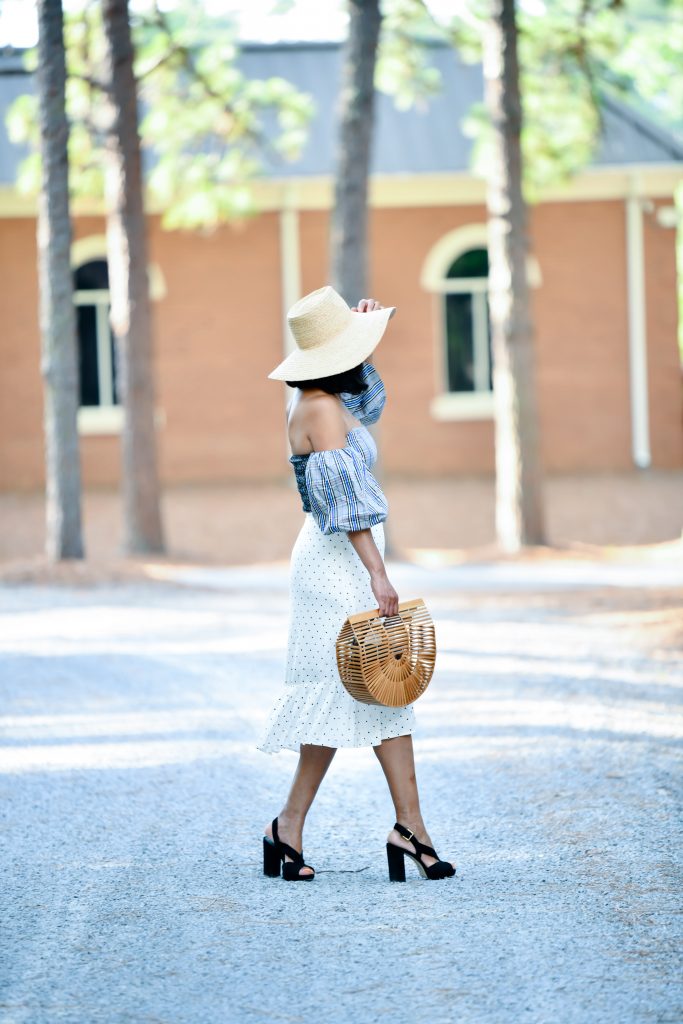 Y'all, this North Carolina heat …
The soaring temperatures, muggy mornings, and sizzling sidewalks may try to stop me from taking photos outside, but I'll win. You can, too. To beat the heat, and protect your fabulous beat, you'll need some extra prep. The goal is to look effortless while capturing the styles that you're putting on display.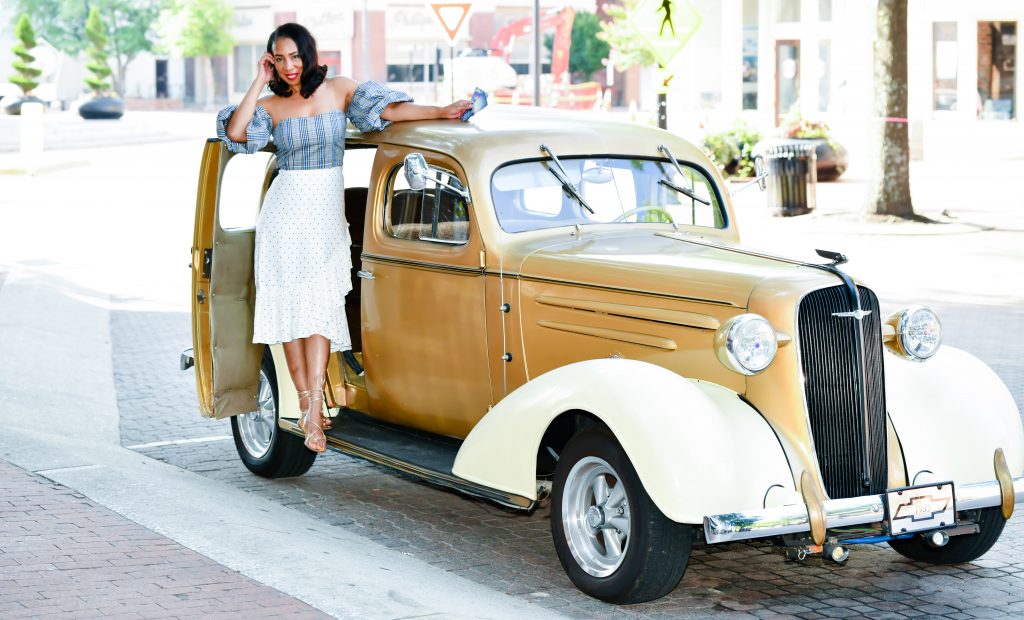 So, when humidity is hitting you in the face, here are some tips to keeping your cool:
Water it down
You know the rule: If you're not sweating, you're not drinking enough water. For a fabulous photo shoot, staying hydrated before, during and after is on the top of the list. I know the thought of sweat and photo shoots doesn't seem glamorous, but a healthy you is the best you. Be sure to add back the water you're losing.
Now, don't think you need to make sure you're drinking enough water only for the photo shoot. Filling those bottles with water is great for you every day, and trust me, your skin will thank you when you're in front of the sun — and the camera. Don't we all want to reflect radiant results?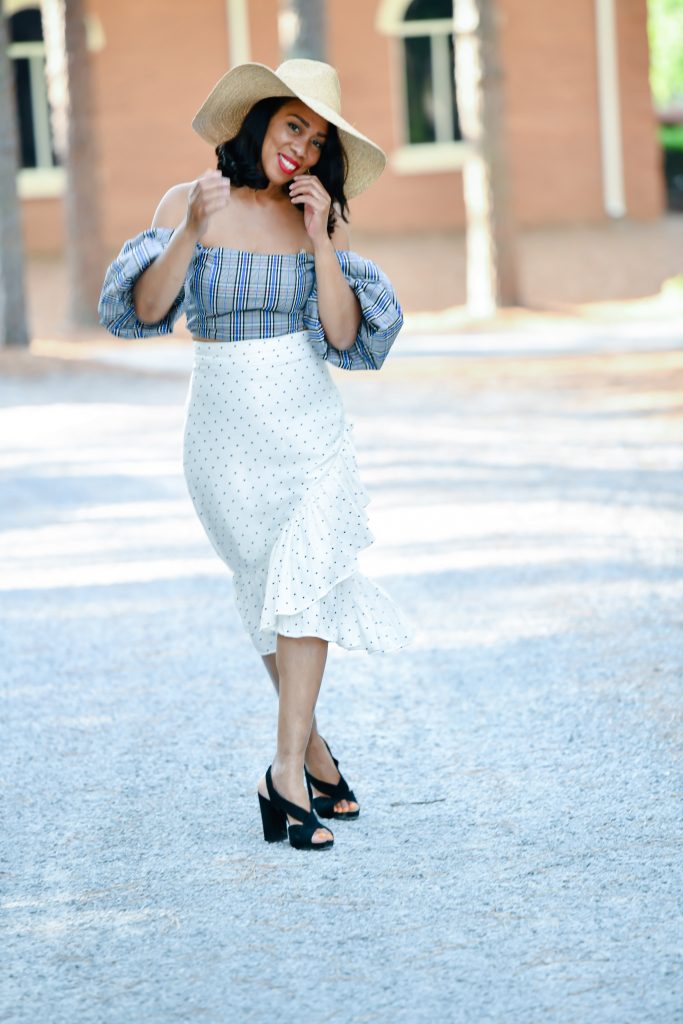 Throw in the towel
Dab. Dab. Dab. You may be doing this quite a bit during the photo shoot. Like I said, sweating is a good sign that you're staying hydrated. However, when you're trying to pull off a fabulous photo shoot in unforgiving heat, things may get a little messy.
Your face may be sweating, and sweat may also begin to impact your outfit. To stay on top of things, use a small towel. Don't wipe — just dab. Apply a light amount of pressure to the areas with sweat. This helps to keep your makeup intact.
Give it your best attitude
Here's a question: Why in the world would I be outside in a fabulous outfit — all while being confronted by this heat? Well, I can tell you my answer.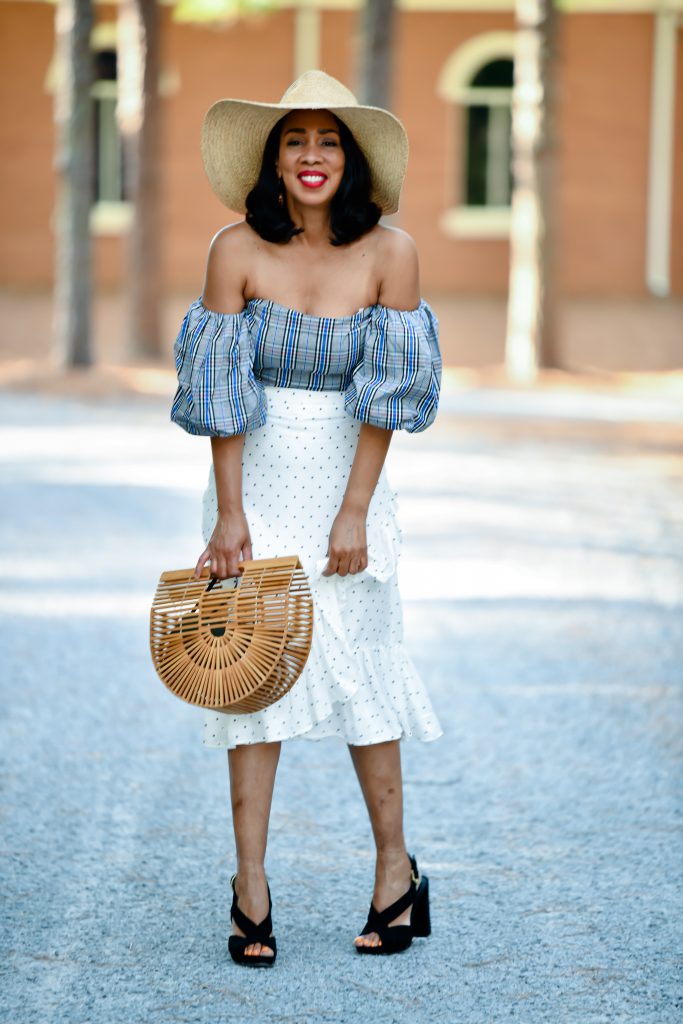 Whenever I do a photoshoot, I always have a goal in mind, which is to connect with likeminded people and share fashion tips and ideas. This passion is what keeps me motivated as I ask my husband to take a few more photos after I wipe sweat from my brow and stop for a water break.
My blog and my photos don't feel like an extra job. They're a joy! So, for a few moments in the heat, it's all worth it. I encourage you to make sure you feel the same.
Block the sun
I cannot stress enough the importance of protecting your beautiful skin year-round. This includes the summer, of course, but I often see women still missing the protective layer of sunscreen. Don't' do it, ladies! Wear sunscreen rain or shine. The sun is extremely powerful and impacts your delicate skin.
Sunscreen is included in my makeup regimen. What about yours? Remember, a sunscreen doesn't have to be oily or heavy. Find one that works for your skin.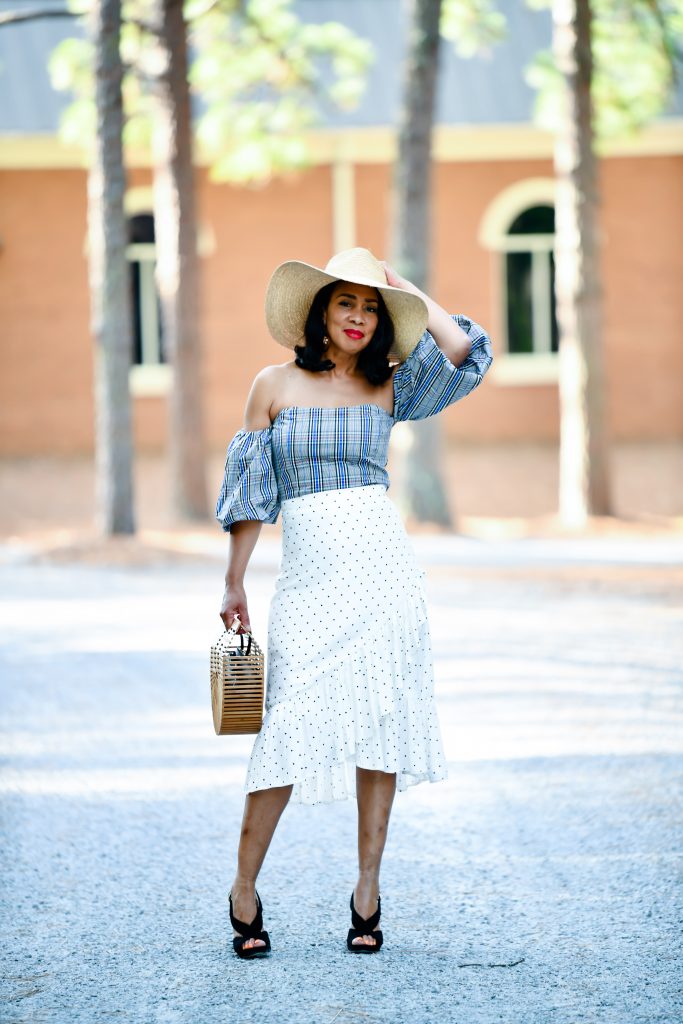 Break it up
An amazing album isn't recorded all in one visit to the studio. A director doesn't finish his film after just one day. Well, a photo shoot — although it may happen in one day — is very similar. Take the necessary breaks to look at the photos that have been taken. How is the light impacting your photos? Do you need a water break? Is your skin requiring a reapplication of makeup or sunscreen?
When I'm doing a photoshoot, I take breaks to also reflect on the direction. Am I meeting my goal of creating photos that will help me connect with likeminded people while sharing fashion tips and ideas? Am I having fun?
Haute Grey Foxes: What are your tips? How do you stay fabulous in the heat?