The Christmas Tree is up, y'all. The process was quite different from last year, but this is one tradition that I refused to put on pause. Every Thanksgiving, since their birth, my nieces help me decorate the Christmas Tree.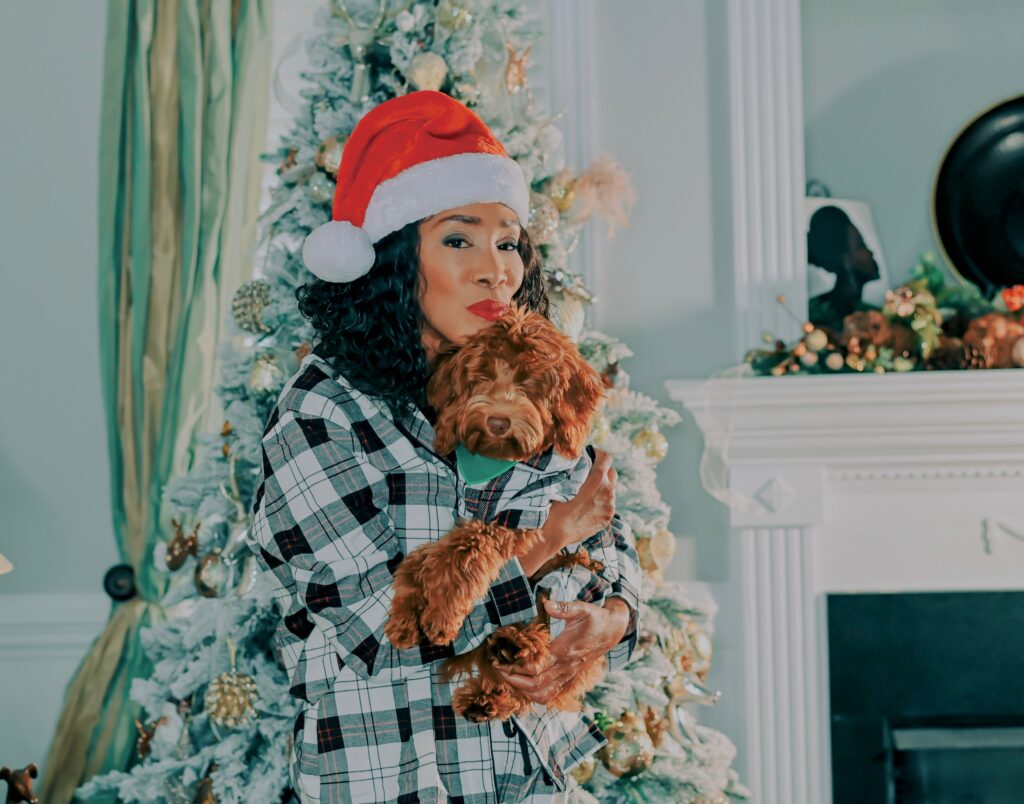 This year was different. It was the best decision to make, but my nieces aren't in my holiday bubble. They weren't at the Thanksgiving table, and I was much slower at decorating my tree this year.
Keep reading to see how we still kept our tradition going.
Now, while I share some changes, I also want to share what we all have in common: adapting to change and creating memories in a special way. Although it took a bit longer this year, I am happy that I finished decorating. I am grateful to have a healthy family, and I continue to prioritize their safety.
Here are three things that most define my tree:
1. Same color, different shapes
I love a monochromatic color scheme for my Christmas Tree. Sticking with champagne-colored ornaments, I used this elegant color to guide my decorations. To switch things up, I use different shapes and styles for the ornaments. From round bulbs to textured winter boots, adding these details really brings the tree together.
2. A multi-day event
I love decorating my Christmas Tree, and there's no sense in rushing the process. I take time choosing my ornaments and deciding on their placement. I take photos and video along the way to see how I'm feeling about my progress.
3. Snow required
I live in North Carolina, y'all. We get more ice than snow, so my tree keeps me hopeful. I just love snow-covered trees. Without any ornaments, the foundation is calm and peaceful. Whatever I add is an extra treat.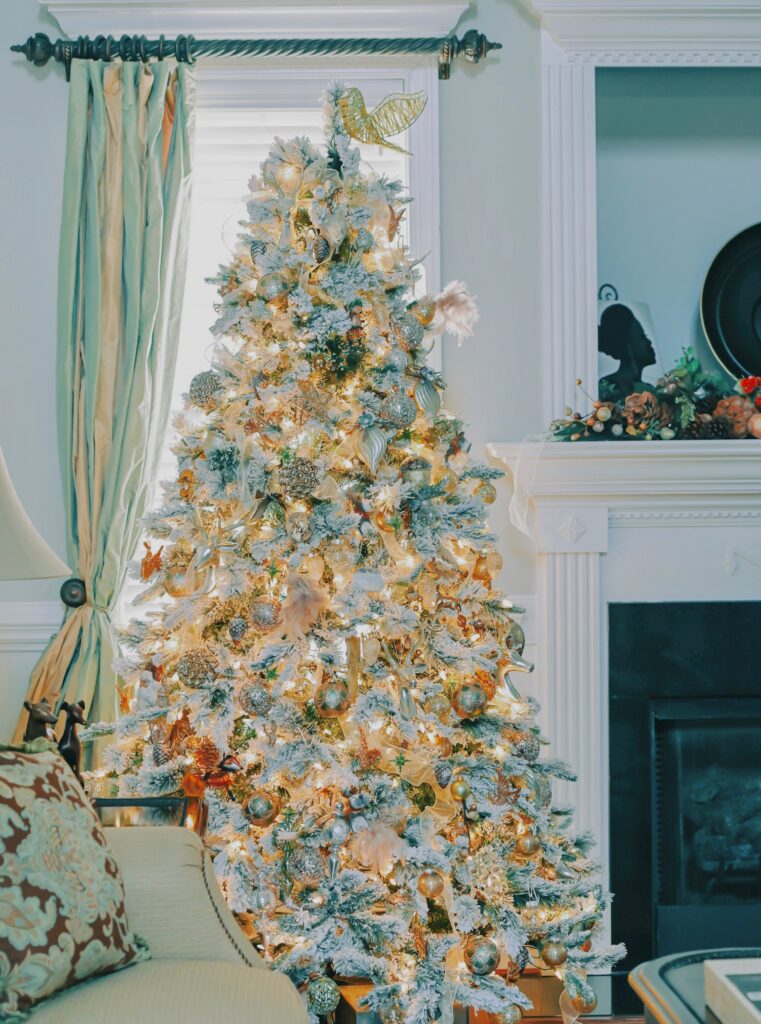 To continue our tradition, I invited my nieces to FaceTime with me. I know they would love to see this year's tree. It was special to share the moment with them — even if we weren't under the same roof.
Happy holidays to you and your family.