Fall is my favorite season! A season full of sweaters and pumpkins and bonfires! But it's also a great season for fashion! Right now we're right on the cusp of moving from summer to fall fashion. The release of the pumpkin spice latte is the universal sign that it's time to start a transition from summer to fall wardrobe! Hehe! But it's still quite warm in many parts of the country!
Today we're going to talk about finding balance between the summer weather we're feeling and the autumn dates on the calendar. I decided to pull together two outfits that will do just that! One is a more professional look and the other for a causal weekend or after work look!
Business Wear
Who said business wear was boring? Don't get me wrong, a nice black pantsuit can be classic and powerful looking. But I want something more fun than that! I chose this bright pink pant suit from J. Crew for this look! Blazers and bomber jackets are a must for fall. Getting one in this fun color made it the perfect transition piece! I love the bright summer color! But I paired a calmer blue blouse underneath to tone it down some. Also a necklace with rich warm fall colors and a neutral shoe made this outfit the perfect seasonal transition look for the workplace! The outfit without the blazer also makes it the perfect look for drinks or dinner with friends after work!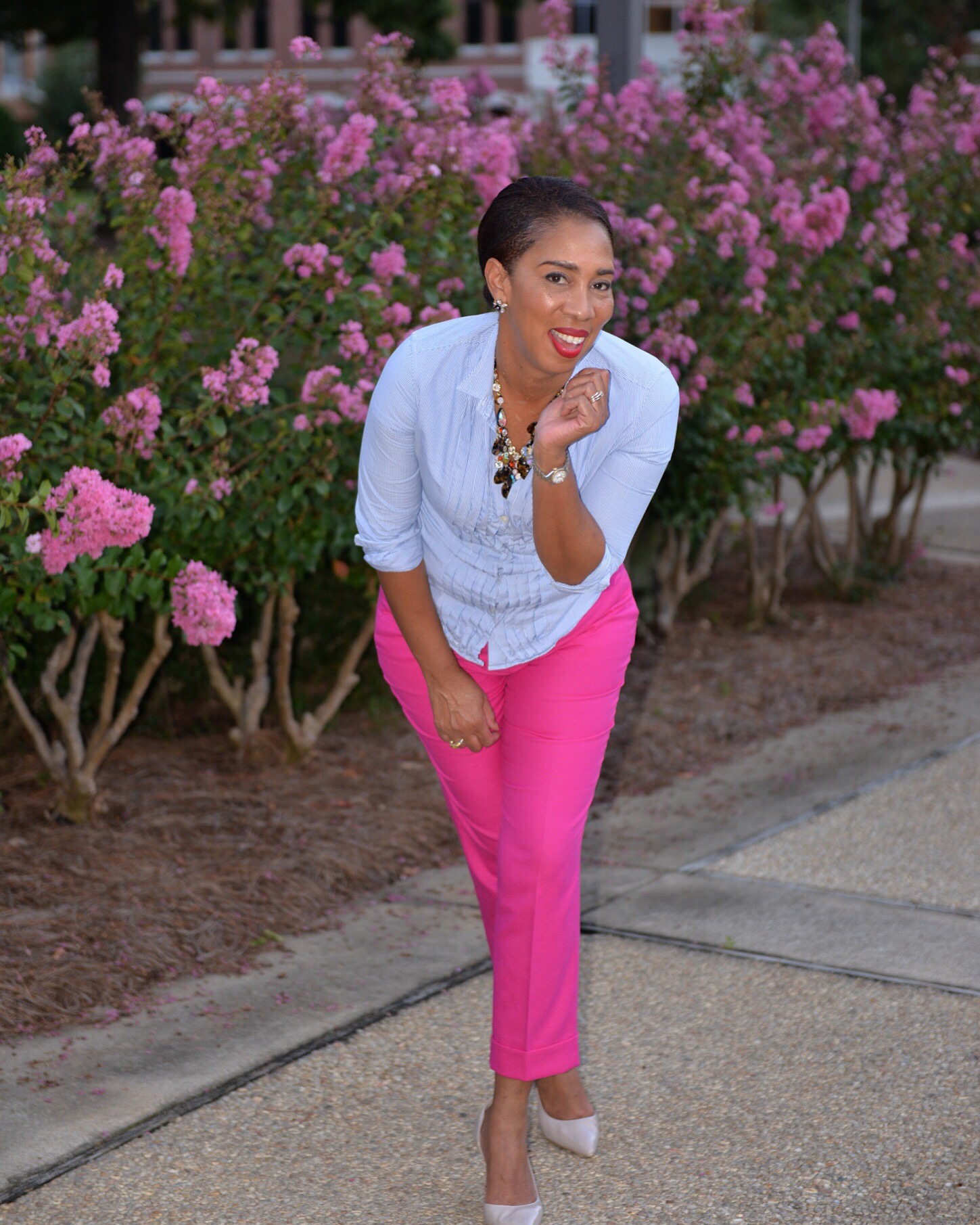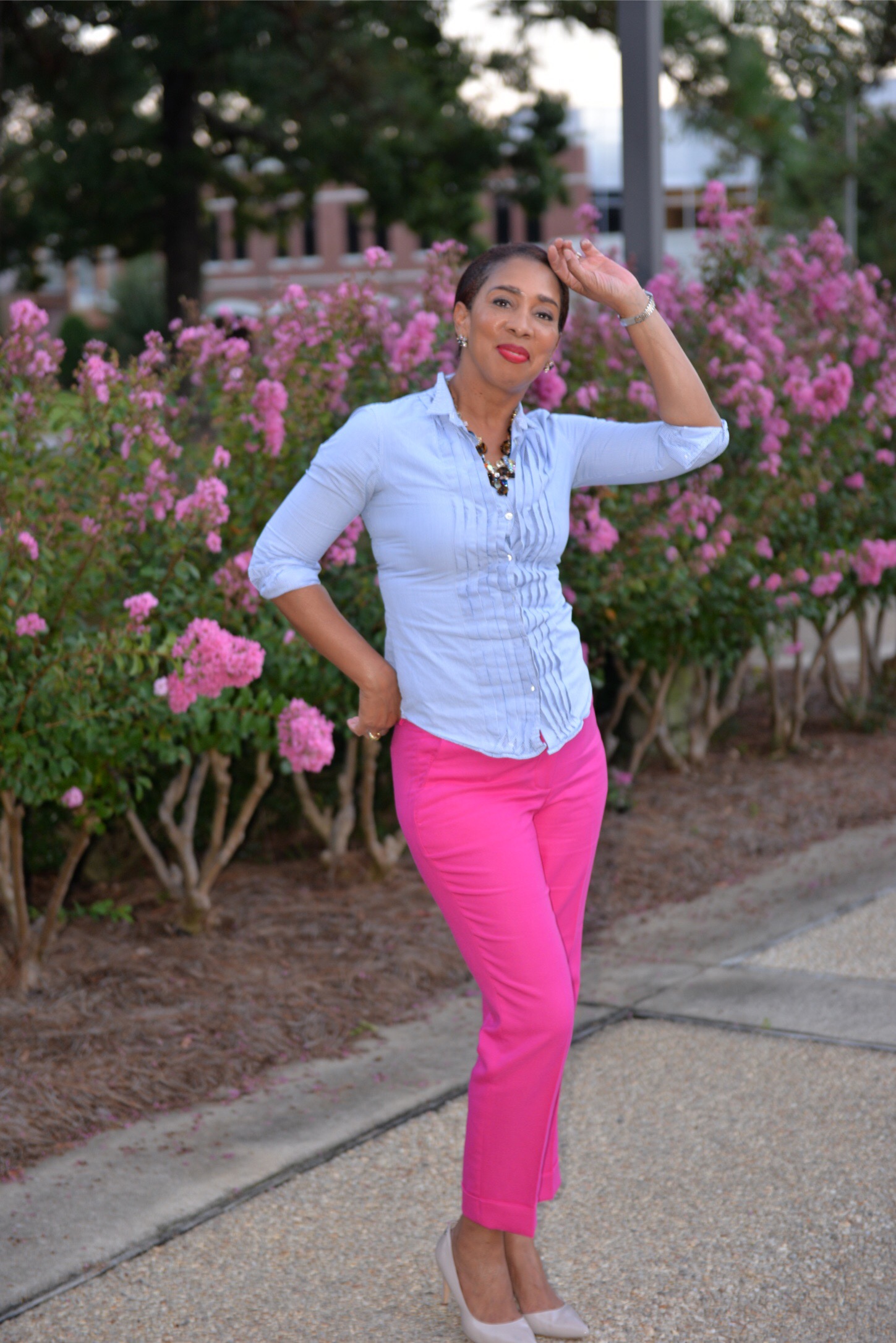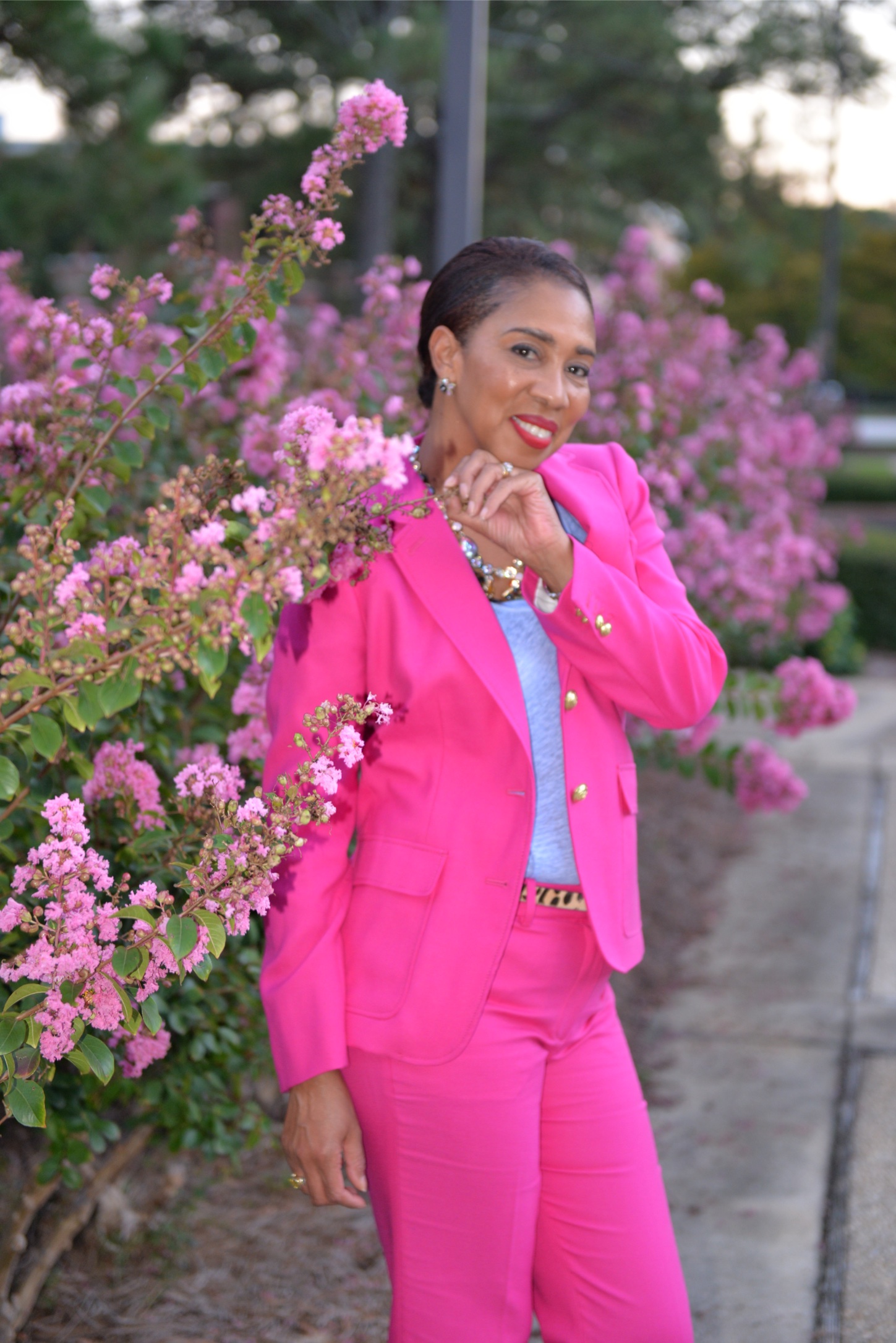 Casual Wear
Navy is a go-to in the fall! Who doesn't love a great pair of great fitting trousers? This high waisted navy pant from J. Crew is perfect for a fall look! It has that rich warm feeling that fall is made for! I paired it with another light blue blouse to keep the look light. The bow on this top is just so fun! A warm purple heel and a bright pink purse just brought it all together! Again: balancing the warm fall colors with the bright summer colors! I also used warm colors in my make – up to finish up the look!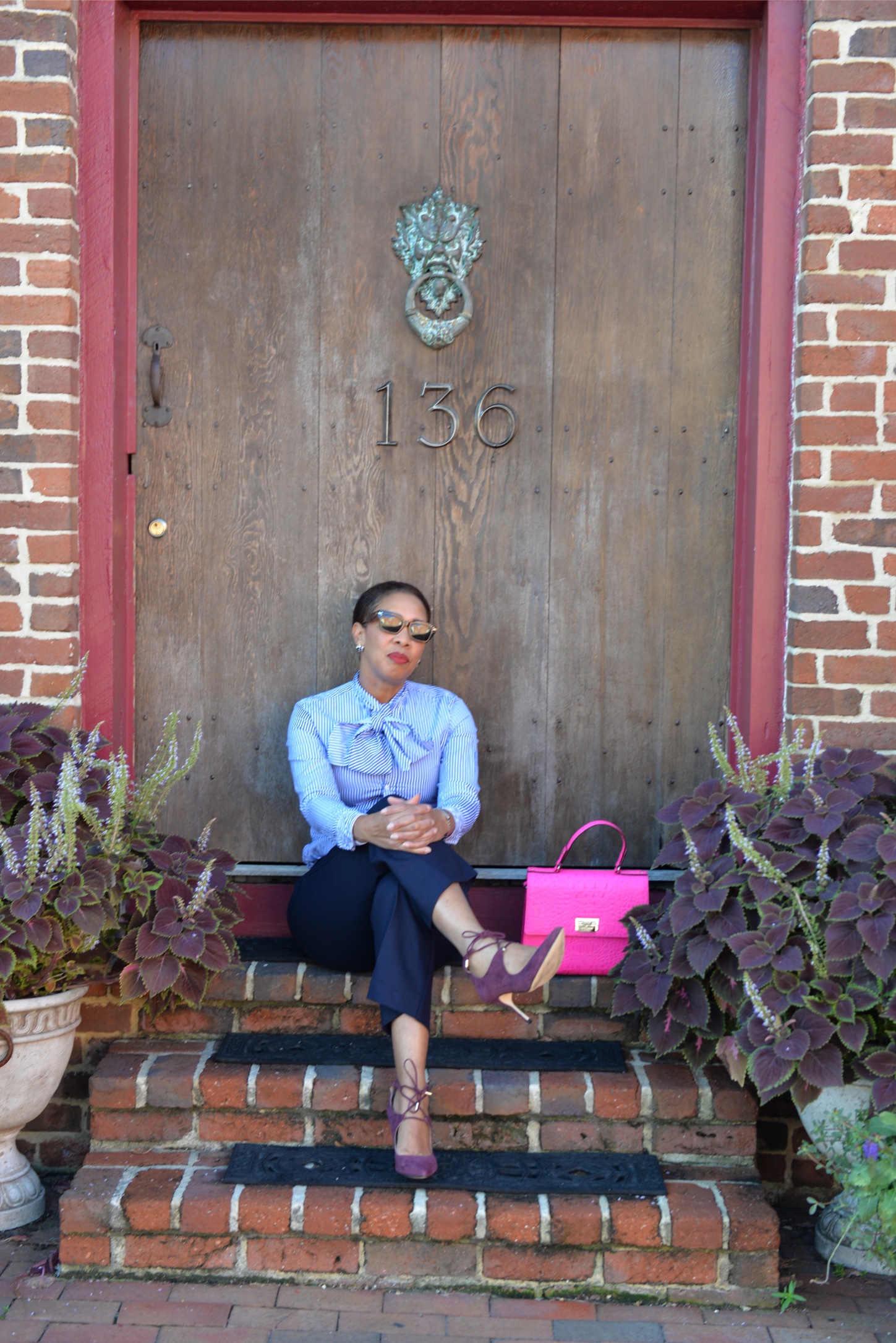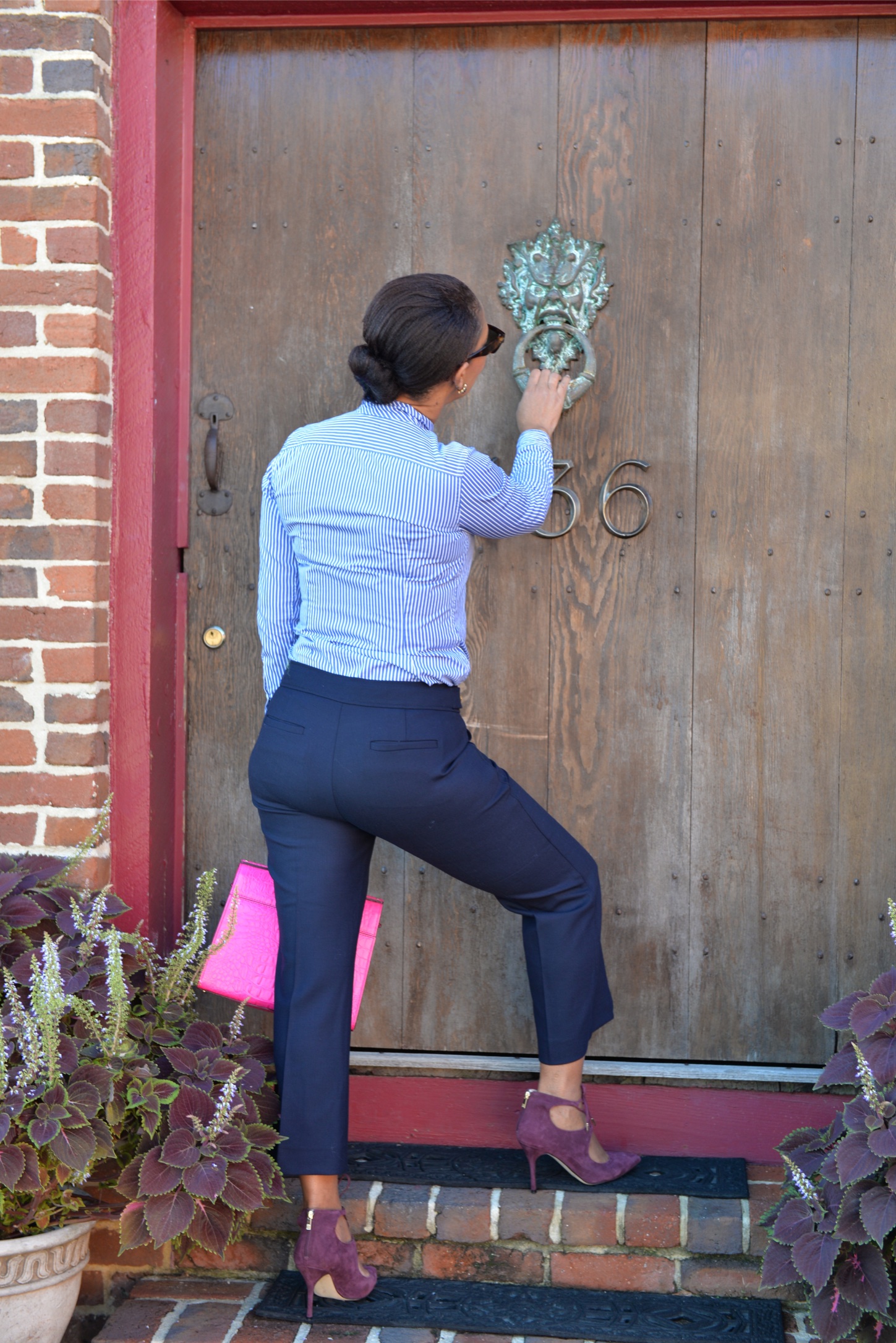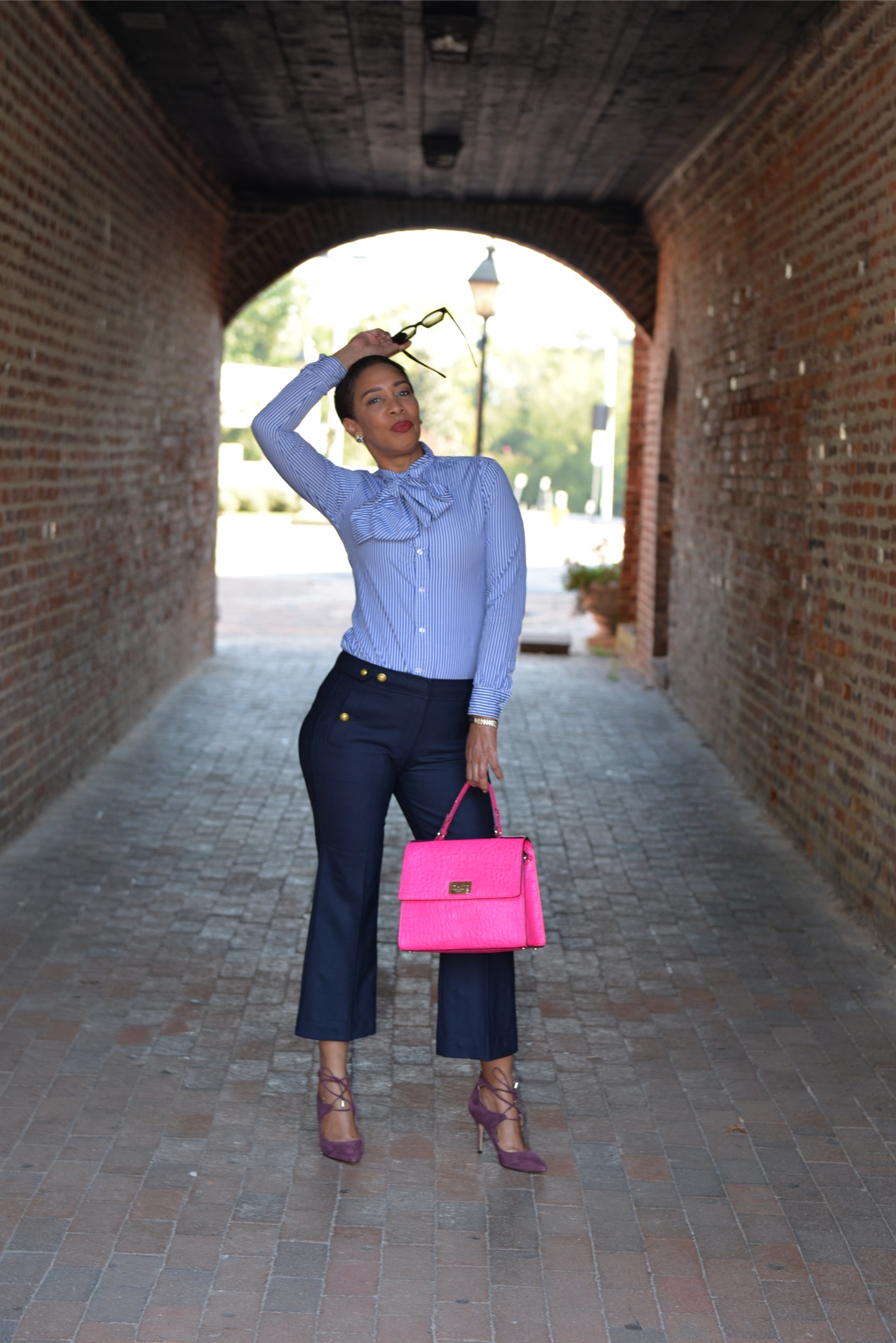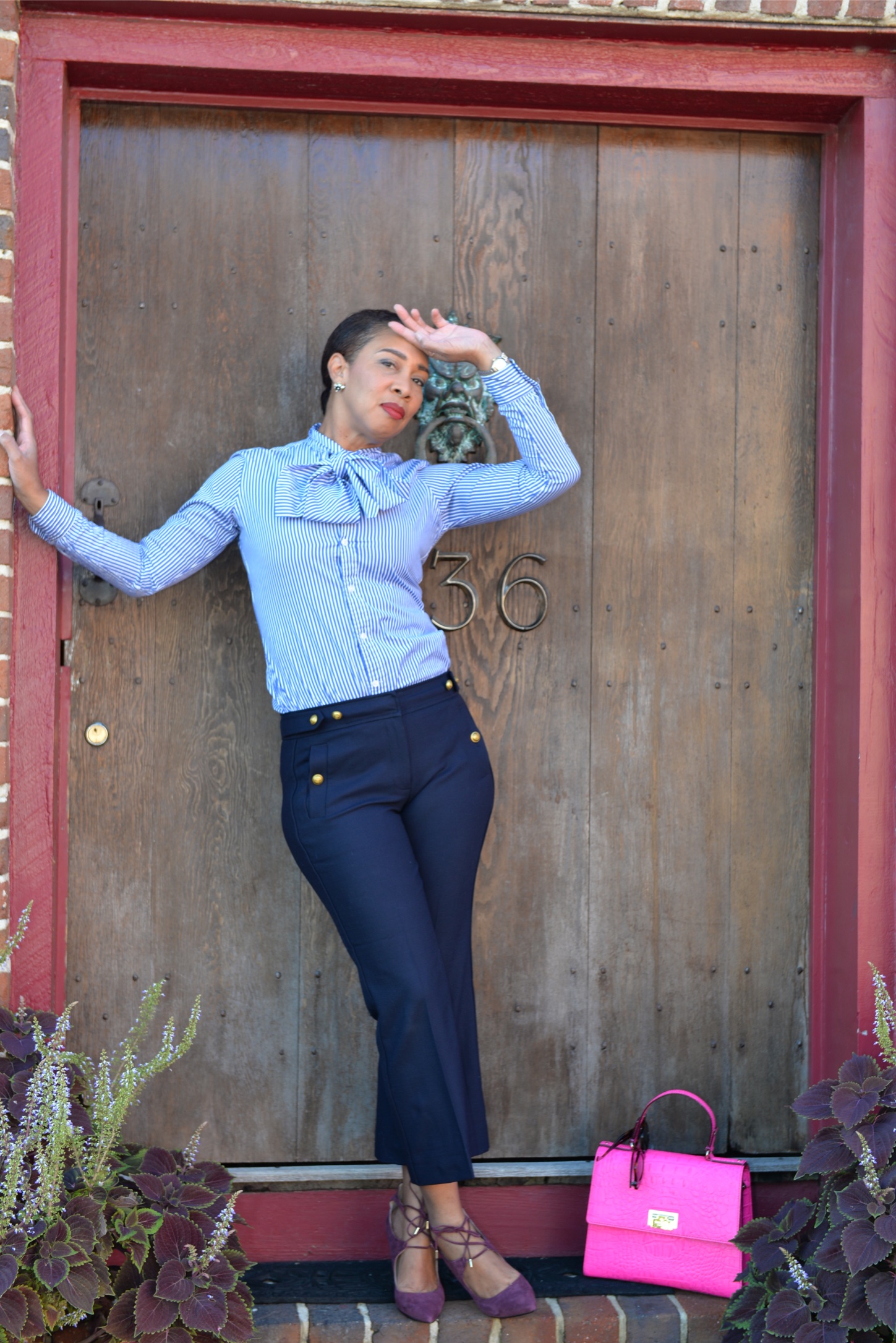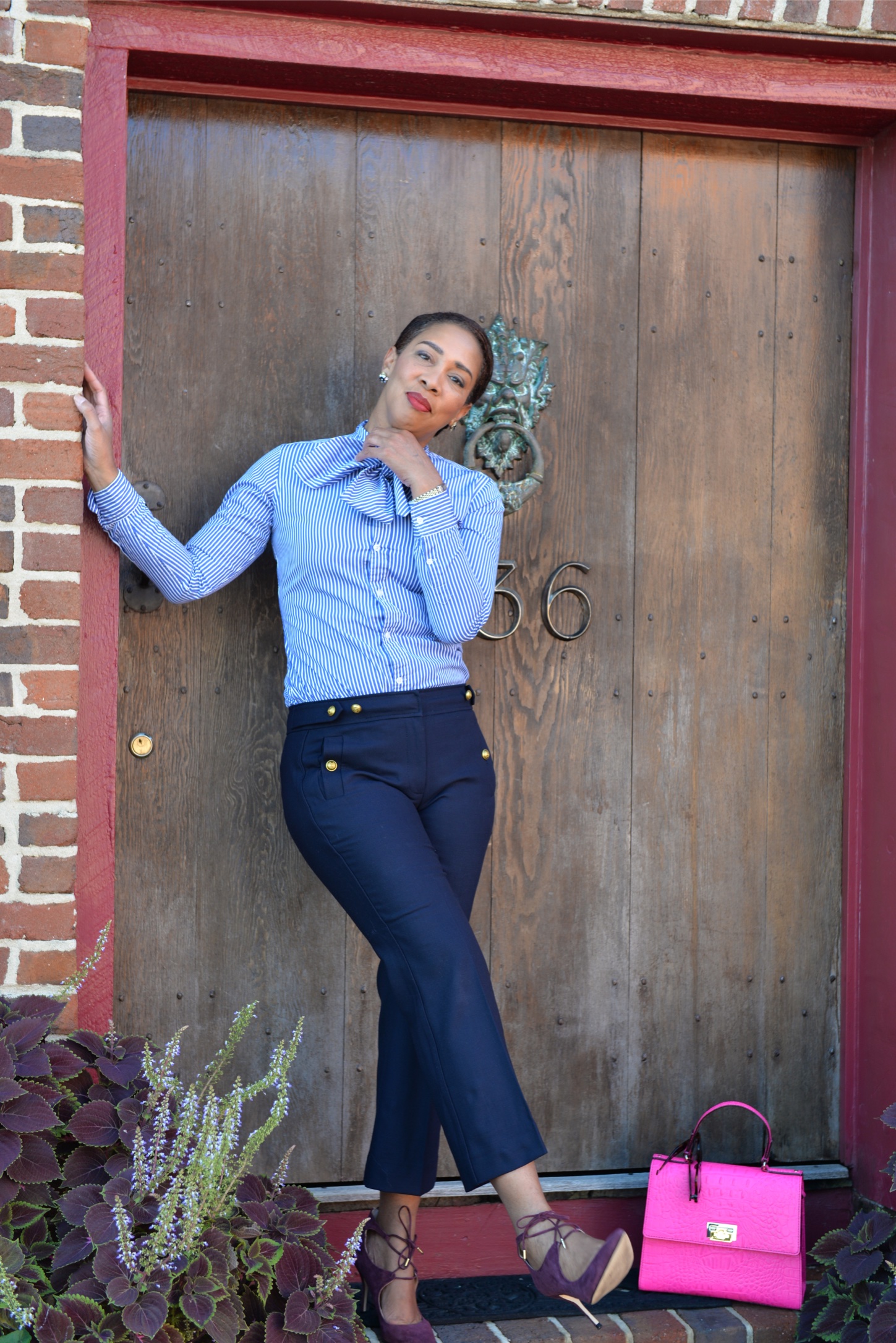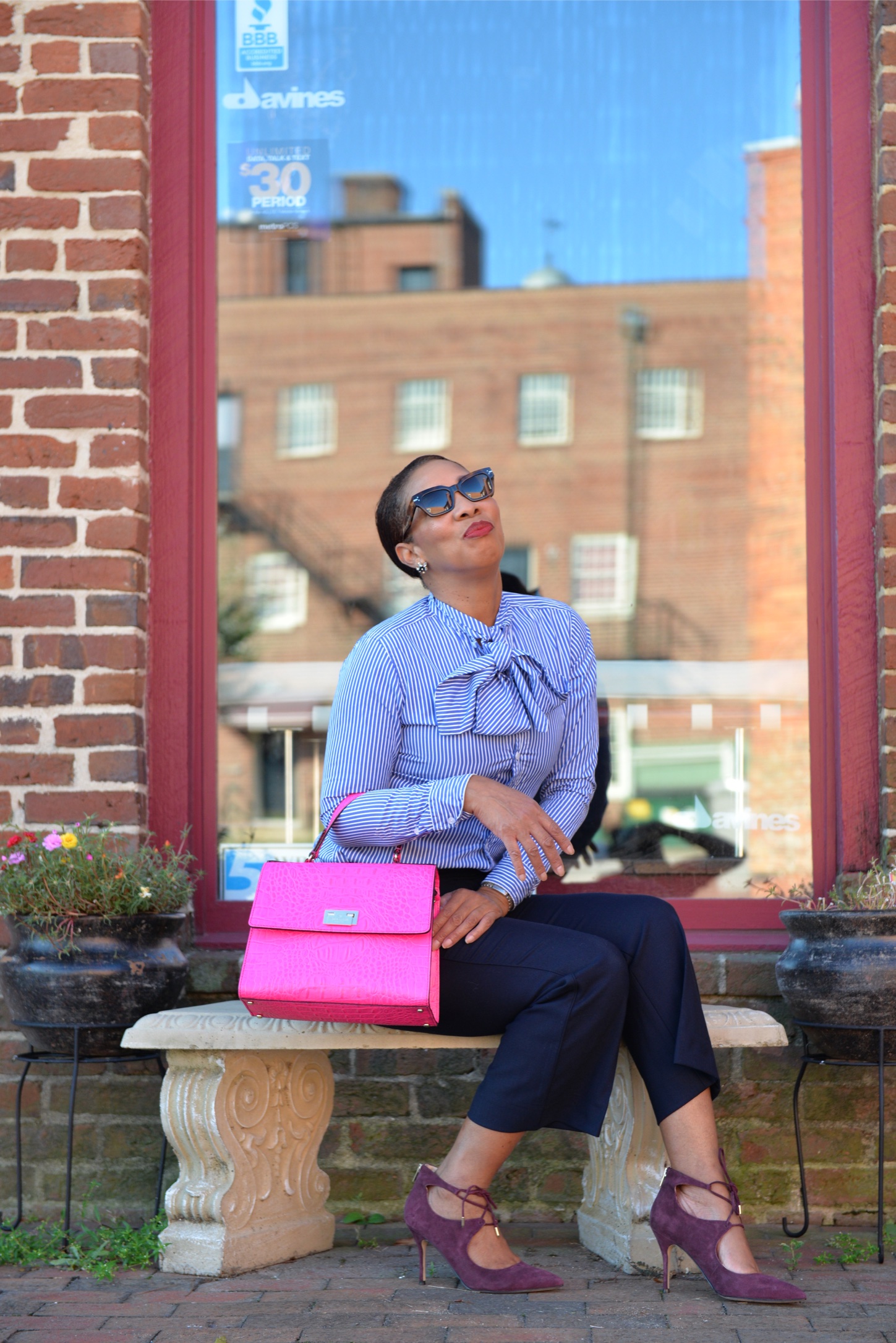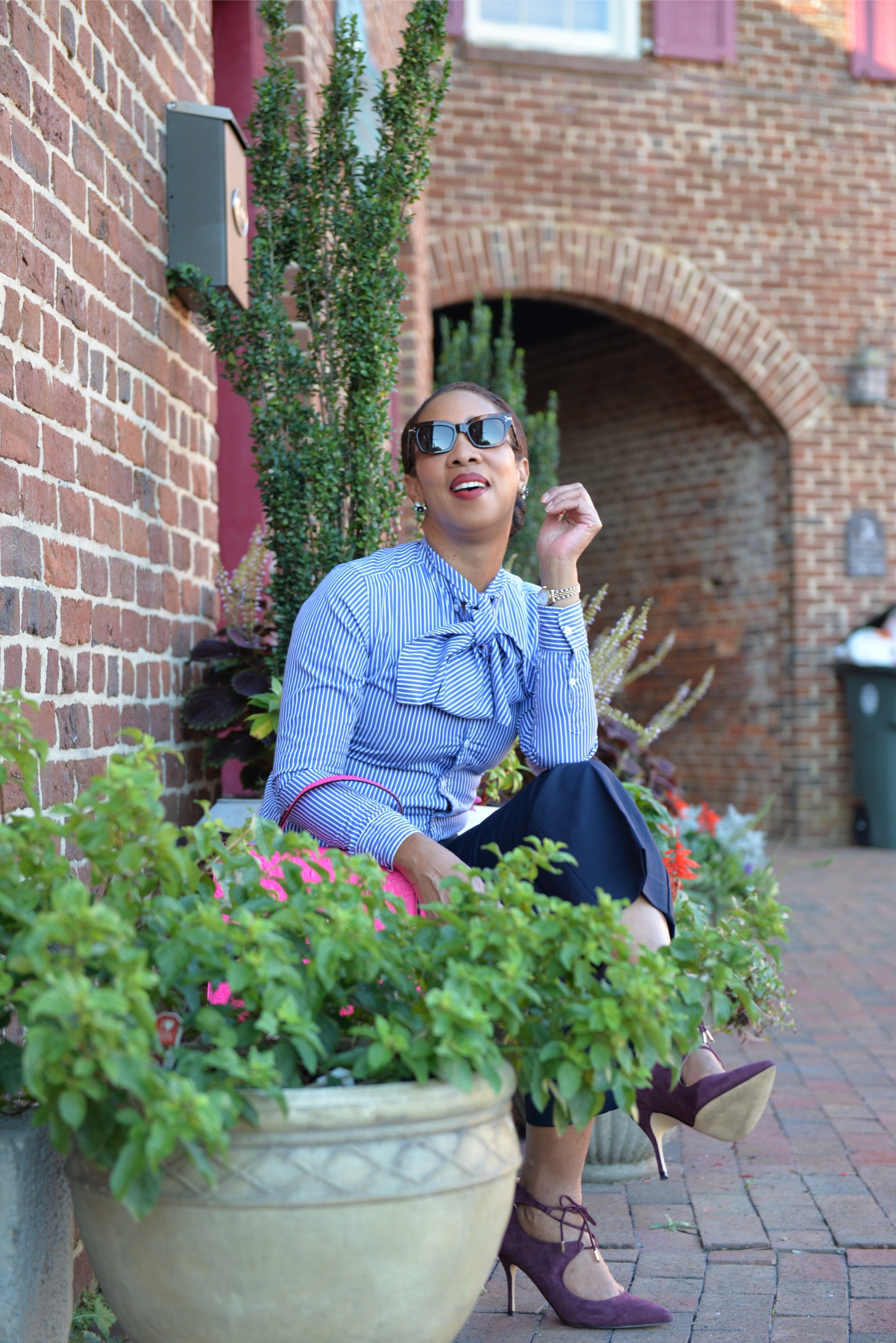 Accessories
Accessories are key to bringing any outfit together! It's the same with bringing seasonal looks together! Smatterings of warm colors or cheetah prints with bright colors like pinks are a perfect combo! Also I am super in love with my new pink Kate Spade bags. So of course they were going to be in this post! Hehe!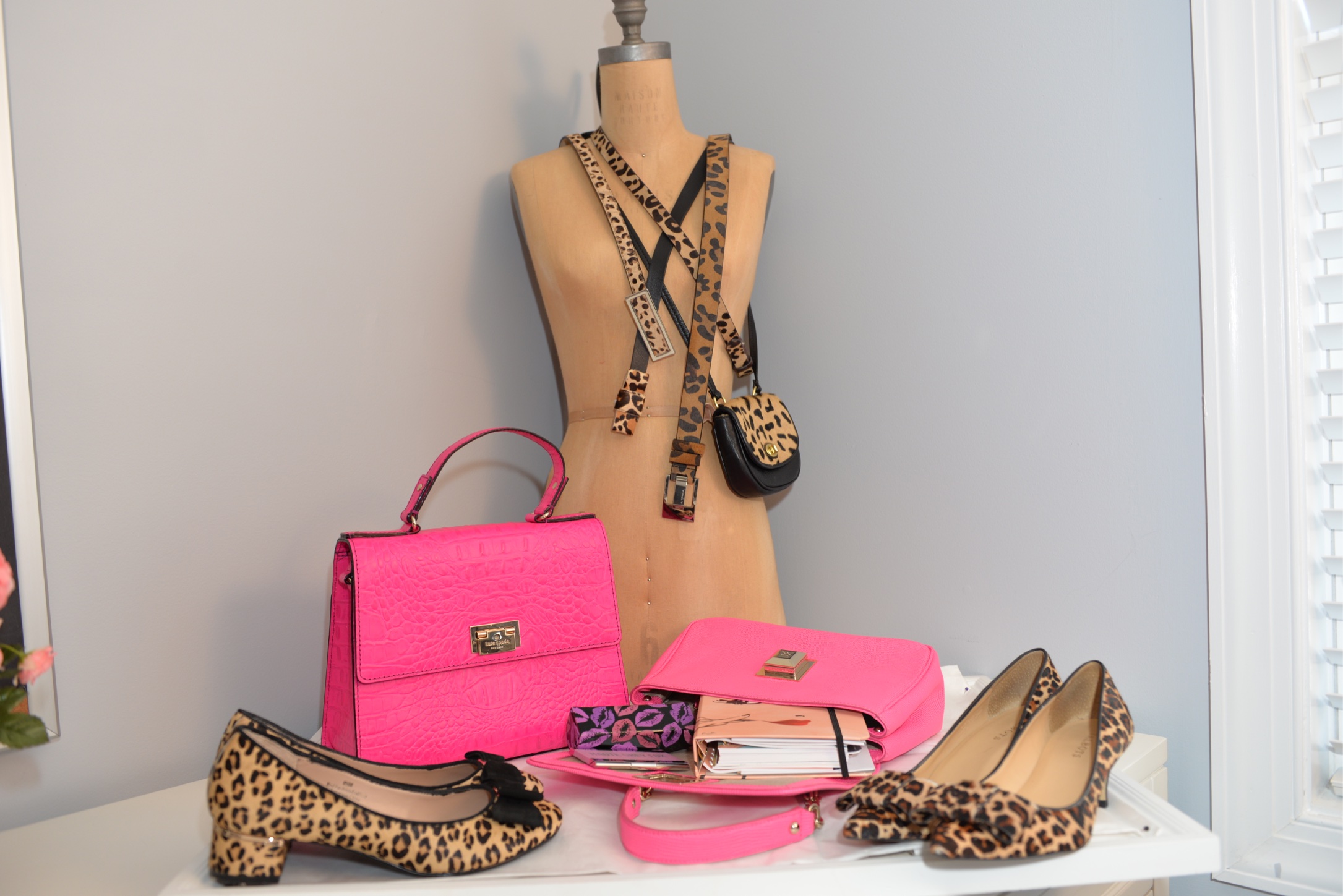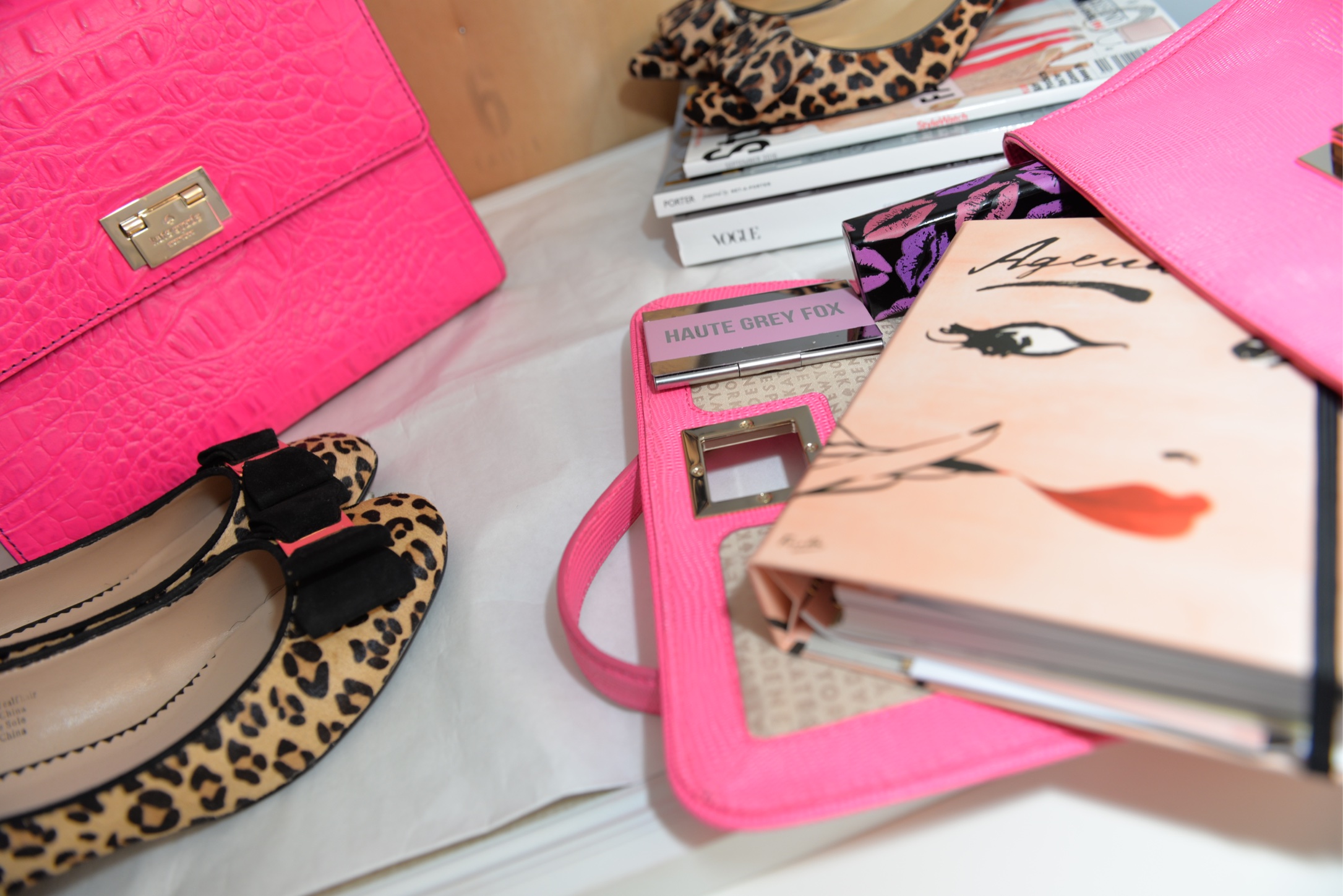 How are you transitioning your wardrobe from summer to fall? What are your must have fall wardrobe pieces?