Try to find a photo of me where I'm not wearing red lipstick! Okay, there may be a few out there, but it's rare. I love wearing this daring color. It's my go-to beauty accessory when I think of a Haute Grey Fox look.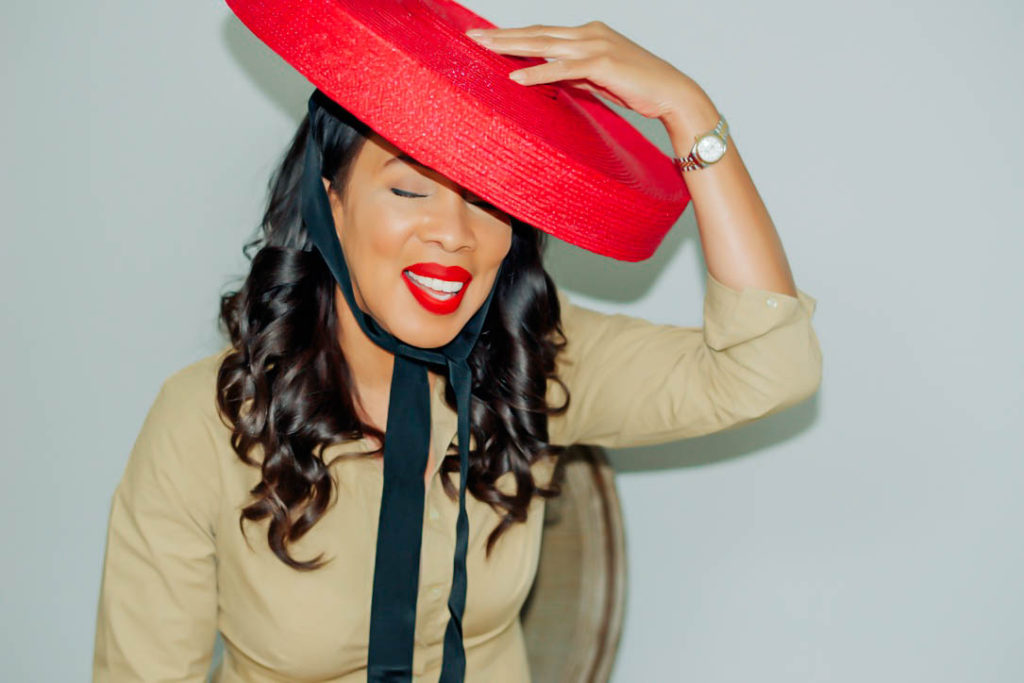 While there are many beautiful lipstick colors, red is my favorite. It's bold, glamorous, and creates a polished look. Red is also always in style. This lipstick choice is both classic and modern.
Even with a bare face, it's an automatic confidence booster for me. I feel pulled together and ready to start the day. A bold, red lip brightens my day — and my smile.
The thought of a red lipstick can be a little daring for some women. That's okay. We all have different things that we like and styles that make us feel more comfortable. I understand.
May I offer a challenge, though? Since we're spending extra time at home, try a shade of red lipstick. Wear it for a few hours, and see how you feel. If you're in the mood for some suggestions, here are my favorite red lipsticks (in no particular order):
MAC
Ruby Woo
Retro Matte Lipstick
Chanel
Rouge Allure Velvet
Luminous Matte Lip Colour
Fenty Beauty
Stunna Lip Paint
Longwear Fluid Lip Color
You'll often hear me talk about MAC's Ruby Woo. This is mostly because it has been my choice for the longest. I love the matte finish. Even after a delicious meal, it stays in place. When I look back at certain memories captured in photos, my Ruby Woo lip color was on full display. It's just a great red lipstick, y'all.
I adore Chanel's Rouge Allure Velvet Lip Colour because of the texture. It's just so smooth, and it stays this way throughout the day. With a smooth application, it appears this way in photos, too. This is another great choice.
My newest discovery is Fenty Beauty's Stunna Lip Paint. I'm still impressed with the variety that the Fenty Brand provides. I love how a brand wants to meet the needs of every woman. Each product is created with the goal of providing beautiful, stunning shades.
When I've got my bold, red lip, that's enough for me. If I have extra time, I'll add some mascara, under-eye concealer, and foundation.
Do you wear red lipstick? Which brand is your favorite?