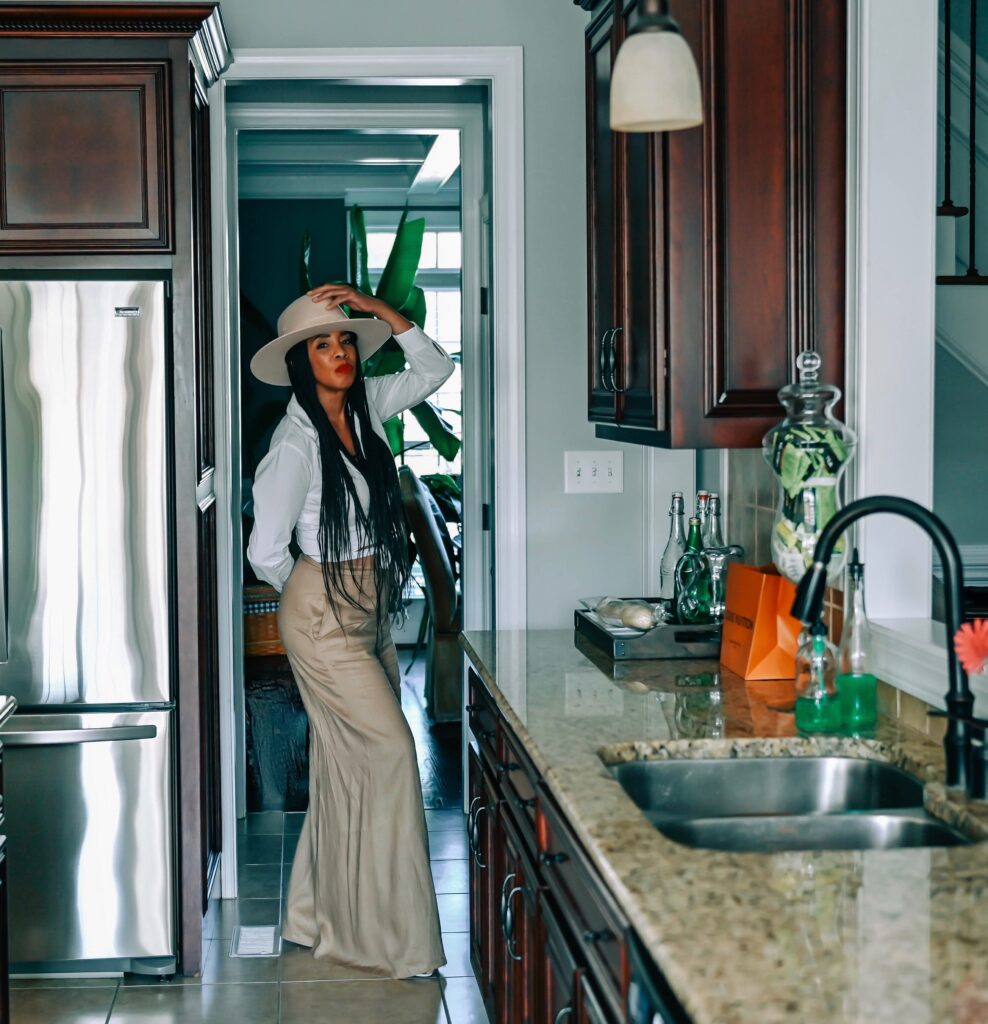 If you follow me on Instagram, you may have seen a few of my kitchen catwalks. Well, during these past few months, I've had time for a bit more practicing. Of course, I have fewer guests and maybe one photographer, but you can't stop me once that music starts playing.
Have you done a kitchen catwalk? What would give you the confidence to take those bold steps to your favorite music?
Here are five tips for a fun, fashionable kitchen catwalk:
1. Make it work
Every kitchen is designed differently, so don't be discouraged if you think you're missing the ideal runway space. Your runway can be short or long. It can be a straight line or around your kitchen table. Make it fun, and enjoy your space.
2. Make it loud
Create your playlist and get moving. Dancing to your favorite playlist is a great way to relax, get comfortable, and avoid being self-conscious. This walk is for you to simply enjoy the moment. There's no need to aim for perfection or try to compare yourself to others.
3. Make it memorable
Spend some time choosing your outfit and accessories. You may choose one of your favorite pieces or try something that you haven't worn before. Remember, this is your kitchen catwalk. Feel free to do wardrobe changes, too.
4. Make it a party
We're still practicing social distancing, but that doesn't mean you can't have a larger audience. Gather your girls, and invite them to a virtual fashion show. Set up your computer or phone in the kitchen and allow each person to do a kitchen catwalk in their best outfit.
5. Make it a habit
When we're all heading back out to restaurants, concerts, family gatherings, and more, be sure to take your kitchen catwalk on your way out. It's a fun thing to do, ladies. The kitchen catwalk is also an opportunity to check on how you feel wearing an outfit — especially the comfort of your shoes.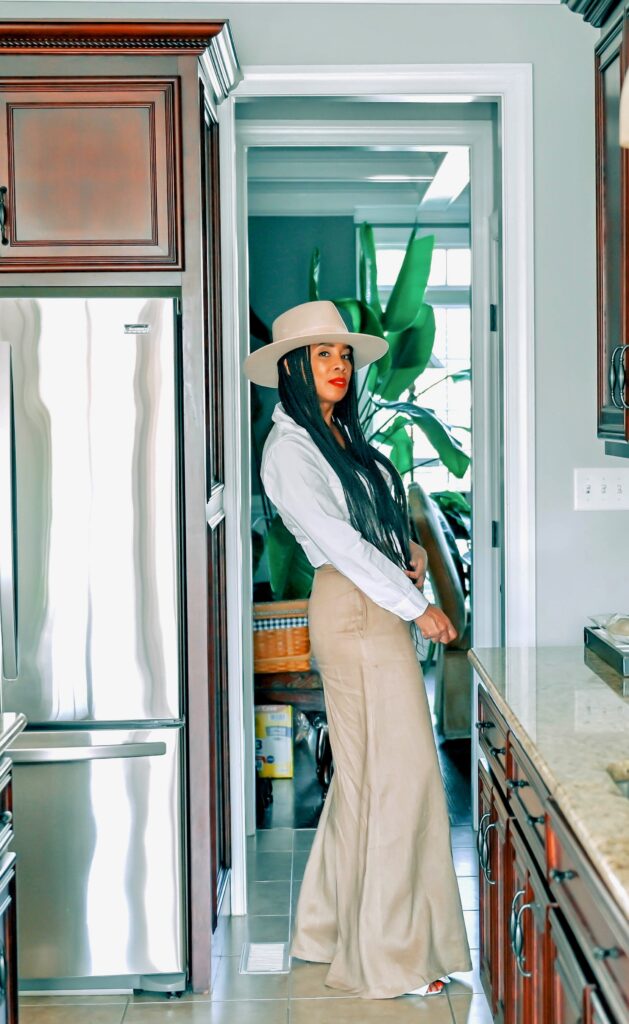 Try a kitchen catwalk this week! I dare you.